Newbie bakers, welcome to the world of fluffy cakes, chewy cookies, and indulgent brownies! We've covered all the basic questions you will most likely ask yourself in the midst of mixing up a batch of sweets. These tips will guide you through your first baking adventure—let's get baking!
1 What does "lightly grease a pan" mean? Do you grease with butter or with oil?
To grease a pan means to lightly coat it in a layer of butter. This layer prevents cakes and bars from sticking to the edges of your pan. All you need is a knob of butter, which works best for baked goods, or small dollop of oil (around ¼ teaspoon)—just enough to coat the cooking side of your baking tin.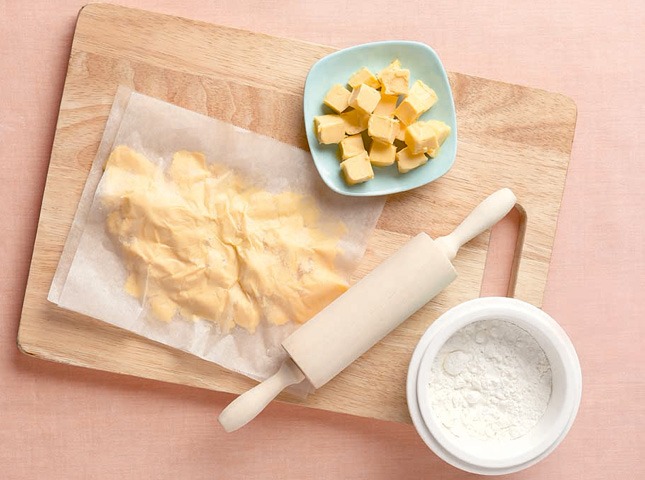 Tip of the Week: How to Soften Butter
Posted in:
Prepping
2 Can I use all-purpose cream if I don't have any heavy whipping cream on hand?
If your recipe calls for whipped heavy cream in particular, all-purpose cream will make a poor substitution because it does not whip into soft or stiff peaks. If it is the other way around, however, and you need to find a substitute for all-purpose cream, heavy cream (unwhipped) would be great.
3 Are baking soda and baking powder interchangeable?
These two ingredients are not interchangeable. Read more about the differences between baking soda and baking powder here:
4 When do I use parchment paper? Is parchment paper different from baking paper and wax paper?
Parchment paper is the perfect baking tool for lining cake and cookie pans so that your baked products do not stick to them. Read labels carefully: parchment paper and baking paper are safe to use in the oven. If the label of your product reads "wax paper" only, then it is not meant for use in the oven. Use wax paper to wrap and store your finished goods instead.
5 What does it mean to "lightly fold?" How do I fold whipped cream or egg whites into my mixtures?
Aerated ingredients like whipped cream and whipped egg whites lose their structure very easily. They are usually incorporated into mousses and pastry creams to lighten them up. To lightly fold them in means to use a scoop-and-fold motion to carefully mix them without pushing too much air out. Watch how to fold here.
6 How long do I need to preheat my oven?
The standard preheating time is 20 minutes (get an oven thermometer to be sure!), but it may vary from oven to oven. Our tip? Get to know yours a little better! Electric ovens tend to heat up faster than gas ovens.
7 Can I use a cake recipe to bake cupcakes?
With a fair amount of tweaking, yes. If you are baking cupcakes with a cake recipe, cut the baking time down to at least 20-22 minutes—this is the standard baking time for the average cupcake recipe. Remember to check your cupcakes at the 18-minute mark to see how they are doing.
8 How do I avoid overmixing my dough? How do I know when enough mixing is enough?
Mix your cake and cookie dough just until the moment everything comes together. If you still see a few streaks of flour here and there, switch off your electric mixer and give the batter a couple for folds with a spatula.
9 When it comes to the toothpick test for checking cake and brownie doneness, where do I poke the toothpick?
ADVERTISEMENT - CONTINUE READING BELOW
Recommended Videos
For cakes, poke the toothpick right down the middle. For brownies, poke the toothpick one inch away from the edges. If the toothpick comes out clean, take your product out of the oven.
10 What do golden brown edges on cookies look like?
Like this!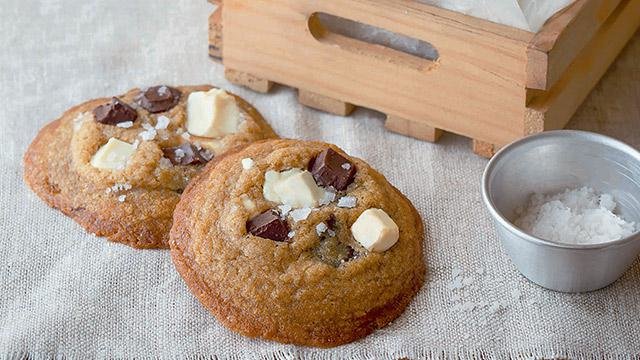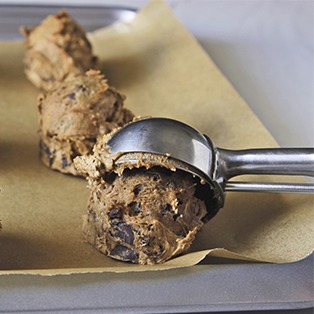 WATCH: 6 Baking Hacks You Need to Know
Posted in:
Baking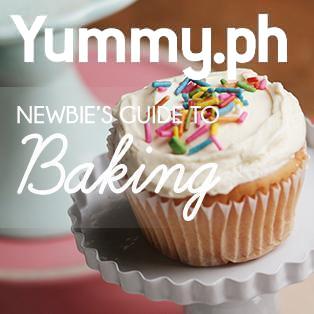 Yummy.ph's Newbie's Guide to Baking
Posted in:
Baking