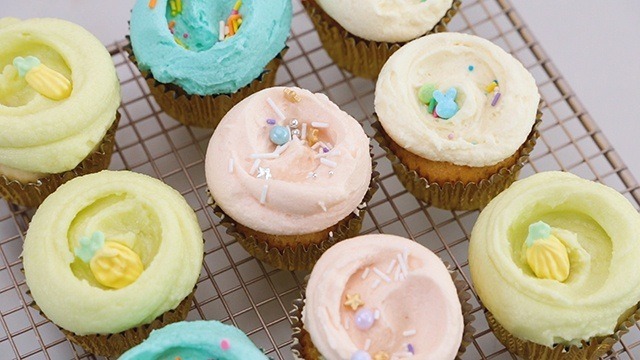 We all know that when you bake a cake or make cupcakes, it's just not right without any frosting on top. It's the cake's crowning glory! Not only can it make a cake even more appetizing, but a fast and easy buttercream frosting recipe can even also hide the imperfections that may have surfaced as it baked. 
Lopsided or domed cake? That's okay! Even it out with a serrated bread knife. Then, slather on a perfect layer of frosting between layers and let the crumb coat offset and even cover any other unevenness you see.   
One of the biggest complaints about frosting is that it can be too sweet. In a time when sugar and sweetness levels are noted (Milk tea, anyone?), frosting which is too sweet is often reduced or removed all together just because the sweetness of the cake plus the frosting can be too overwhelming.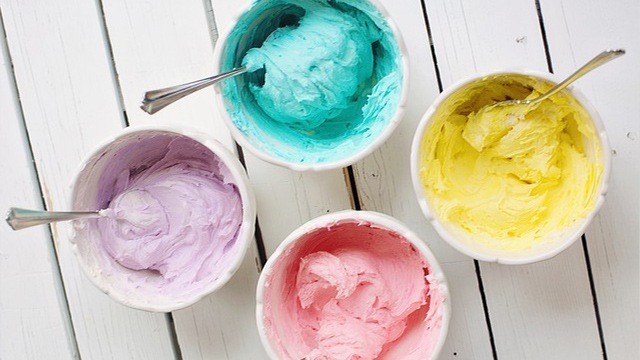 American buttercream, the fast and easy frosting recipe which is simply butter, powdered sugar, and flavoring mix, is usually the culprit of these too-sweet frostings. However, other buttercream recipes can also be just as sweet, too. 
If you're one of those people who can't stand cakes and cupcakes that have towering swirls of frosting that may or may not be too sweet, then we have good news for you. There's a way to make sure your frosting—no matter whether it's made of powdered sugar or not—isn't as sweet as it originally would be: use cream cheese.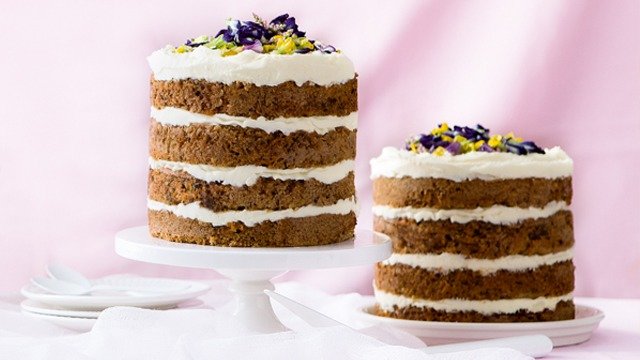 Yes! Cream cheese isn't just for cheesecake recipes, for cream cheese frosting for a carrot cake or red velvet cake recipe. It's slightly sour flavor is also going to tame the sweetness of your frosting. 
If you're worried that your cream cheese frosting won't go with your chocolate cake, you don't need to worry. It won't taste even like it has cream cheese in the frosting if you take note of this frosting tip.
If you're curious how a simple ingredient such as cream cheese can make your frosting delicious and a little less sweet, here's what to do the next time you bake a cake or cupcakes that need a little frosting on top: 
Replace half the butter with cream cheese.
Sounds simple, doesn't it, but it really is that easy. With that simple swap, you will help tame your frosting's sweetness with the sourness of the cream cheese. Just remember to keep in mind all the other baking and frosting tips, and you can make a perfect cake or cupcake in your baking future. 
ALSO READ: