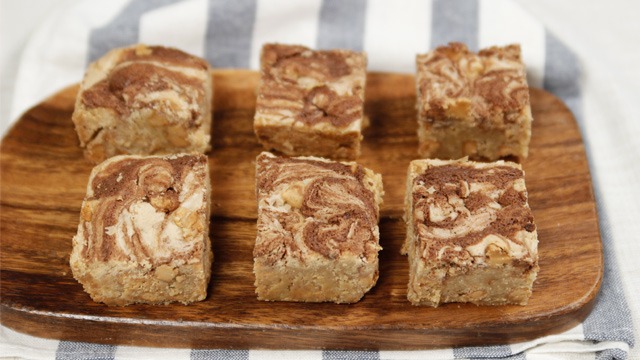 These one-bowl dessert recipes are completely fuss-free. What's better than having only one bowl and one mixing spoon to clean up afterwards? Give these one-bowl baking wonders a go when you want a laid-back afternoon bake-athon. These ones are easy!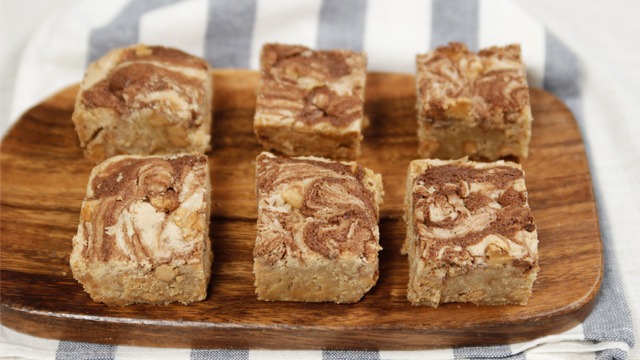 Peanut Butter-Nutella Blondies
½ cup salted butter, melted
½ cup brown sugar
1 egg
1 teaspoon vanilla
1 pinch sea salt
1 cup flour
1 cup peanut butter chips
¼ cup Nutella
1 Whisk the butter, sugar, vanilla, salt, and egg in one bowl until combined.
2 Add the flour and fold in with a spatula. Fold in peanut butter chips. Swirl Nutella on top.
3 Bake at 350°F for 30 minutes or until the edges turn golden brown. Slice into bars and serve.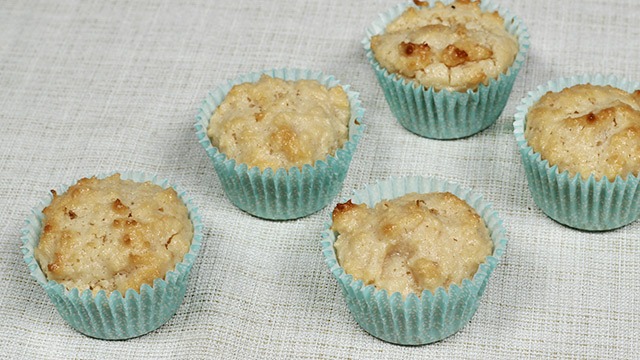 Filipino-Style Coconut Macaroons
2 tablespoons butter
1/4 cup plus 2 tablespoons white sugar
1 large egg
1 teaspoon vanilla
1 cup condensed milk
1/4 cup all-purpose flour
1 1/2 cups dessicated coconut
1 Beat the butter and sugar with a wooden spoon. Add the egg and vanilla and mix until fluffy. Add the condensed milk and mix until just combined.
2 Add the flour and sti until just combined. Lastly, add the coconut and stir until just combined.
3 Pour into mini muffin cups and bake at 350°F for 15 minutes or until golden brown on top.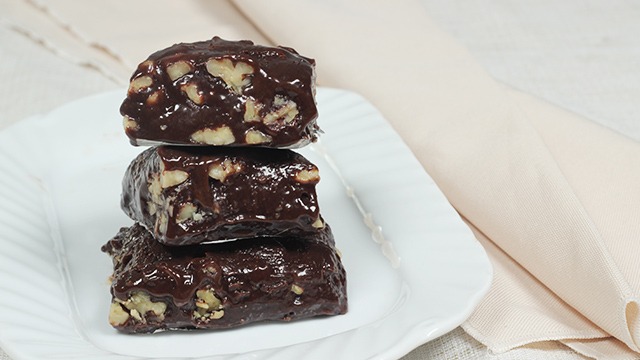 Dark Chocolate Fudge
4 ounces evaporated milk
¾ cup granulated sugar
1 teaspoon sea salt
1 teaspoon vanilla
1 ½ cup dark chocolate, chopped
1 ½ mini marshmallows
½ toasted pecans, chopped
1 In a small sauce pan, bring the evaporated milk, sugar, and salt to a boil. Turn the heat off and mix in the vanilla, chocolate, marshmallows, and pecans until completely melted and combined.
2 Pour out into a 4 by 4-inch pan lined with wax paper and refrigerate until set. Slice into bars and serve.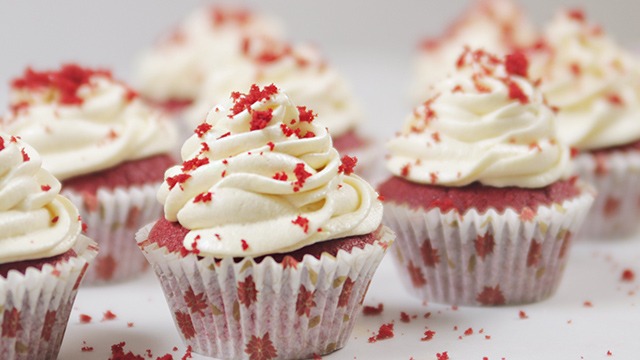 WATCH: How to Make Red Velvet Cupcakes
Posted in:
Baking