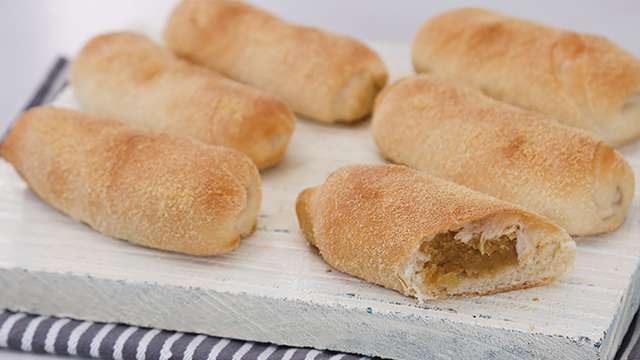 We all have memories of the delicious scent from panaderias, where butter, flour, eggs, and sugar combine to make magical pastries. Your neighborhood bakery doesn't just cook up flavors of your favorite Filipino bread, but they do cook up memories. Who doesn't have a memory of a freshly-baked, soft pandesal for breakfast? Then there are the sweet options we've come to love as after-school merienda: the pan de coco, the Spanish bread, homey crinkles, and more!
Now that you're all grown up, there's a whole new way to level up your enjoyment of these panaderia classics: making them yourself. You'll not only get appreciate your basic breads, you'll also get the chance to eat your breads at their freshest, and even get to tweak it to your taste.
Here are fifteen awesome recipes you can try: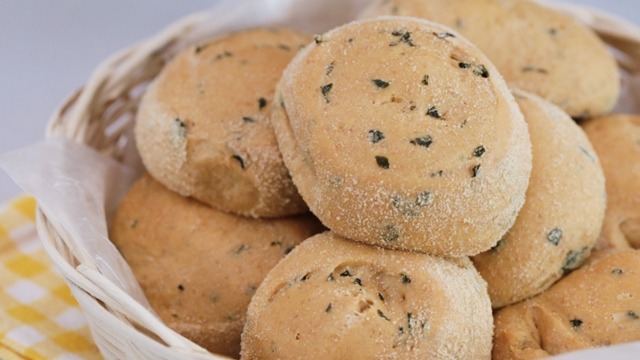 1 Pandesal Recipes
Is there a more loved Filipino bread that pandesal? The pandesal breakfast is so quintessential to the Filipino experience that there's an old story written by a national artist about it. So, come on; express your love for pandesal by trying your hand at making it.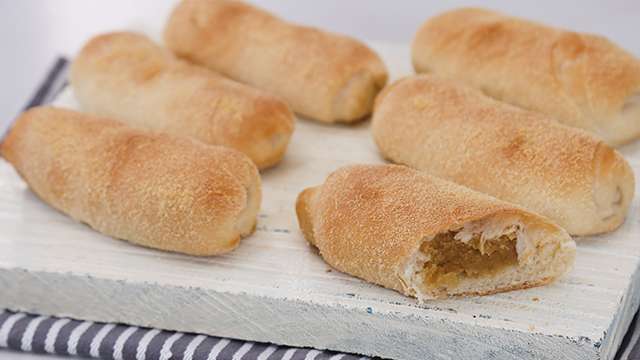 2 Spanish Bread Recipe
Spanish bread is like having that warm, tasty pandesal already loaded with butter and sugar. Every bite is the perfect ratio of bread and buttery, sweet, and creamy filling. You just have got to love Spanish bread!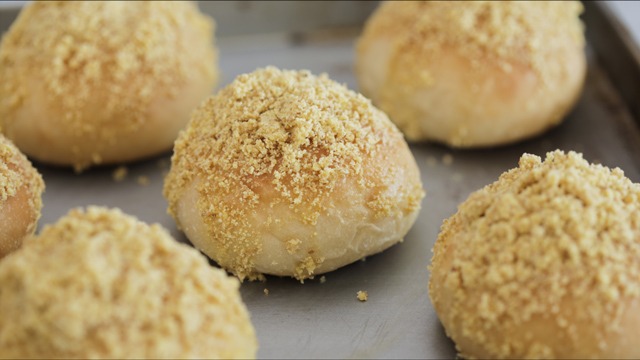 3 Cheese Bread Recipe
Puffed and extremely soft mounds of bread are coated in a salty-sweet "cheese" topping that makes this absolutely addictive. It's sweet, it's salty, and absolutely fluffy!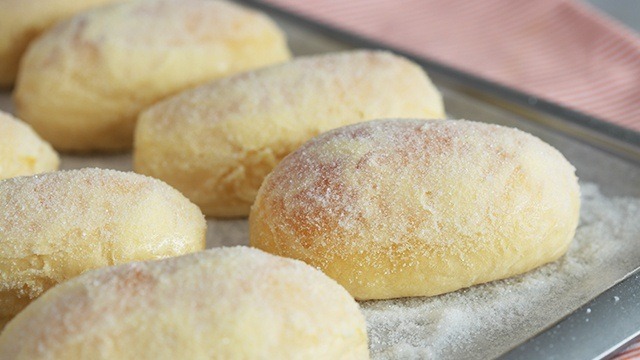 4 Cheese Rolls Recipe
Maybe cheese as a topping isn't enough for you. Then you should make this cheese roll which has a delicious piece of cheese inside that melts creamily in your mouth.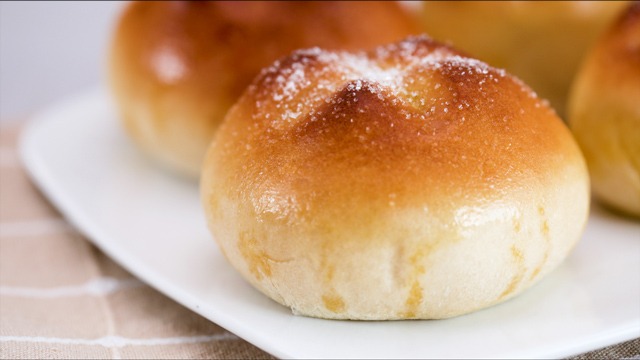 5 Monay Recipe
There's a feeling of utter, pure satisfaction when these delicious, dense loaves are taken out of the oven. They just look perfect: golden brown, round, and indented on top. Then you get that trademark bite of monay that gives it its heft. Then imagine it slathered in melting butter. Perfect!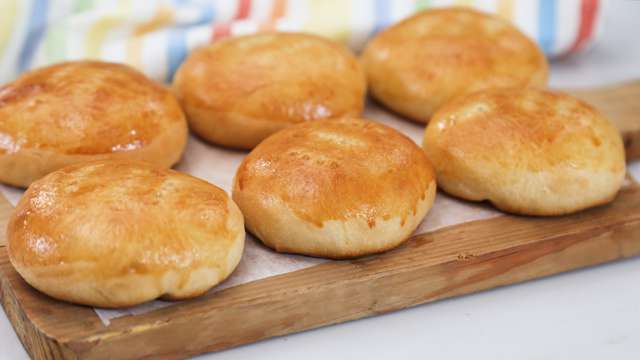 6 Pan de Coco Recipe
If you want more from your bread, you'll love pan de coco, which stuffs it with another favorite: buko. Every bite of soft, tender bread is laced with sweet, delicious coconut.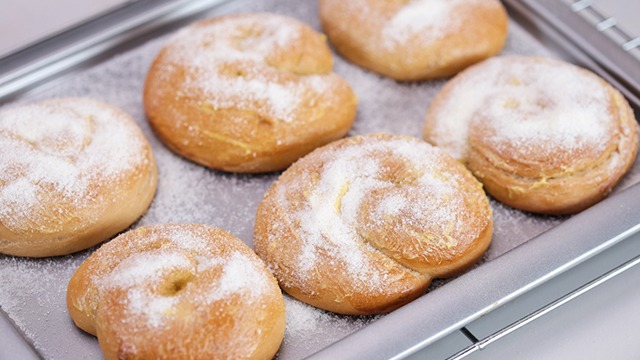 7 Ensaymada Recipe
How do you like your ensaymada? Plain with sugar, sprinkled with cheddar or queso de bola, dipped in hot cocoa, or as a partner to good barako coffee? These all sound absolutely heavenly. Plus, these delicious, fluffy, and flavorful bread also makes the perfect gift! Who says you have to wait for Christmas to enjoy the gift of giving?
8 Bicho-Bicho Recipe
These Filipino doughnuts are ridiculously good freshly fried. Give your pastry your own flavor twist by adding spices in your sugar: think cardamom, vanilla, or cinnamon!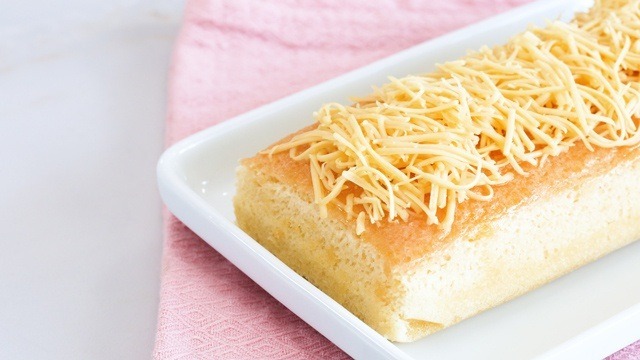 9 Taisan Recipe
These fluffy chiffon cakes are simple yet oh, so, delicious. To go traditional, you can bake them in a loaf pan or make them in smaller individual sizes so you don't have to share if you don't want to.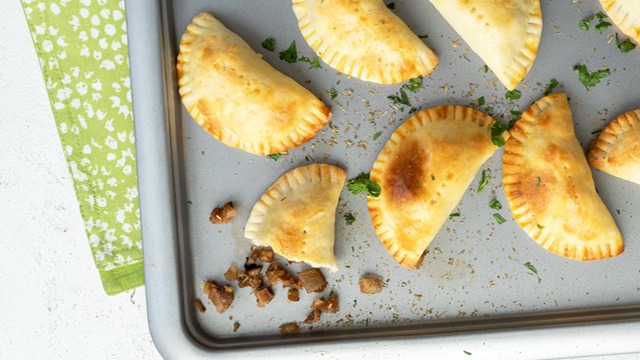 10 Empanada Recipes
There are tons of ways to cook empanada. You can alter the filling, you can fry it, or you can bake it. Try making one of our many, many empanada recipes and see which one becomes your new favorite.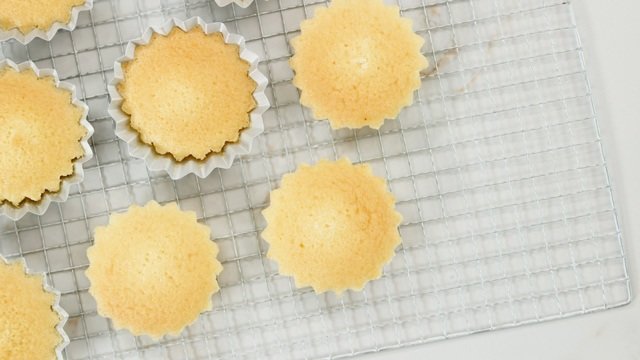 11 Mamon Recipe
Fluffy, delicious mamon! Your neighbourhood bakeries have mastered it, and it's time for you to do the same. These fluffy sponge cakes are actually quite easy to make.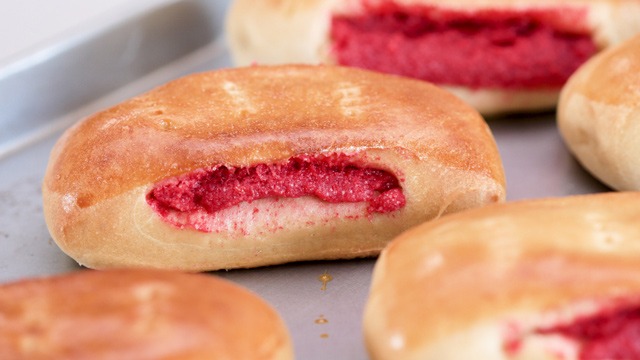 12 Kalihim Recipe
Kalihim, also known as pan de regla, most likely has made you wonder: What is that red thing? Well, now you know. You're welcome. It's quite easy to make too, isn't it?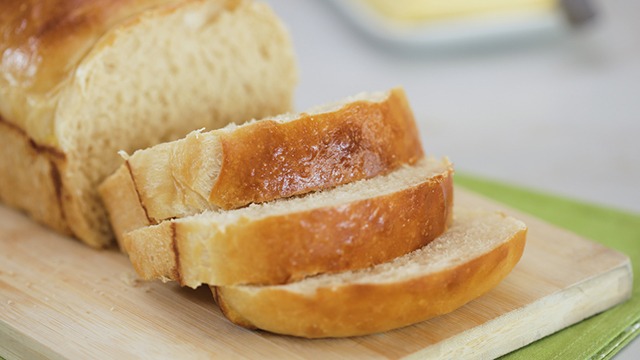 13 White Loaf Bread Recipe
These tasty, fluffy loaves are amazing. As one of the most versatile bread recipes out there, we have to give you a fair warning: baking up this loaf bread recipe might lead you to never go back to store-bought. It's just so good!
More Panaderia Classics You Should Also Make
Panaderia classics go beyond bread, after all.
There are other delicious panaderia treats you may have loved when you were a kid that aren't bread.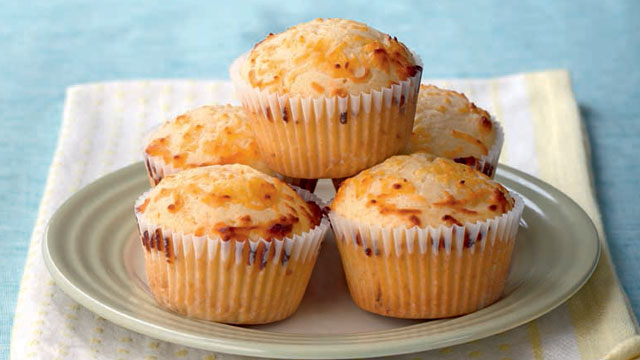 Cheese Cupcakes Recipe
You can totally make these beloved cheese cupcakes. Kids and adults will love this cheesy, delicious treat. Plus, it's the perfect little cakes you can have for baon!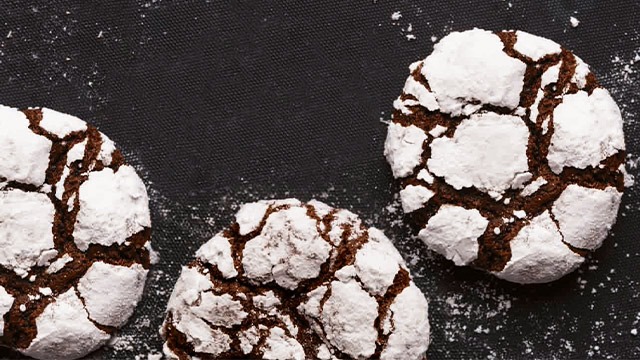 Chocolate Crinkles Recipe
Chewy, chocolate-y sweet treats were the reward to long school days when we were young. Now that you're older, when you're working long hours, it still is.
Try any one of these homey recipes out. You'll be amazed at how glorious it is to fill your home with the delicious, warm, buttery scent of freshly baked bread and treats from your oven. When you finally get a bite of that soft, sweet bread—you'll know that it you'll be baking up something again soon. There's just nothing like making your own bread, not to mention the pride you'll feel as your friends and loved ones fawn over your baked creations.
If you're up for the challenge, make sure you take care of the bread you make. Learn to store it right so it can stay fresh for longer with these bread storing tips.
ALSO READ: