The world of baking is hard enough without the ingredients confusing you, too. If you've always wondered what powdered sugar is and how it's different from confectioner's sugar, here are all the details you need to know:
1 Confectioner's sugar is powdered sugar.
That's right. It's the same thing. It's also called icing sugar and sometimes, you'll see packages that say "confectioner's powdered sugar", too. These are all the same thing, so when you see any of these terms in a recipe, you know when you drop by the supermarket or your local baking supply store, the different labels won't confuse you anymore and you know what you're getting.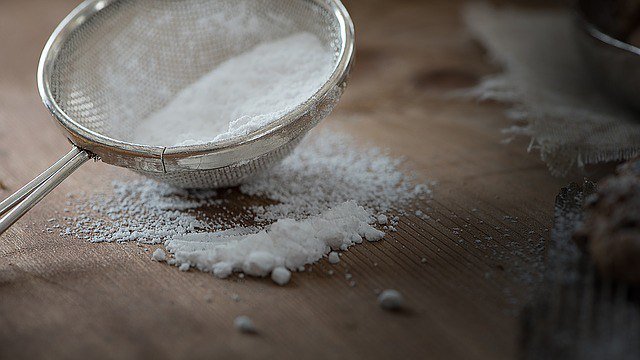 Use a sieve or a strainer to remove any lumps from your mixture.
2 Powdered sugar is white sugar that's finely ground.
The finely ground granules of powdered sugar are ground so finely that it looks like powder. Its meant to dissolve really quickly—and efficiently—in batters, liquids, and other mixtures. There's less chance of it being grainy because the grains are already very tiny. That's why it's the sugar many bakers use to make American buttercream and other kinds of icing that doesn't require any cooking. 
3 Powdered sugar usually contains cornstarch.
The silky texture of powdered sugar isn't just due to the fine grains of sugar. Cornstarch is added to prevent the sugar from clumping together into a hard mass. This can happen when the sugars don't have something to prevent it from clumping up. That's because sugar has the ability to absorb water and thus when it's wet, it will become sticky and clump up. The addition of cornstarch will prevent this.
Don't worry though. It's a small amount of cornstarch that it won't affect the flavor and will minimally thicken your mixture.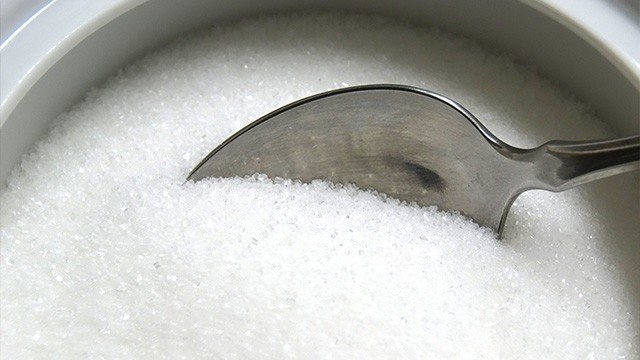 4 You can make powdered sugar.
When the bakery store or supermarket runs out of powdered sugar and you really need to make the frosting for your cake, you can make it at home. All you need is a food processor or a blender, and some white sugar.
Here's what to do: Add the white sugar in the appliance, and process until the sugar looks like powder. Use this as is or stir in some cornstarch, about a tablespoon per cup of sugar, to keep it from clumping together when stored in an airtight container. 
ADVERTISEMENT - CONTINUE READING BELOW
Recommended Videos
5 Sift powdered sugar before using. 
Now that you know what powdered sugar is, all you need to know now is that when you're ready to use it, always sift the sugar so you can break up clumps and strain out any large granules of sugar before using.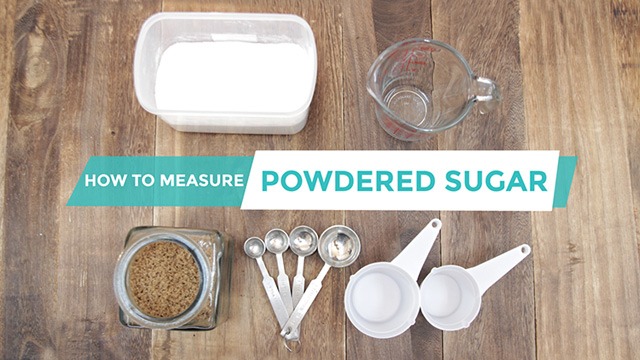 WATCH: How to Measure Powdered Sugar
Posted in:
Prepping
Here are recipes that use powdered sugar so you can make them without any worry you've got the wrong kind: