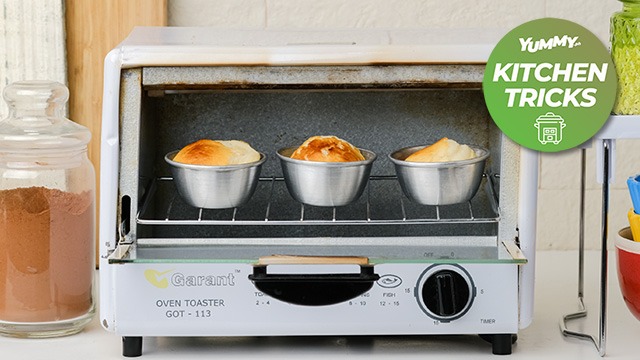 We just learned that there's a new way to cook puto and you don't need either an oven or a steamer to do it. 
We used a toaster oven.
To test the theory, we used the easiest puto batter you can make to see if a toaster oven really can "bake" the puto. We used our favorite puto recipe but you can also grab an already tried and taste-tested puto batter from a boxed mix that's available in major supermarkets. This is just one of many premade kakanin boxed mixes that you can find in the market! Not only did this boxed mix easily come together with the addition of three ingredients, the boxed mix was tested in both a steamer and a regular oven to see if it worked. 
It did, and both cooking tests resulted in fluffy puto! This is why we know "baking" puto can be done. 
The question now is, can puto batter be "baked" in a toaster oven, too? 
To our surprise, it does, and it was surprisingly easy to do, too. It puffed and rose, yielding a fluffy puto just like a steamed puto would be like with a big difference: the tops browned. This isn't a bad thing! Toaster ovens are notorious for burning the tops of the food that is being toasted. That's because in toaster ovens, the heating element is quite near the food it's toasting. The toaster is optimized for toasting toast after all, so that's just what you get when you place something that's too tall in the toaster oven. 
However, there's an easy way to get around that little bump when baking your puto (or even cupcakes in the future!) in the toaster oven. When we noticed the tops of the puto had already browned, we placed a sheet of folded foil over the tops to prevent it from browning even further. 
The result? Perfectly browned tops with a fluffy, moist puto underneath. 
You should try it! Here are the step-by-step instructions on how we "baked" puto in a toaster oven: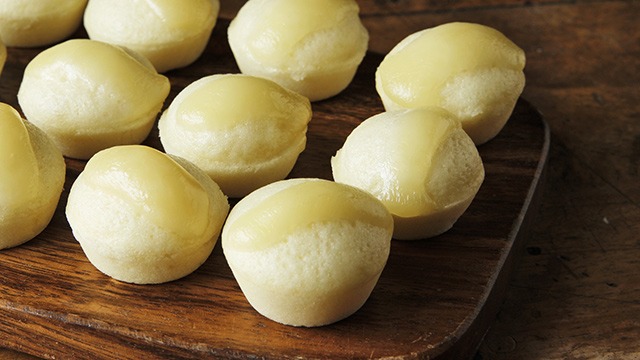 1 Make your puto batter. 
You can use our tried and tested cheese puto recipe or grab the boxed mix we recommended. Either way, you will have a guaranteed delicious, soft, and fluffy puto waiting for you at the end of this. Prepare the batter as directed by the recipe or box in a large bowl.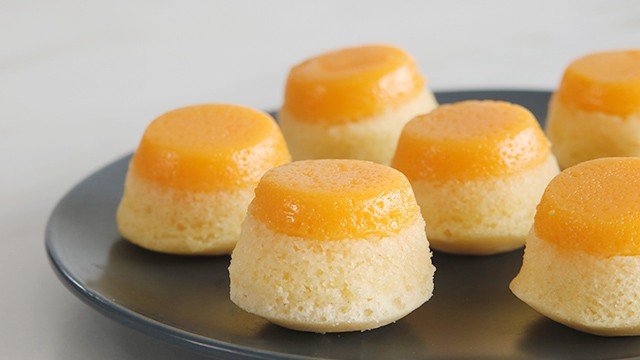 WATCH: How to Make Leche Flan Puto
Posted in:
Cooking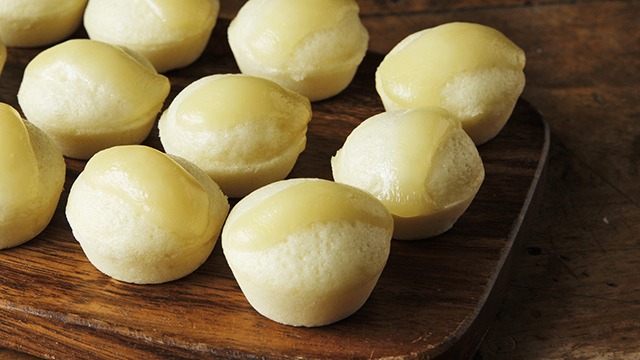 WATCH: How to Make Puto
Posted in:
Cooking
2 Pour batter into greased tins. 
Once your batter is made, prepare the tins. Use a pastry or silicone brush to liberally apply oil in the puto tins. Unlike if these were made in the steamer, these puto will create a crust on top since it will brown and have a slightly crunchy top. You'll need the tins to be well greased so each puto can release itself easily from its tin. Pour in the puto batter only until the tins are full about 3/4 of the way. Repeat until the tins are all filled in this way. 
ADVERTISEMENT - CONTINUE READING BELOW
Recommended Videos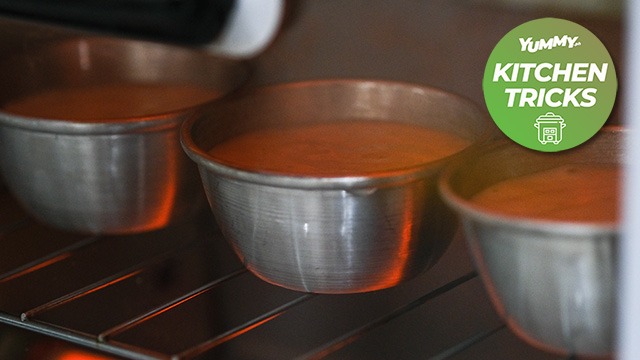 3 "Bake" the puto batter. 
Place the filled puto tins in the toaster oven in the center of the wire rack, directly under the heating elements. (We could only bake three at a time.) Close the oven door, and then set the timer for about 10 minutes.
This was how long it took our toaster oven to "bake" the puto in the tins but note that time can differ from toaster oven to toaster oven. Check your time just to be sure that you neither underbake nor overbake your puto.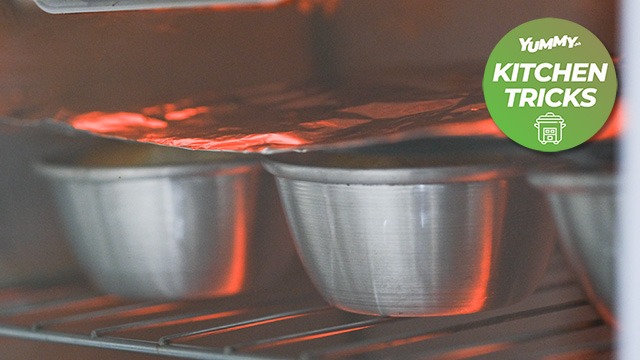 4 Cover the tops with foil. 
At around the 5-minute mark, we noticed the tops had gotten brown. We folded a sheet of aluminum foil into three so it could fit inside and then placed this over the browned tops of the puto tins. This will prevent further browning.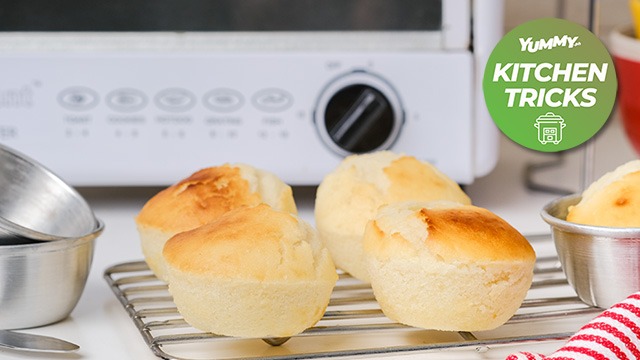 5 Remove puto from the toaster oven. 
Use the toothpick method to make sure each puto is cooked through before removing the hot puto tins from the toaster oven. Let these rest about 1 minute on a wire rack. Then, grab a small knife or a mini spatula and run it around the edges of the puto. Flip it over, upside down, and then pop it out onto the wire rack. Repeat with the other puto.
That's it! Bake the remaining puto batter. 
It took around 10 minutes for each batch of puto to "bake" in the toaster oven we used, so these cook quite quickly. Go try this out! 
ALSO READ: