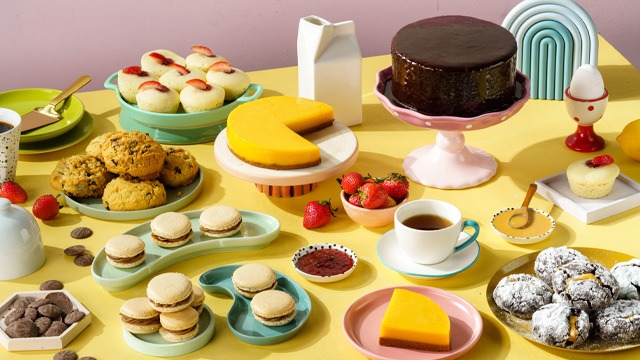 Baking is one of those tasks in the kitchen that can complete anyone's array of skills. Most people start off cooking before they venture into baking so if you are ready and willing to bake some deliciously decadent and addictive dishes, dessert recipes are definitely the kind of food to make that happen. 
For September, we think everyone always has room for dessert, and with this list of sweet treats, you'll definitely want to save room. These are ALL NEW DESSERT RECIPES you'll definitely want to try and the best part is, we know these are delicious because we tried and tested each one already. 
Ready to satisfy your sweet tooth with Yummy's Digital Covers for September? Here are the dessert recipes you're going to want to bookmark to make into your baking project this month:  
1 Moist Chocolate Cake Recipe with Glossy Chocolate Glaze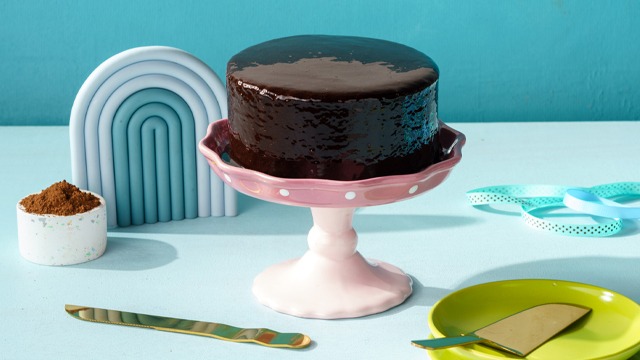 What makes a chocolate cake easy and irresistible? This moist chocolate cake recipe is a glorious mix of rich flavors made with easy-to-find ingredients. With ingredients that you don't have to hunt down at a specialized baking supply store, this makes it easy to make whenever the chocolate craving hits you hard.  
2 Levain-Style Chocolate Chip Cookie Recipe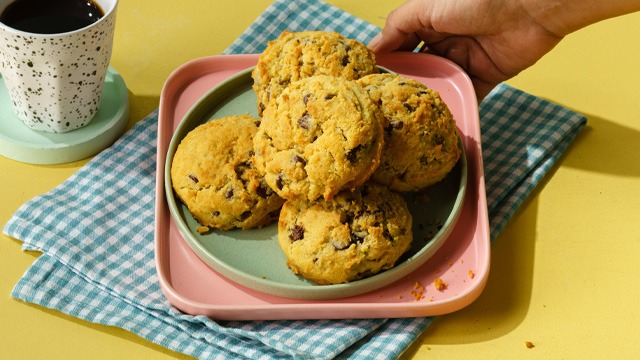 This big, chunky Levain-style chocolate chip cookie recipe is what Levain Bakery is known for! For those of us who can't get our hands on the real thing, this recipe is the next best thing. It delivers on the size, taste, and even the amount of chocolate chips you might expect from a really good chocolate chip cookie.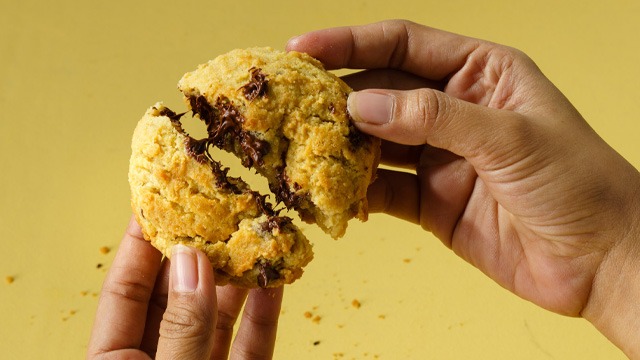 Levain-Style Chocolate Chip Cookie Recipe
Posted in:
Recipe
3 No-Bake Graham Flan Cake Recipe
Leche flan lovers will adore this version that looks like a leche flan but without the stress of making caramel. Besides, it's more than just a leche flan! This graham flan cake recipe also has a graham cracker crust that the flan is sitting on to give it the feel of a cheesecake but it's leche flan you're enjoying. 
ADVERTISEMENT - CONTINUE READING BELOW
Recommended Videos
Want to give it an even more leche flan taste without the hassle of steaming? Make a simple caramel syrup and drizzle it all over so you get a burst of that signature sweetness all leche flans have.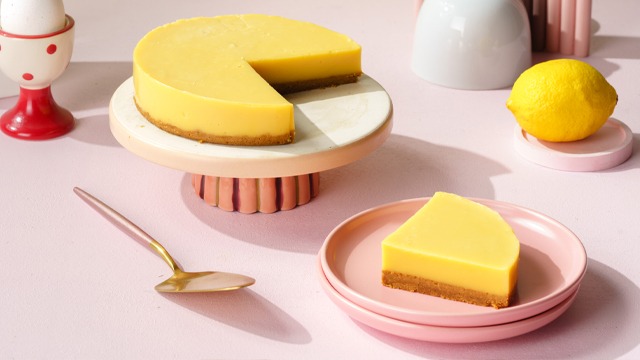 No-Bake Graham Flan Cake Recipe
Posted in:
Recipe
4 Dulce De Leche-Stuffed Chocolate Crinkle Recipe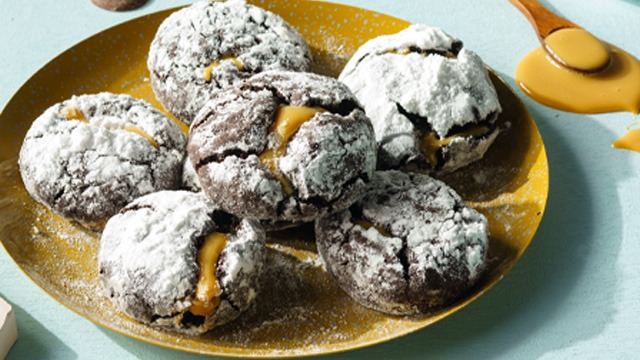 The challenge was how to make crinkle better. Our answer is not only to make sure that the chocolate crinkle cookie itself is fudgy and moist but to give an element of surprise beyond the glorious cracks on the surface of the powdered sugar layer. We stuffed some milky caramel, also known as dulce de leche, inside, too. 
How's that for irresistible? 
5 No-Bake Strawberry Jam-Stuffed Puto Recipe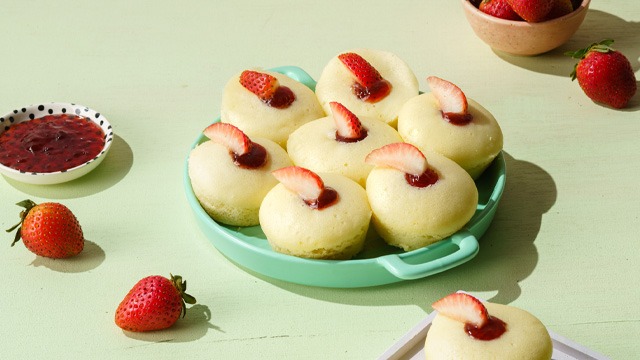 Puto can be made in so many ways because at its most basic, it's a simple recipe. While you can flavor the puto batter to range from earthy chocolate puto to a buttery version, you can go even simpler than either of these and just add some delicious local strawberries made into jam into the puto. The result is a leveled-up no-bake strawberry-jam stuffed puto that will impress your taste buds.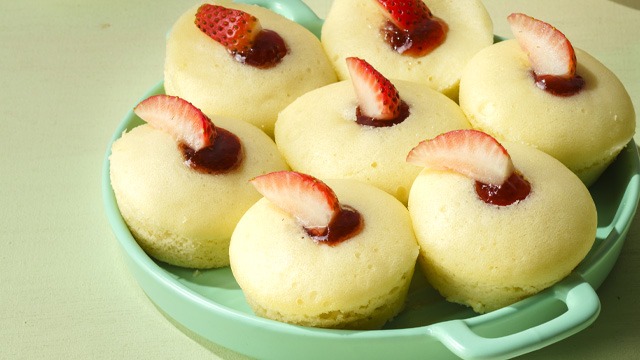 No-Bake Strawberry Jam-Stuffed Puto Recipe
Posted in:
Recipe
6 Peanut Macaron Cookies Recipe With Milo Buttercream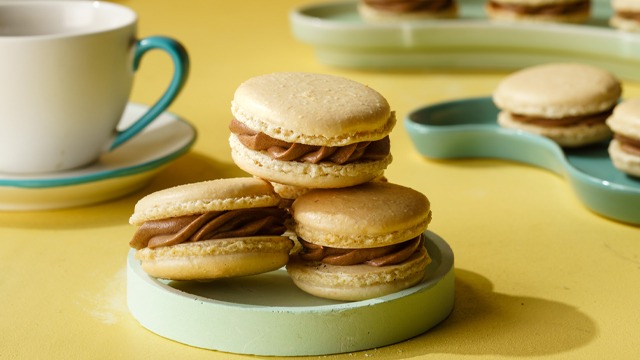 A macaron can be intimidating to make at home. Plus, it uses expensive and hard-to-find almond flour. To make the French macaron familiar and make it affordable, we swapped out the almonds for peanuts. (Psst! We found a shop on Lazada that sells peanuts finely ground that we used in this Peanut Macaron Cookie recipe.) To jazz up the new flavor of this macaron, the buttercream is mixed with a little Milo to give the familiar taste a nostalgic touch, too. 
Which of these dessert recipes did you immediately imagine yourself making this weekend? Give one (or three!) of these new dessert recipes a try, and see if it will become your new favorite desserts this month. 
***