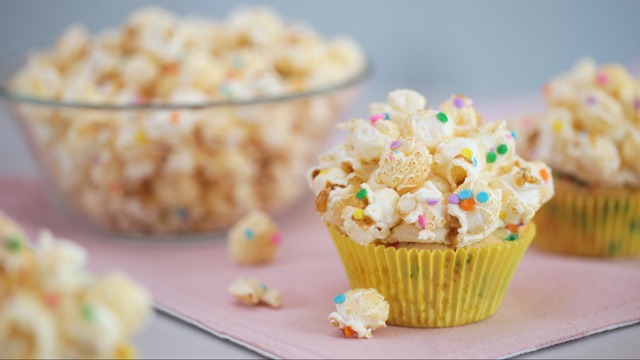 Why make a cupcake if it's not going to be cute? Making a super adorable cupcake though doesn't mean you need extraordinary piping skills. All you'll need is packaged caramelized popcorn and you've got a sure winner. 
Make it even more extra by using our moist, vanilla sprinkles cupcake recipe so that every little bit of it is an explosion of color and fun. If you're looking for an easy, delicious birthday cake, this is it! 
Funfetti Popcorn Cupcake Recipe
Takes

 

60

 minutes 
Makes

 

12 cupcakes
For the Funfetti Cupcake:
1 ½ cups all-purpose flour
2 ½ teaspoons baking powder
½ teaspoon salt
½ cup milk
1 teaspoon vinegar
¾ cup white sugar
½ cup butter, room temperature
2

 large

 

eggs
1 tablespoon vanilla extract 
½ cup sprinkles
For the Icing and Topper
¼  cup

 

unsalted

 

butter, softened
¼ cup cream cheese, room temperature
2 cups icing sugar, sifted
1 teaspoon vanilla

 

extract
Jolly Time Popcorn's Birthday Cake Popcorn
How to Make Funfetti Popcorn Cupcakes
1 To make the cupcakes: Preheat oven to 350 degrees F (180 degrees C) and line 12-cup muffin pan with cupcake liners.
2 In a large bowl, sift together flour, baking powder, and salt. Set aside.
3 In a cup, stir together milk and vinegar to make a buttermilk substitute. Set aside.
4 In the mixing bowl of a stand mixer with the whisk attachment, add sugar and butter. Whisk together until light and fluffy. Scrape your bowl regularly to make sure all sugar and butter are incorporated.
5 Add egg one at a time, mixing well after each addition. Then, add vanilla and mix well.
6 With the mixer on Low, add a half cup of flour mixture then a little bit of the buttermilk. Alternate between the flour mixture and buttermilk, ending with flour. (Do not over mix!)
7 Using a spatula, fold in your sprinkles in batches, sprinkling a little on top with every fold. (Do not over mix as it might cause the sprinkles colors to run.)
8 Divide batter into the prepared muffin pan, scooping even amounts and filling only a third of the way. Bake for 12 to 16 minutes or until a cake tester inserted into the center of each cupcake emerges clean. Let your cupcakes cool completely.
9 To make the icing: Add butter and cream cheese to the bowl of a stand mixer with the paddle attachment, and beat together on High until light, fluffy, and smooth.
10 Turn mixer to Low, and add icing sugar by a heaping tablespoon in batches. After the icing sugar, add vanilla and turn the mixer back on High. Beat until icing is homogenous, fluffy but stiff. Scrape the bowl to make sure everything is incorporated.
11 Transfer icing into a piping bag and pipe onto cooled cupcakes before topping each with Jolly Time's Birthday Cake Popcorn.
Ingredient Tip: You can get all sorts of interesting Jolly Time Popcorn flavors at Pioneer Center and Robinsons Supermarket. Get Birthday Cake, White Cheddar, Snickerdoodle, Sea Salt Caramel, Sea Salted, and Sweet Maple Pancake. 
ALSO READ: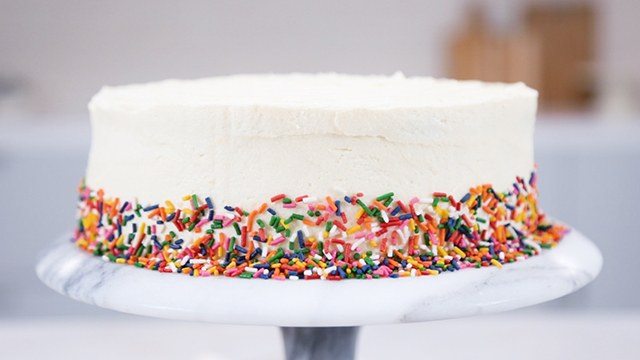 WATCH: How To Make An Easy Sprinkles Cake
Posted in:
Baking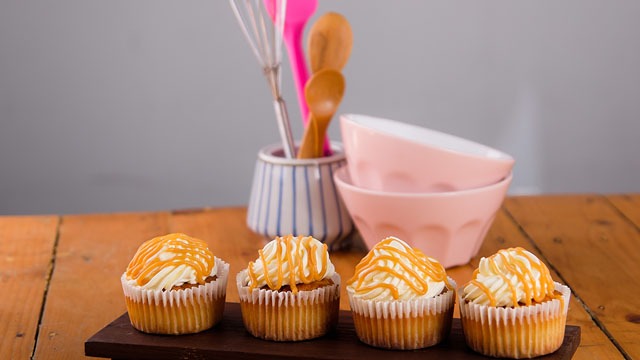 Tres Leches Cupcakes Recipe
Posted in:
Recipe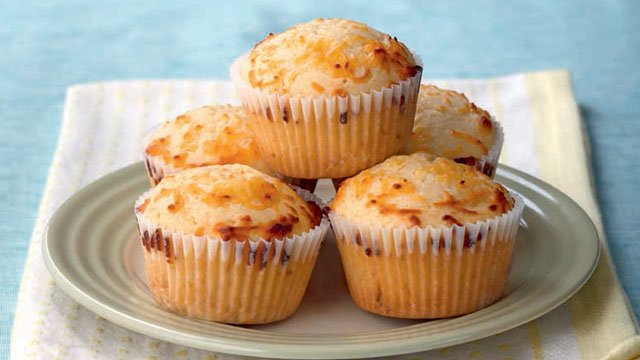 Cheese Cupcakes Recipe
Posted in:
Recipe
ADVERTISEMENT - CONTINUE READING BELOW
Recommended Videos