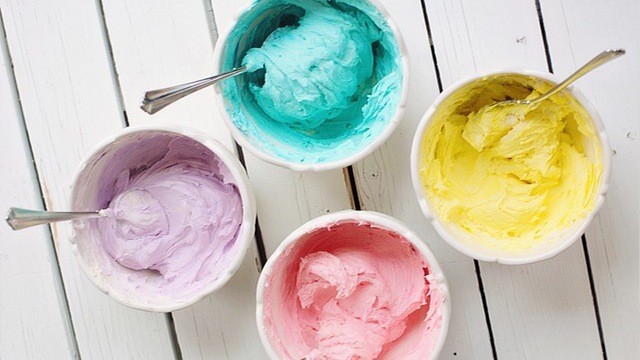 We've all experienced it: the frosting on your cupcake or cake frosting melting during a particularly humid day. While melting is inevitable if no extra steps are taken to keep the desserts as cool as it can be in the summer heat, there is a type of frosting that can handle the heat better than other frostings: the buttercream made with egg whites.
This type of buttercream frosting is more stable than other buttercreams because, unlike the American buttercream, which uses butter as its base, egg whites don't melt in the heat. It's made even more stable by the sugar. It's the butter that softens the mixture into a soft, creamy consistency that can be piped and used for decorating.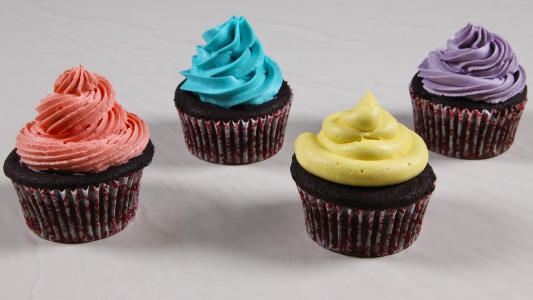 INFOGRAPHIC: Cupcake Frosting 101
Posted in:
Baking
There are two versions of the frosting made with egg whites: the Swiss buttercream and the Italian buttercream. The difference between the two buttercreams is how the egg whites are cooked so that it's safe to consume.
In the Swiss buttercream, a Swiss meringue method is used. The egg whites are mixed with sugar, salt, and cream of tartar in a bowl and heated through over simmering water. The steam is hot enough to heat up the egg whites until it reaches around 130 degrees F or 56 degrees C. This is also hot enough to melt the sugar and salt granules until the mixture is tepid or lukewarm. Only when the egg whites have become warm and all granules have been dissolved will it be ready for whisking into stiff peaks.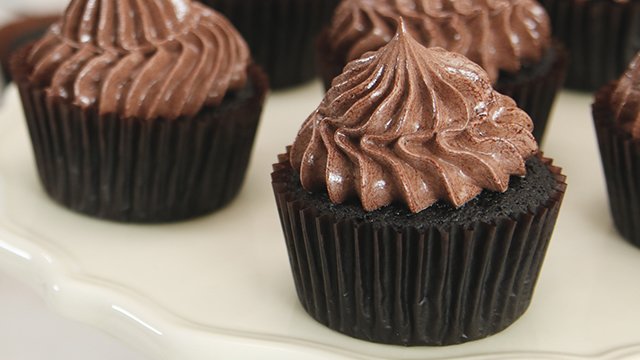 WATCH: How to Make Dark Chocolate Cupcakes
Posted in:
Baking
In the Italian buttercream, the Italian meringue method "cooks" the egg whites differently. The egg whites and cream of tartar are whisked in a stand mixer while the sugar is melted in a saucepan. Once the sugar has reached softball stage (around 230 degrees F or 110 degrees C), the super-heated sugar syrup is gradually poured into the whipped egg whites and is hot enough to pasteurize the egg whites.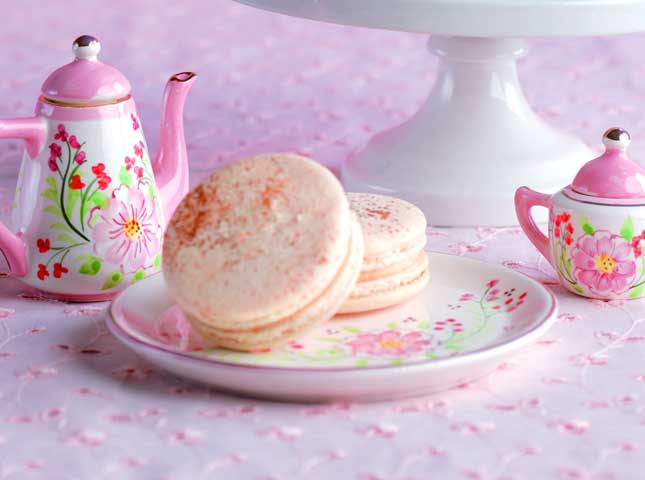 Basic Italian Buttercream
Posted in:
Recipe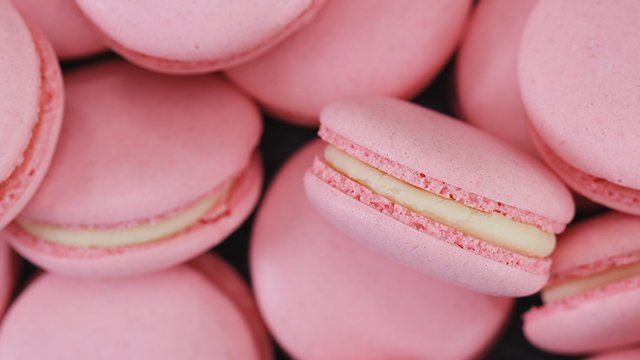 WATCH: How To Make Macarons
Posted in:
Baking
Now that you know there's a cake frosting out there that can handle a little heat, go ahead and decorate your cake and cupcakes with your preferred version of this stable buttercream. As long as you keep it from direct heat and try to keep it as cool as you can keep it, no cake or cupcake will suffer from the melting frosted again. 
ADVERTISEMENT - CONTINUE READING BELOW
Recommended Videos