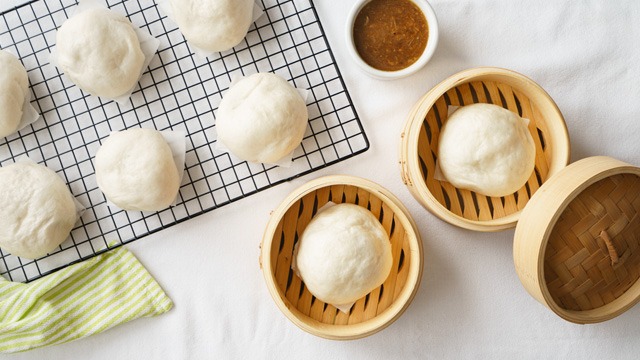 It's a little annoying when you bite into a fluffy puto or a giant siopao, and there's a soaking wet spot on the bottom or the top before it's removed from the steamer. No matter how careful you are, there will always be a soggy spot where droplets of water have landed from the lid onto your carefully puffed-up cakes and buns. 
But there's good news. The Chinese have perfected the art of steaming, and they have many dishes that are steamed. Steamed recipes are, after all, one of the easiest dishes to make. You prepare a steamer, put your food in, and wait patiently for the steam to do its thing. It's fast, it's easy, and doesn't take very long since steam is much hotter than the hot air that ovens radiate. 
So, you have to wonder, if there are so many steamed recipes, why are your puto and siopao emerging from your steamer soaking wet every time?
How do you prevent water droplets from dripping from the lid while steaming? 
There's an easy trick to it, and the Chinese do it often. You may actually seen it being done but didn't think anything of it. Here's the simple trick: 
Use a kitchen towel wrapped around the lid.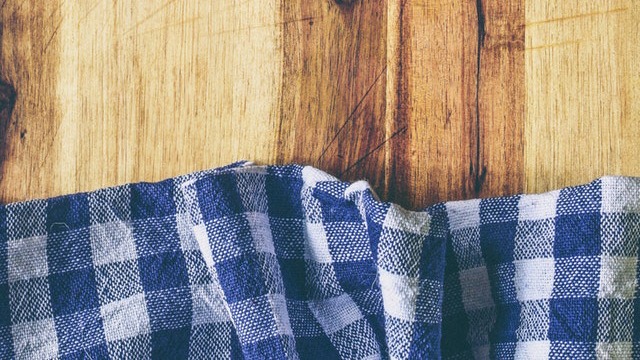 Seems too simple? It is but it's effective. The problem with steamers is that many lids are meant to drop its collected droplets back into the pot so the cycle of steaming continues uninterrupted. That means the water simmers, evaporates, steams, condenses and reforms into water droplets on the lid at it hits it, drops back down into the pot, and repeats the cycle. 
However, this is detrimental to dishes which will be ruined if the droplets drop onto its surface. This includes puto, siopao, and other dishes that don't need more moisture in it. For many steamed dishes, these droplets of water don't matter. It probably just adds to the moisture. 
Unless you're using bamboo steamers, which absorbs those droplets, the best way to prevent those droplets is with this kitchen trick.
Here's what you do:
Preheat the steamer. When ready to steam, remove the lid and place the food inside the steamer basket. Place a kitchen towel over the food, taking care to not let it droop and touch the food, and replace the lid. If the kitchen towel is long enough, you can tie the ends together to prevent it from drooping as it collects moisture. If not, pull the sides of the towel tautly over the lid. 
If you're ready to try out this little steaming trick, here are a few recipes to try: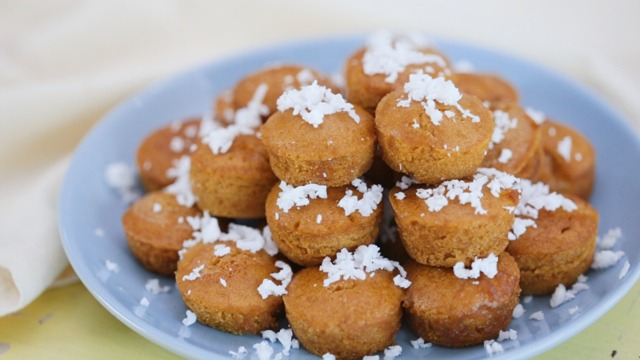 1 Muscovado Puto Recipe  
Classic cheese puto are delicious but using the more natural muscovado sugar when making puto is an easy and delicious switch. Plus, it's easy to make in a steamer. Serve with niyog or cheese, these should make the perfect little bites. 
ADVERTISEMENT - CONTINUE READING BELOW
Recommended Videos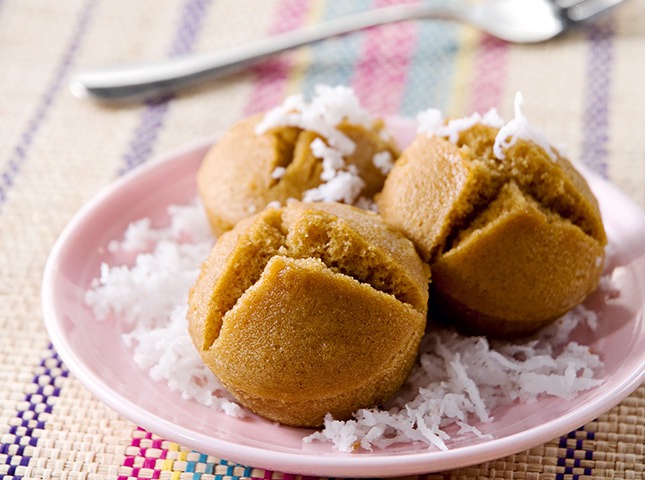 Muscovado Mini Puto Recipe
Posted in:
Recipe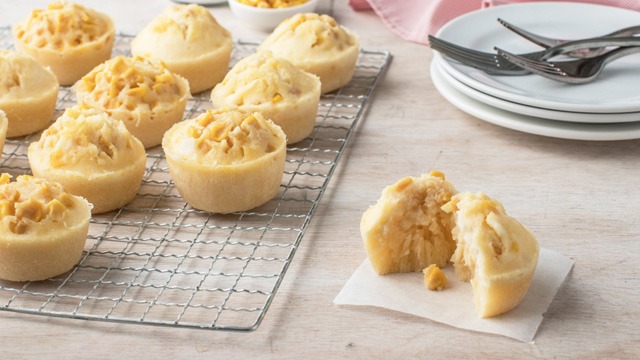 2 Corn Puto Recipe 
An easy cheese puto recipe is easy already. So why not upgrade flavors and textures with the addition of corn? This corn puto recipe has both creamed corn and sweet corn kernels stirred into the mix. It's the steamed rice cake version of the corn muffin!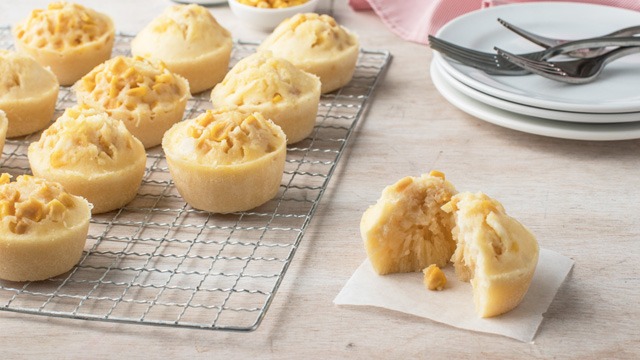 Corn Puto Recipe
Posted in:
Recipe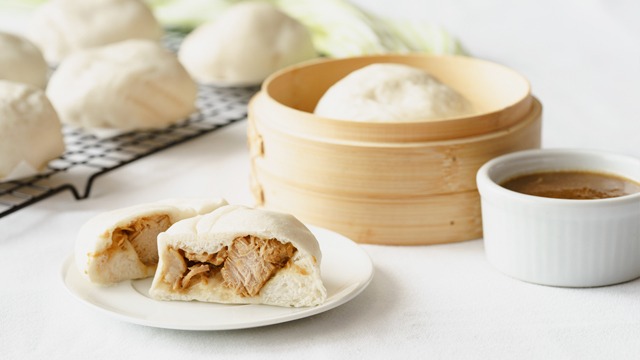 3 Asado Siopao Recipe 
Sweet and savory chunks of pork are the perfect filling for these steamed buns. These buns are easy to make, given you have time to make the rice bun from scratch. The results, however, will be well worth the effort and time you put into it.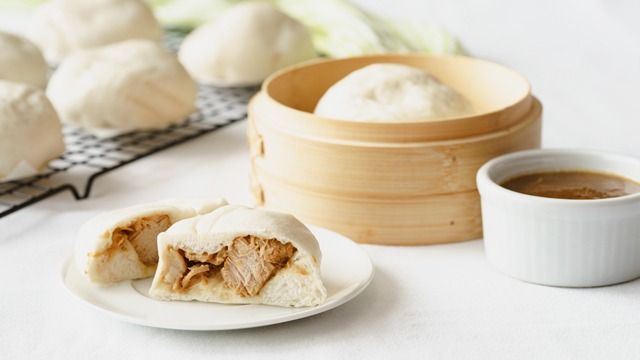 Asado Siopao Recipe
Posted in:
Recipe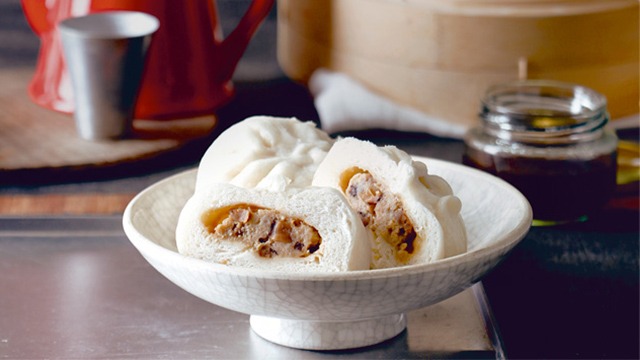 4 Bola-Bola Siopao Recipe 
If you want the more classic version of the siopao, this recipe should do the trick! Bola bola or meatballs are stuffed into these steamed rice buns. What makes these irresistible is that it can include a nice big chunk of Chinese sausage and even, a whole boiled egg!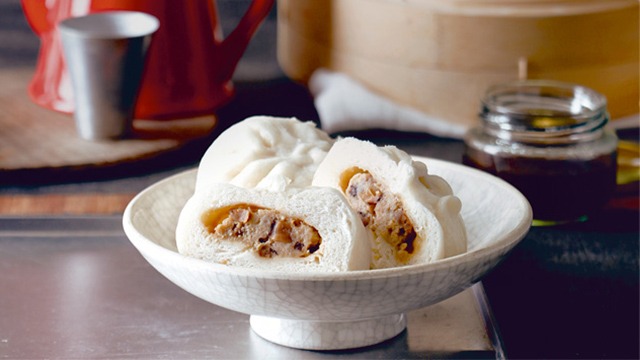 Bola-Bola Siopao
Posted in:
Recipe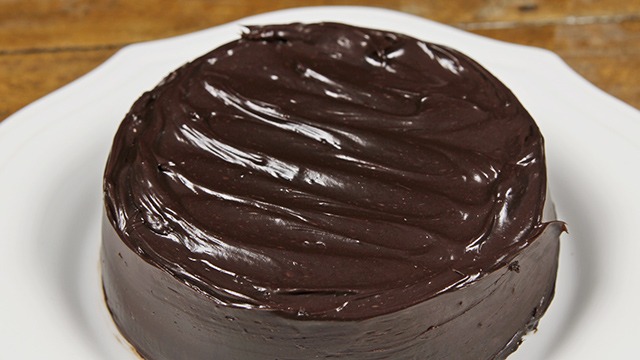 5 Steamed Chocolate Cake Recipe 
If you're not inclined to make something savory or want to satisfy a craving, this easy chocolate cake should do the trick. The best part is, it's made in a steamer so it's really the best kind of chocolate cake – no oven necessary!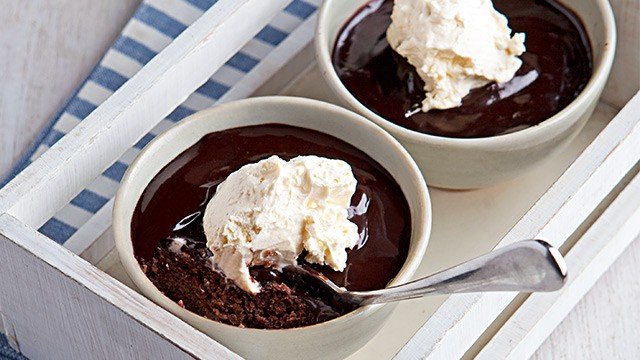 Steamed Chocolate Cake Recipe
Posted in:
Recipe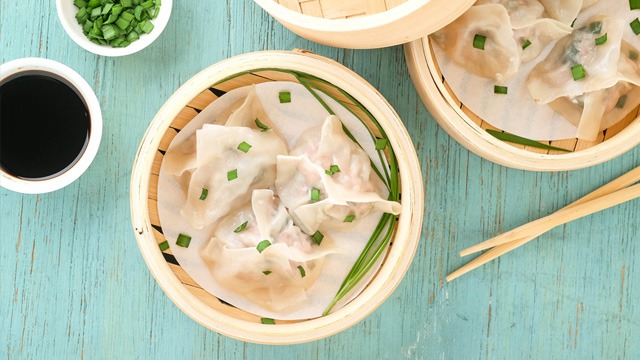 6 Pork and Chives Dumplings Recipe 
You can't go wrong with dumplings, and these are easy to make! Siomai made at home can be the best kind because you can tweak it to have as much flavor as you want. These dumplings are packed with tender pork and has a bit of freshness from the chopped chives stuffed into the mix.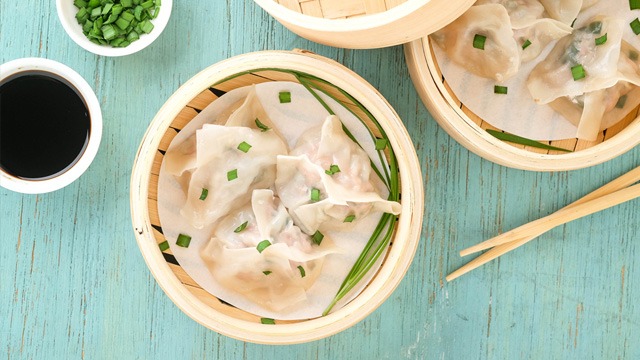 Pork And Chives Dumpling Recipe
Posted in:
Recipe
7 Steamed Shrimp with Sesame Mayo Dip Recipe 
Not all steamed dishes need to be complicated. Here, simply steamed shrimps are paired with a flavorful dip that you will be addicted to. No time to make anything from scratch? Grab your favorite salad dressing or condiment and use that! The key is really the tender and succulent shrimp.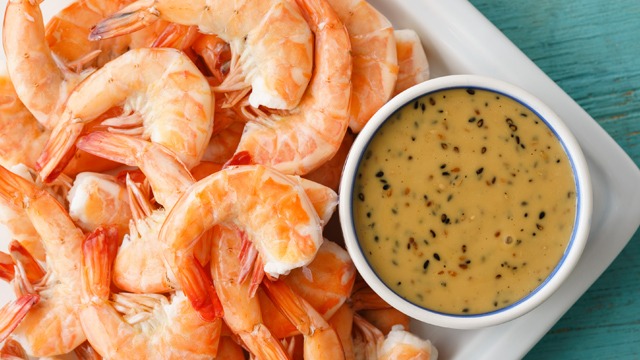 Steamed Shrimp With Sesame Mayo Dip Recipe
Posted in:
Recipe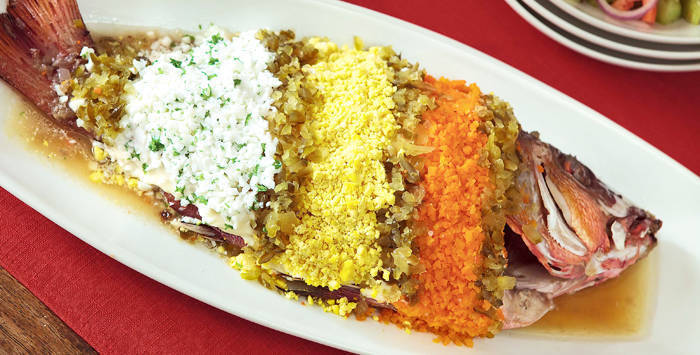 8 Steamed Fish with Mayonnaise Recipe 
Also known as pescao en mayonesa, this party dish is actually a fuss-free recipe! What may take some time when making this delicious fish recipe is really just the toppings that garnish the whole fish when it's ready to serve. Use an inexpensive mini chopper to do all that prep work for you, and your task has just been made easier. 
For more steamed dishes, you might want to try any of these: