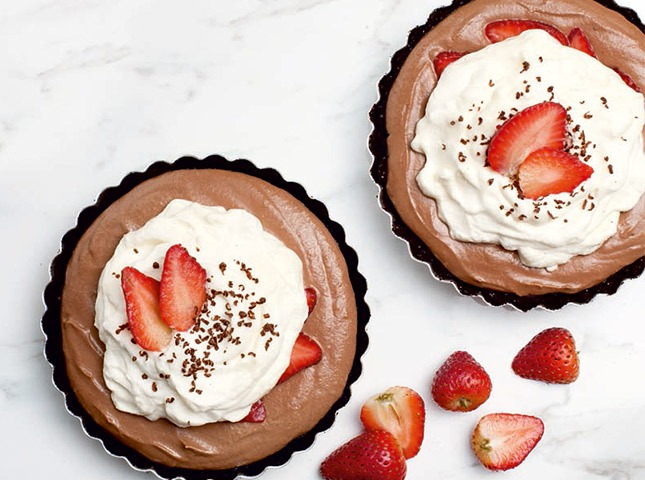 This Valentine season, are you looking to stay in and make a fabulous dinner or are you going to surprise someone with a reservation at a fancy restaurant and later cap it off with a quiet after-dinner dessert at home? Whatever your plans, if you're looking for a dessert that symbolizes your love, strawberry treats should be part of the equation. 
Whether you're in the mood for an easy, no-bake strawberry dessert or want a majestic layered cake which hides strawberries in the filling to surprise your loved ones with, there is a strawberry dessert recipe on this list for you: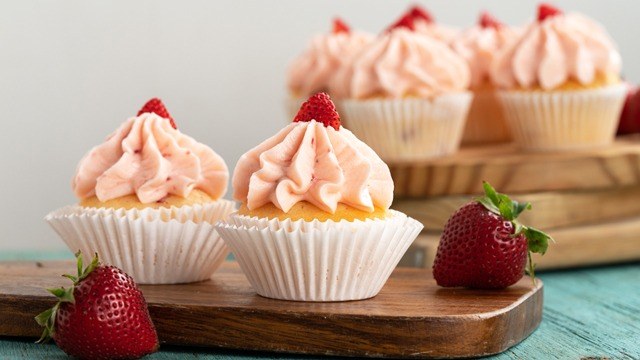 1 Strawberry Cupcake Recipes 
What make these strawberry cupcakes so delicious? These mini cakes contain real chunks of the fruit in the batter! Don't worry though about the expense! You need less than 1 cup strawberries to make these cupcakes and the pink-tinged frosting that tops each one. (You can save a few pieces to make each cupcake extra, if you like.) 
Even if you don't have enough, you can still make any vanilla cupcake and then top if off with a strawberry frosting instead. Either way, you get a delicious cupcake with a touch of that red berry mixed into every bite.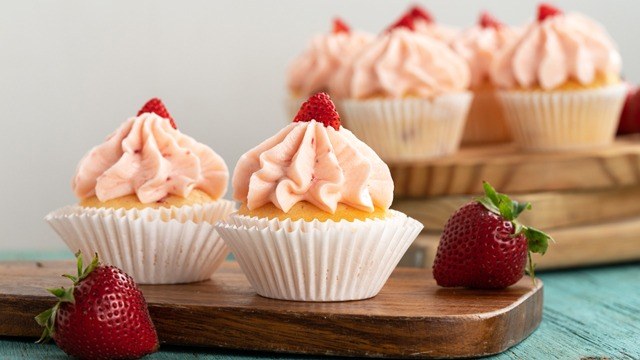 Strawberry Cupcakes Recipe
Posted in:
Recipe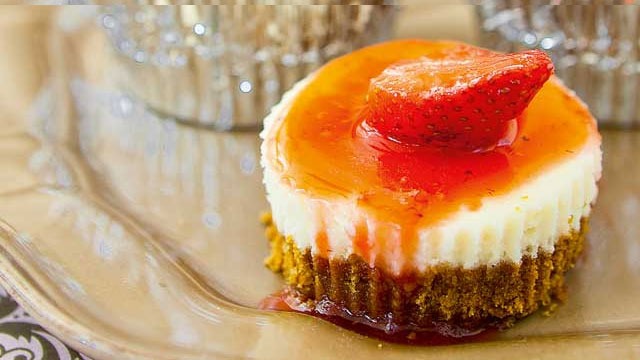 2 Strawberry Cheesecake Recipes 
There really is something totally irresistible about a cheesecake. It's extremely versatile because the most basic of cheesecakes you make can easily be changed from plain to something fruity and appetizing.
You can top it off with a layer of strawberry gelatin for a layered cheesecake that's different from your usual slice. You can make strawberry and mango sauces and drizzle these two sauces over a no-bake cheesecake for a dual fruity taste that complements each other. For the most decadent version, heat up some strawberry jam and toss in some whole strawberries. This chunky sauce is perfect for topping a simple cheesecake, too. 
ADVERTISEMENT - CONTINUE READING BELOW
Recommended Videos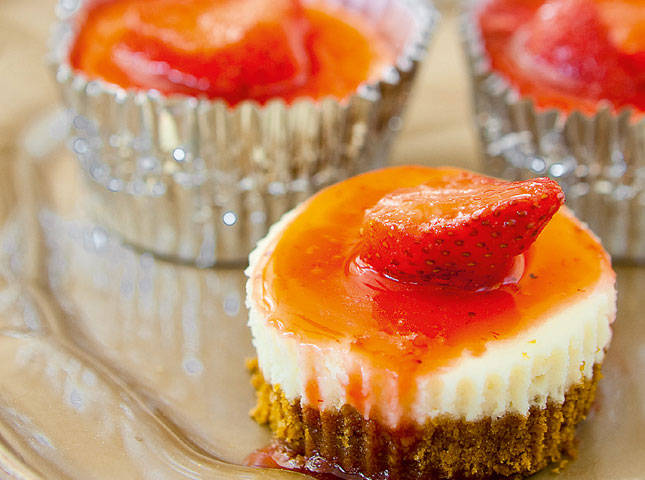 Strawberry Cheesecake Cupcakes
Posted in:
Recipe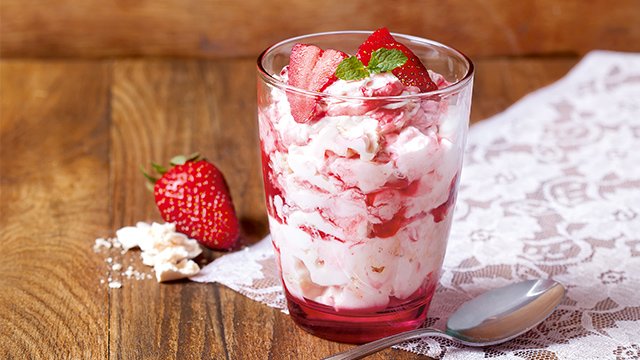 3 No-Bake Strawberry Recipes 
You don't need to have an oven to make something sinfully luscious but still easy to make. You may not even need to cook anything at all! It's all a matter of finding ingredients that will make the most complementary flavors taste amazing.
Crush some meringue and toss it with some strawberry syrup and chunks of strawberries for a cup that marries crunchy, sweet, and tangy all in one. Tiramisu can be the perfect Italian dessert to serve with coffee after dinner, so you can make it even more decadent by mixing pureed strawberries with the mascarpone cheese layer. Plus, these are easy to make in either cups or as a full-sized cake!
Need something even more sinful than these? How about a strawberry fondue that can make you think you've been transported to somewhere else totally private and romantic instead of your humble living room.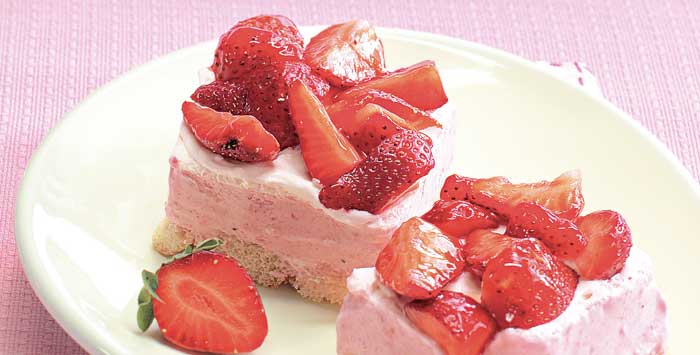 Strawberry Tiramisu Cake Recipe
Posted in:
Recipe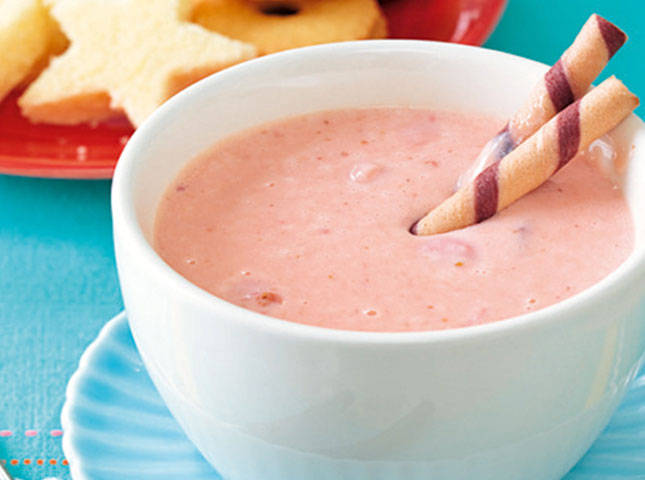 Strawberry Fun-due
Posted in:
Recipe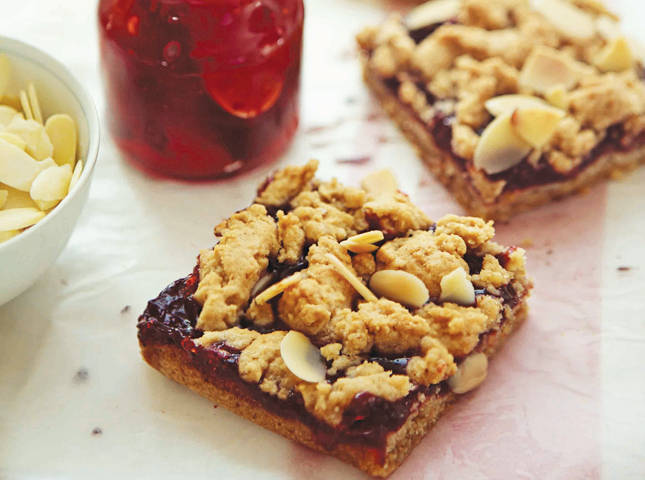 4 Strawberry Cookie Recipes 
Cookies are definitely one of the best recipes to try if you're a new baker. Cookies recipes are notoriously no-fail options that you can't help but be inspired to try out some more cookie recipes! If you're a new baker, why not try one of these cookie bar recipes that nonetheless incorporate the strawberries seamlessly into the recipe without overtaking the classic flavors that made it a classic in the first place? 
If you love revel bars, why not try this oat crumble bar that sneaks in a layer of strawberry pie filling instead of the chocolate? Chocolate chip cookies are instant hits with almost anyone so why not level up your version with a thin layer of strawberry jam so you not only get a hit of chocolate with every bite, you get a fruity taste, too. You can even turn to a campfire favorite, and swap out that square of chocolate for strawberry jam for a different yet still delicious take on the s'mores.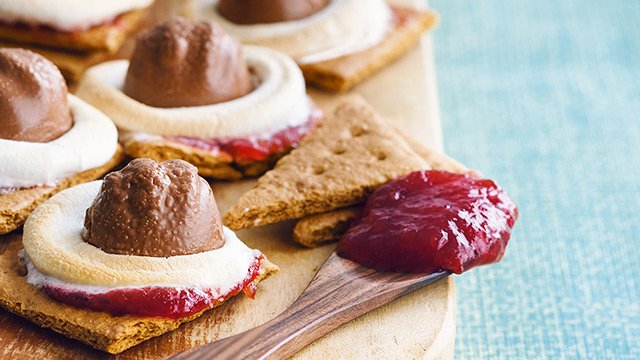 Strawberry S'mores Recipe
Posted in:
Recipe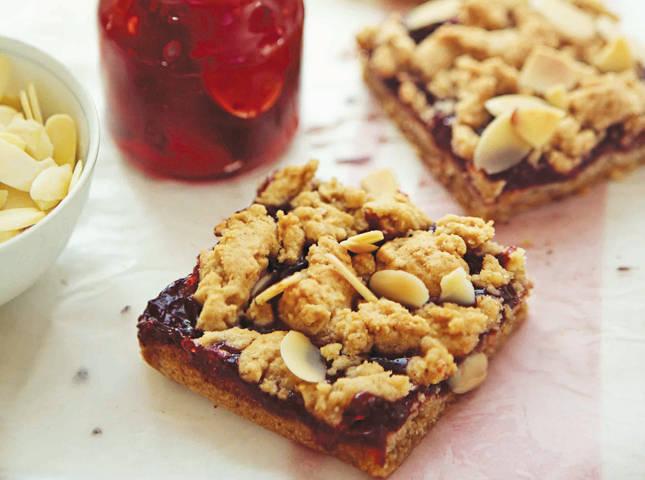 Strawberry Crumble Bars
Posted in:
Recipe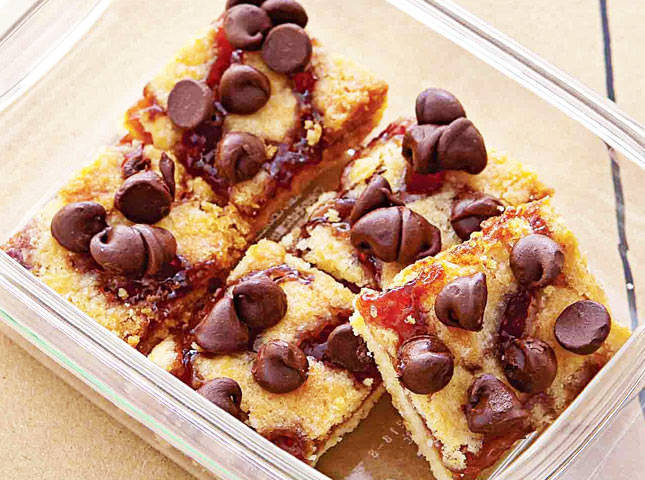 Strawberry Chocolate Chip Bars
Posted in:
Recipe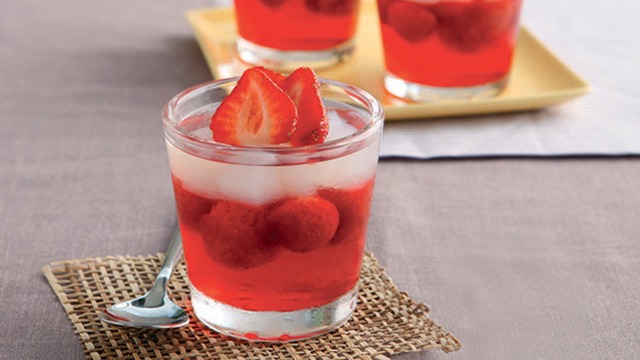 5 Strawberry Gelatin Recipes 
The ultimate no-bake recipes have to be the ones that use gelatin in the recipe. These summer treats are perfect for those who neither have nor want to use the oven and instead, want to try something light and refreshing that's still delicious. 
Create layers of gelatin that have whole strawberries and nata de coco cubes suspended in its layers. You can go the route of the cathedral windows, and instead of making several fruity flavors of cubes, stick to strawberry for this stunning gelatin cake that will definitely impress! You can also skip the big dessert and attempt individual, jiggly mounds of creamy vanilla gelatin that you can top with a strawberry sauce.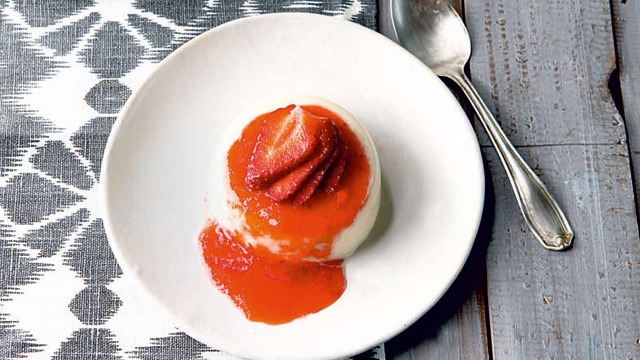 Strawberry Panna Cotta Recipe
Posted in:
Recipe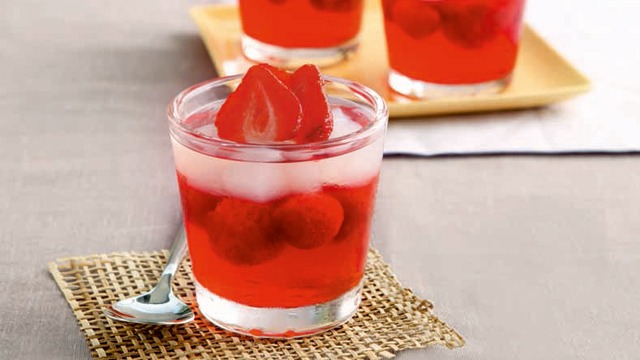 Summer Gelatin Recipe
Posted in:
Recipe
6 Strawberry Cake Recipes 
Stunning layered cakes that are homemade will always be the grand gesture that anyone will appreciate. You can make any of these majestic cakes easily, following the recipes as stated. These are designed to be easy to make even if they do look intimidating. This white chocolate cake with strawberries is one such cake recipe. It's a massive cake but the filling is where the secret lies: nestled in the ring of frosting are macerated strawberries or sweetened strawberries. The strawberries are guaranteed to be sweet and delicious and the recipe shows you how! 
If you love the flavor combination of strawberries and cream, you'll love this recipe! If you can get your hands on some soft chiffon cake, this strawberry shortcake recipe instantly becomes no-bake. All you have to do is layer the ingredients.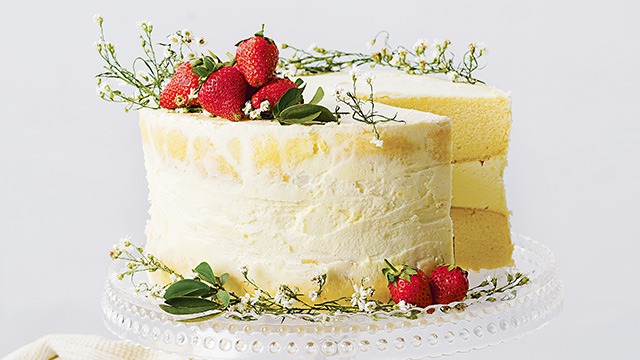 Strawberry and White Chocolate Cake Recipe
Posted in:
Recipe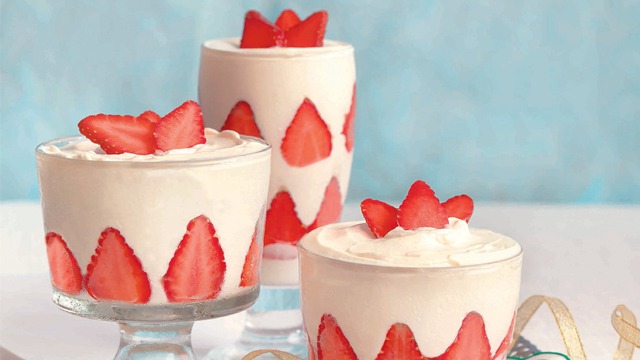 Strawberry Shortcake Trifle Recipe
Posted in:
Uncategorized
We hope these strawberry-inspired dessert recipes are the desserts you're looking to impress your loved ones with. Even if you're just having a quiet night out with the family or hoping to have a truly romantic evening, it will always be a joy to have something sweet and delicious that has been specially made for you. 
ALSO TRY: