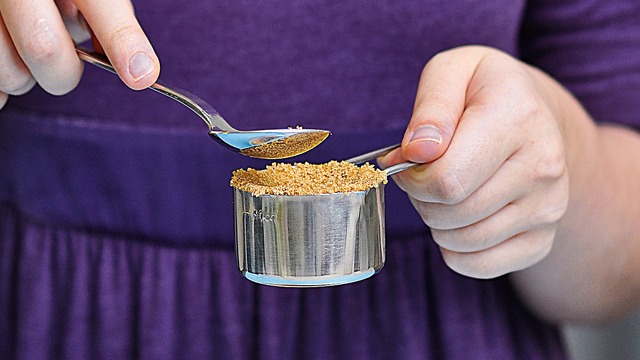 Brown sugar is defined as sugar that still contains molasses, which is responsible for the dark brown color. White sugar is commonly labeled as "refined sugar" or "refined white sugar" and this is because the molasses has been removed from the crystals, resulting in the white sugar that we are familiar with. 
There are at least four kinds of brown sugar available in the market.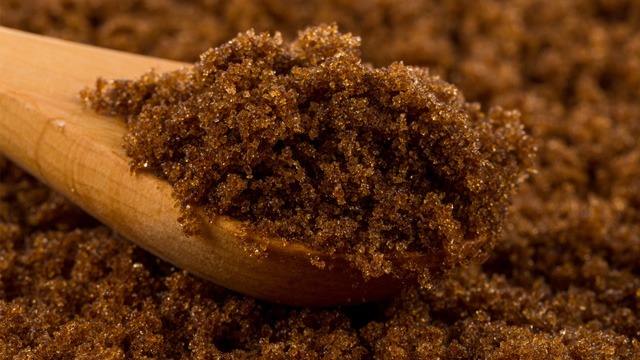 1 Dark Brown Sugar  
As the name suggests, this sugar has a dark brown color. This is because of the amount of molasses added to the sugar. Contrary to what many people may think, brown sugar with uniformly sized crystals is commonly just refined white sugar with the molasses added back into the crystals. (Only unrefined sugar, such as muscovado sugar, will have a different texture and crystal sizes.) 
It's the molasses that determines how dark or light in color or how acidic the ingredient becomes when it comes to its use as a baking ingredient. (Molasses is considered an acidic ingredient for baking purposes.)   
Molasses has a dark and sweet taste that can border on almost bitterness, depending on how dark the molasses is. It's a thick syrup that's about as viscous as pure honey. It can also taste a little smoky but a touch of this syrup gives brown sugar its distinct almost caramel taste. It's also what makes cookies, brownies, and other baked goods its chewy texture.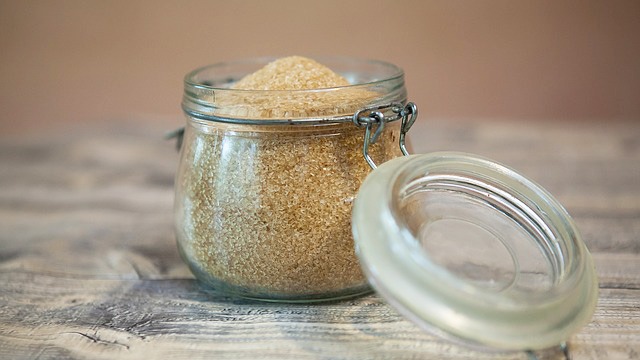 2 Light Brown Sugar 
Just like dark brown sugar, light brown sugar is sugar with only a little bit of molasses added back to refined white sugar. Its lighter color gives dishes a slight caramel flavor that dark brown sugar also does. However, the molasses content is to a lesser degree than dark brown sugar so while it can add flavor to your cookies, it won't affect your baking recipe if you use it in place of white sugar. 
ADVERTISEMENT - CONTINUE READING BELOW
Recommended Videos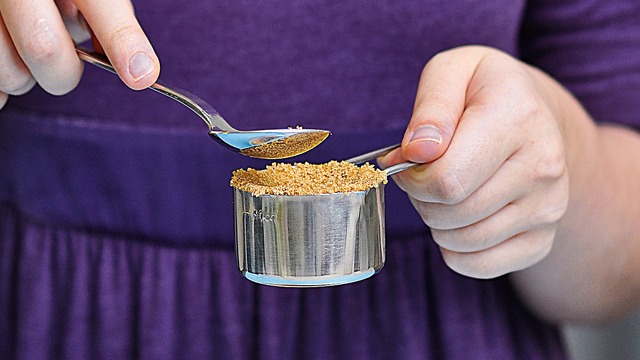 3 Muscovado Sugar 
When it comes to sugar, the most unrefined or minimally refined cane sugar you will find on the market is probably muscovado sugar. This sugar is also known as Barbados sugar. It's the unrefined cane sugar that still naturally contains molasses. It hasn't yet been refined to the degree of white sugar to produce the uniform crystals. Its powdery texture and clumps of dark brown balls can easily dissolve when added to wet ingredients. It also has a delicious sweet and strong caramel flavor without the bitterness of strong molasses that is its distinct flavor signature.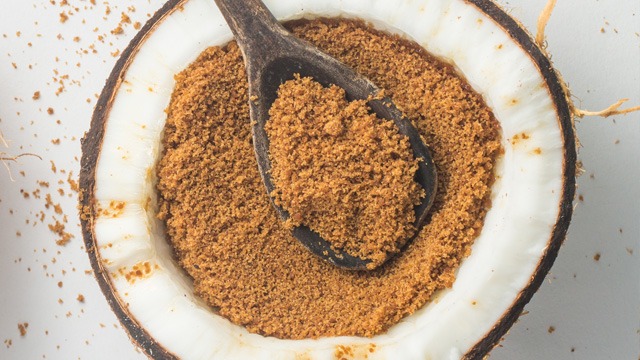 4 Coconut Sugar   
Coconut sap sugar or coconut sugar is the dehydrated form of coconut sap from the coconut palm. This sugar is said to register low on the glycemic index which means it's a great sweetener alternative for diabetics. If you have ever had coconut jam or coco jam, it tastes similar. It is sweet and has a coconut taste. When used for baking recipes, however, it is a drying ingredient, unlike cane sugar which attracts and absorbs moisture, so it's best used with recipes that have more liquid or contain moist ingredients. 
It should be noted that washed sugar or raw sugar is not considered "brown sugar". It's closer to white sugar than brown sugar since the majority of the molasses have been washed away or removed. Its taste is minimally similar to brown sugar and is closer to the clean sweetness of white sugar.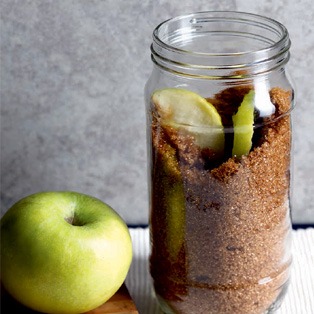 How to Store Brown Sugar Properly
Posted in:
Prepping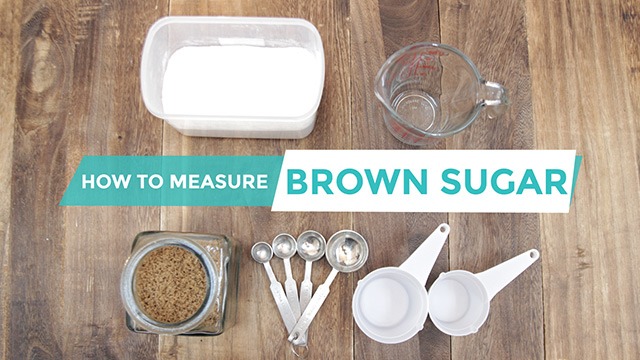 WATCH: How to Measure Brown Sugar
Posted in:
Prepping
***
Thinking about what to cook next? Join our Facebook group, Yummy Pinoy Cooking Club, to get more recipe ideas, share your own dishes, and find out what the rest of the community are making and eating!
Got your own version of the classic dishes? Pa-share naman! Get your recipe published on Yummy.ph by submitting your recipe here!