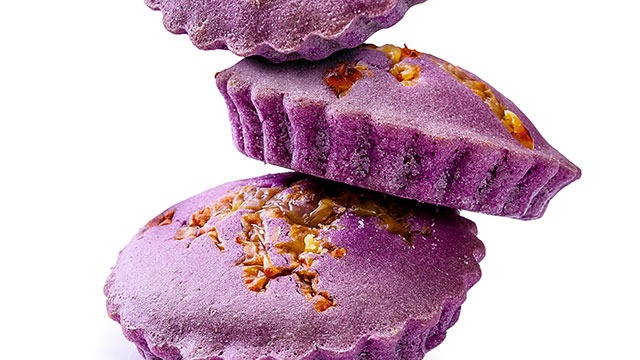 Tired of eating the same thing over and over again? Take a look at your ingredients from another angle and maybe you'll find something new to do with it that you didn't think to do before! 
Ube was and still is a well-loved ingredient in many desserts. Its brilliant hue provides a striking color balance to other ingredients, making anything it accompanies more appetizing. If you love ube, here are more recipes to enjoy its earthy flavor in a different way each time: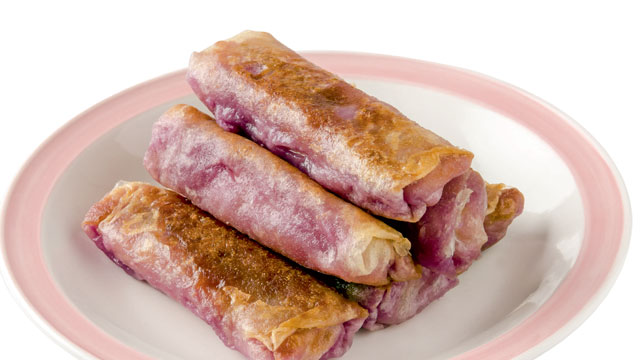 1 Ube Turon Recipe 
You've probably dreamed of putting other things into the humble turon but did you ever think of adding ube in there together with the saba? You probably will now! The sweetness the bananas rolled in brown sugar is already delicious even on its own, but you can add more flavor to it with some ube halaya. The turon will still be crisp on the outside but the inside will be a burst of sweetness and color, too. Doesn't that make it sound more appetizing?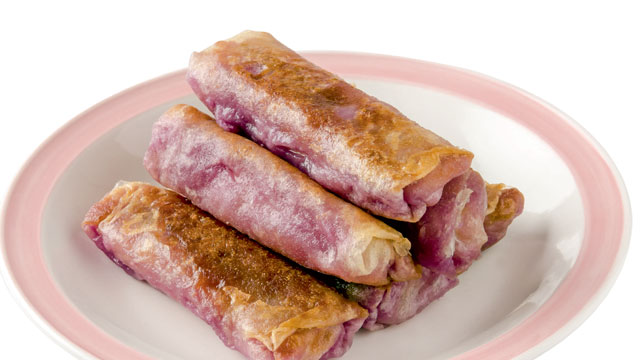 Ube-Banana Turon Recipe
Posted in:
Recipe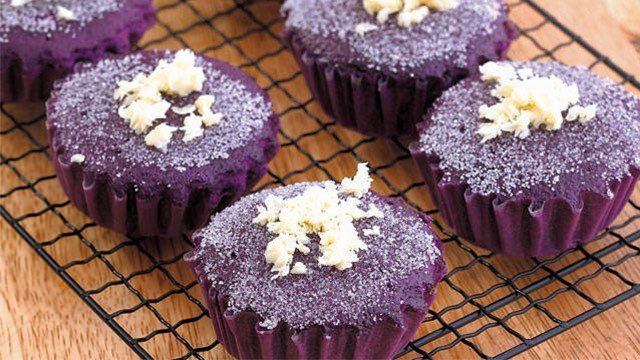 2 Mini Ube Mamon Recipe 
There isn't anything you need to change to make this soft, spongy, and delicate little cake even better. However, this recipe might change your mind.
Ube is a delicious flavor that even children can easily fall in love with! Why not introduce them to this earthy flavor early in the form of these sponge cakes made pretty and appetizing with a boost of the purple color?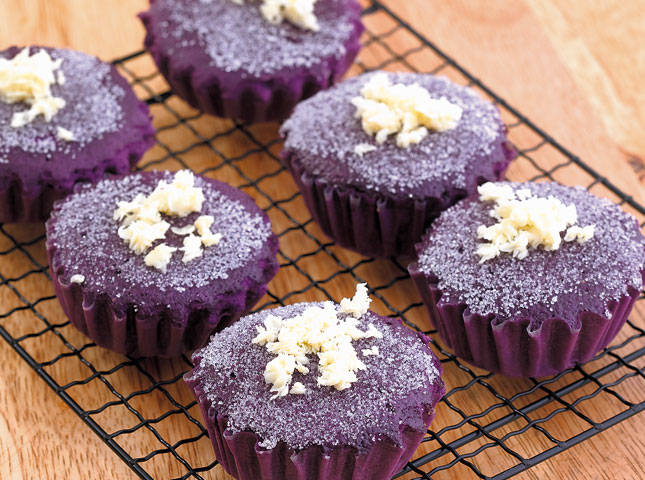 Mini Ube Mamon
Posted in:
Recipe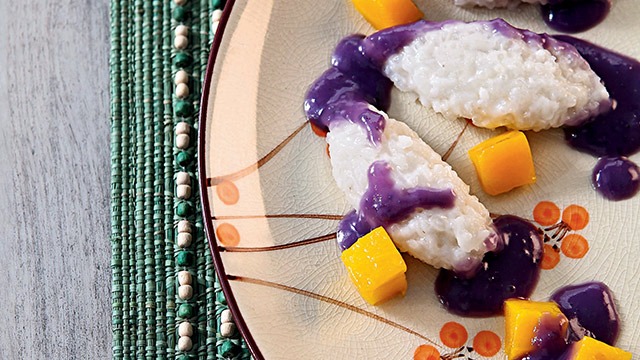 3 Sticky Rice with Ube-Coconut Sauce
Sticky rice is usually paired with mangoes. It's undoubtedly delicious! There's no need to change anything at all. However, all this recipe is suggesting is that you can give a little room for some experimentation and let the ube have some say in the flavors of your sticky rice dessert. Here, the ube is made into a thick sauce that you can add as much or as little as you like. The mangoes are still there to give you the classic flavor duo but the ube is also there to give some earthy flavor to an otherwise normal dessert.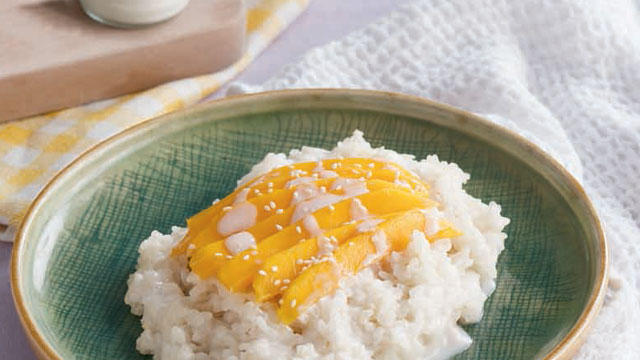 Sticky Rice with Mangoes Recipe
Posted in:
Recipe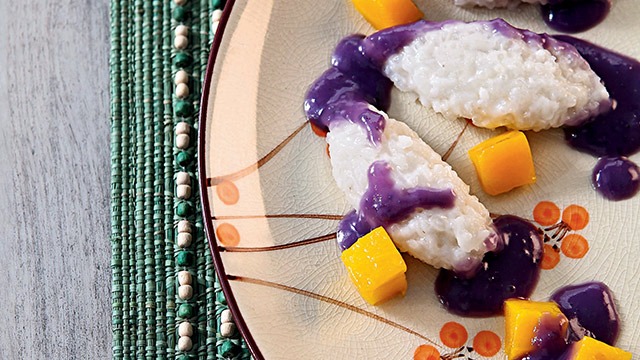 Sticky Rice in Ube-Coconut Sauce Recipe
Posted in:
Recipe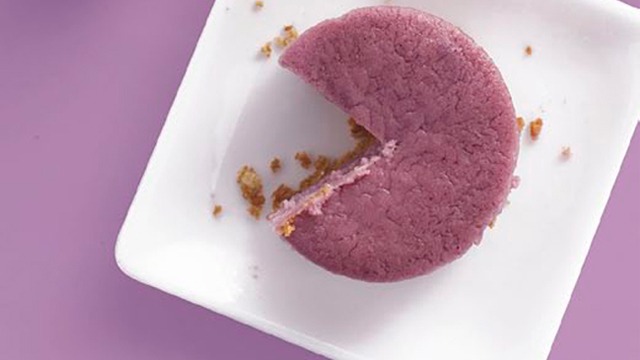 4 Mini Ube Cheesecake Recipe 
You may have already made the no-bake version of this cheesecake but why not try this mini version, too? This is the more classic cheesecake made better with the introduction of ube halaya. Ube and cheese, after all, is a great flavor combination, and with an entire bottle of halaya stirred into the cheesecake, you know you'll fall in love with this one as much as any other cheesecake.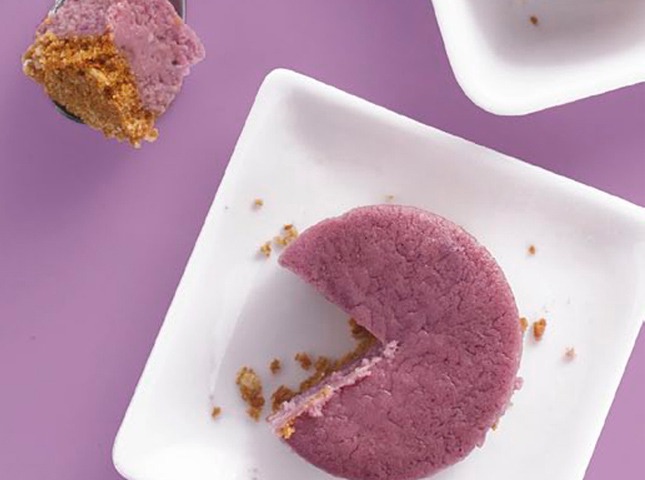 Ube Cheesecake Recipe
Posted in:
Recipe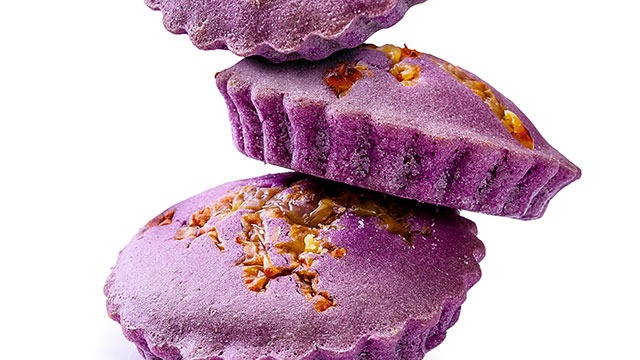 5 Ube Bibingka Recipe 
The bibingka is a classic holiday dessert. So is ube halaya! It should not be that surprising that these two may be combined to become this gorgeous little rice cake. The banana leaf-lined baking pan is essential in creating that signature charred banana flavor that the leaves impart to the cake, but you'll be even more delighted that the ube is a fantastic pairing for the queso de bola cheese that you can use to top each one of these festive cakes.     
ADVERTISEMENT - CONTINUE READING BELOW
Recommended Videos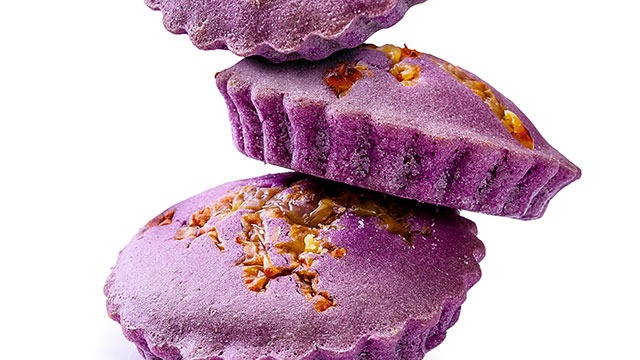 Ube Bibingka Recipe
Posted in:
Recipe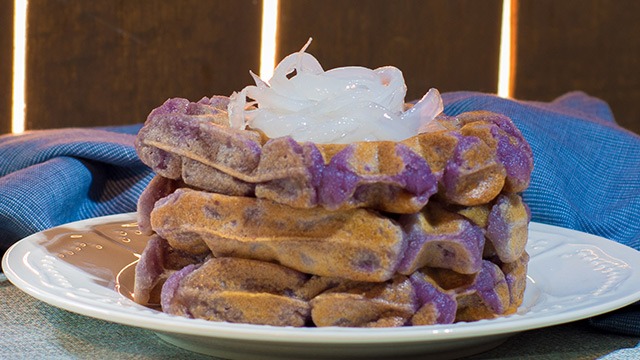 6 Ube-Macapuno Mochi Waffles Recipe 
What makes these waffles so different from any other waffle you will ever make is the fact that instead of all-purpose flour, this waffle batter uses glutinous rice flour. That's right. This is a mochi waffle! Don't worry though. You'll still get the signature pockets where delicious syrup can pool in as well as the crunch that you're looking for in a waffle. Plus, you'll also get some chewiness that is not present in any waffle made with all-purpose wheat flour. 
Best of all, these are ube waffles topped with macapuno! Now that's something to look forward to in the morning!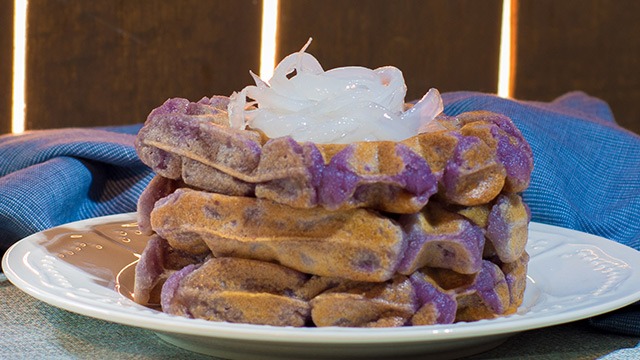 Ube-Macapuno Mochi Waffles Recipe
Posted in:
Recipe
We know how much you love ube so why not give these unique recipes a chance to grow your love for this humble tuber even more. 
ALSO READ: