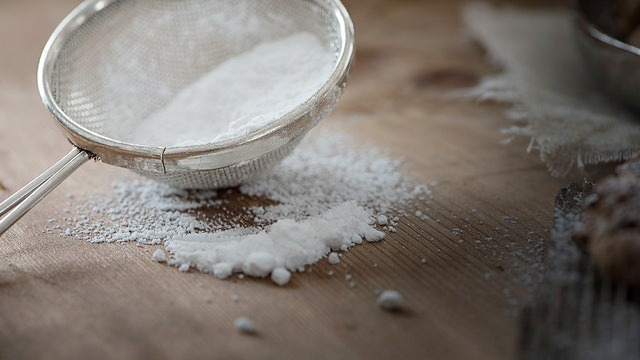 Baked goods, especially desserts, are all about sweetness. If you've ever tried a recipe and fell in love with the flavor but not the tooth-aching level of sweetness, it must have left your heart broken. Thankfully, it's well within your power to tweak the recipe to your desired level of sweetness. Here are a few things to note when you slash the amount of sugar in any dessert recipe.
The most basic thing you can do is simply reduce the sugar by 10-33% of the prescribed measurement in the recipe. This is a safe amount to remove that won't drastically change the look and texture of your dessert. You can safely play around this range without worrying too much about the rest of the recipe.
Once you've made the sugar adjustment, here are a few things to remember:
1 Check for doneness earlier.
When using less sugar, bake as you normally would, but start checking for doneness a few minutes earlier than usual. Due to the reduced sugar, it will most likely cook faster. This method most affects cakes, no-bake goods, and no-yeast bread recipes.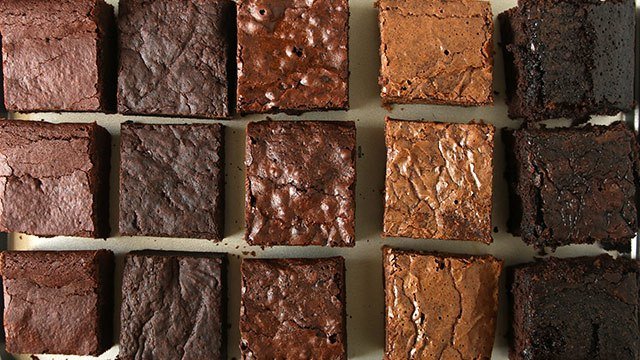 How to Tell If Brownies Are Done Baking
Posted in:
Baking
2 It won't brown as much.
For bread recipes, you won't get a gorgeous tanned crust. Your finished baked good will look paler than usual. Take this into consideration if you want to make a pretty loaf, or when judging whether it has cooked enough.
3 Make thin crunchy cookies.
For crunchy cookies, bake your cookies thin. Sugar makes cookies crunchy, so try to make up for it by rolling out your dough thinly or pressing the dough down flat.
4 Remember that sugar is still a recipe ingredient.
If you want to further reduce the sugar, then it is vital to understand the role of sugar in your goods. Sugar doesn't just sweeten your creations; it also helps lock-in moisture and tenderness. This means that when you cut the amount of sugar, you will also be greatly affecting the texture. Instead of using less or eliminating the sugar altogether, you might want to use a sugar substitute so you can still bake and won't have to worry about it being too sweet.
5 Look for a diabetic-friendly sugar option.
You may use coconut sugar which has a lower glycemic index than cane sugar. This means your blood sugar level won't spike. It's important to note though, that coconut sugar is still a sugar, and too much of it can still affect someone with diabetes. Another thing to keep in mind is that coconut sugar has a distinct coconut taste, tastes less sweet, and makes baked goods drier than originally intended. Even when substituting 1:1 in weight, it will yield a different tasting dessert.
6 Make up for the missing sugar.
If you're reducing more than half the sugar in any recipe, then it's important to make up for the loss of moisture, weight, and flavor.
To add more moisture: Replace one whole egg in the recipe with 2 egg yolks instead. An egg white is actually a drying ingredient.
To add more weight: Add the same amount of flour as the amount of sugar you removed.
ADVERTISEMENT - CONTINUE READING BELOW
Recommended Videos
To add more flavor: Add spices such as cinnamon or nutmeg. These spices smell sweet without actually tasting sweet.
7 Don't tweak that bread recipe!
It's not advisable to reduce the sugar in recipes that contain yeast. Yeast, in order to do its job, feeds on the sugar present in your recipe. Also, be careful when reducing sugar in chocolate recipes as the bitter cocoa might not be to everyone's taste.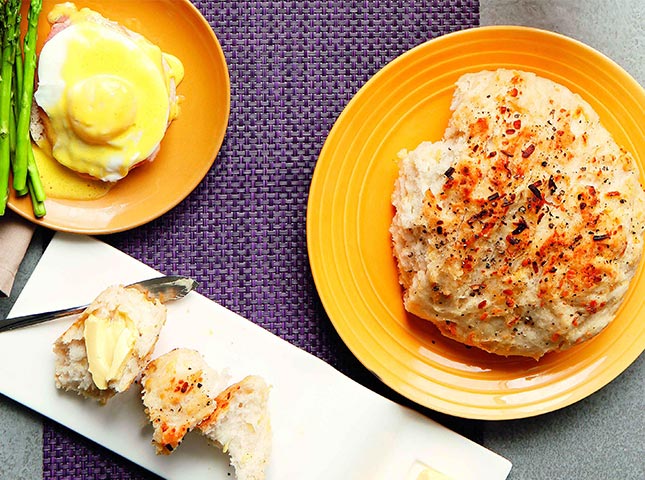 No-Knead Cheese Bread Recipe
Posted in:
Recipe
ALSO READ: