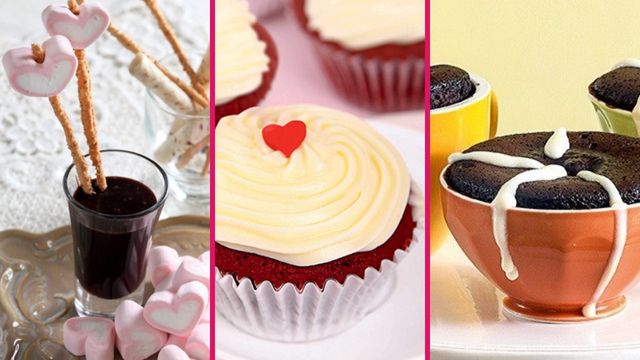 There is something just so intimate and special when you cook or bake for the person you love. Whether it's your spouse, partner, or that person you're just "friends" with *wink wink*, eating something you made yourself – or together – is a great way to create a sweet, romantic moment.
So, if you're looking for recipes that will yield the perfect dessert for two on Valentine's Day, we've got some sweet suggestions for you! Here are dessert recipes specially made for two that your Valentine's will surely love, especially if they're made by you)!
Chocolate Fondue Recipes
The fun thing about putting together a chocolate fondue is that it's highly customizable. You can pair the melted chocolate with your favorite fruits, sweets, and even pastries! Just make sure to melt the chocolate properly to make a smooth chocolate sauce, and you can mix and match treats to dip to your heart's content.
1 Apples and Marshmallows in Wine Chocolate Fondue Recipe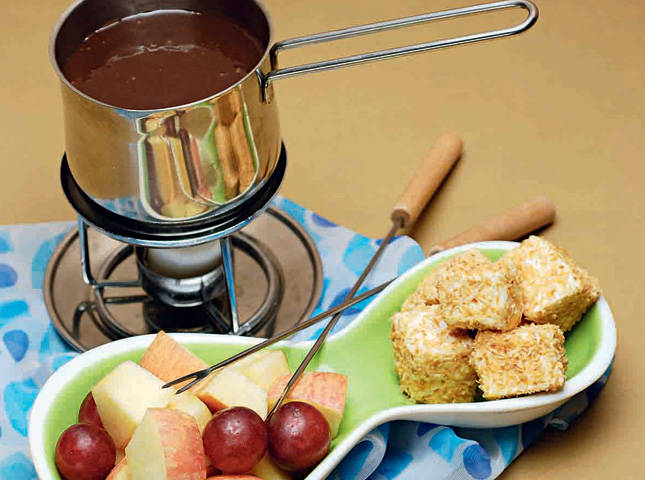 Here's an easy yet elegant way to fancy up your Valentine's date: dip apples and marshmallows in red wine chocolate fondue! This recipe pairs apples and marshmallows with a sultry chocolate sauce that's infused with a bit of red wine. Don't worry; the alcohol in the wine will dissolve when you add it to the hot chocolate, so you definitely won't get drunk with the little bit that's added to this dessert.
2 Fruits and Cake with Chocolate Dipping Sauce Recipe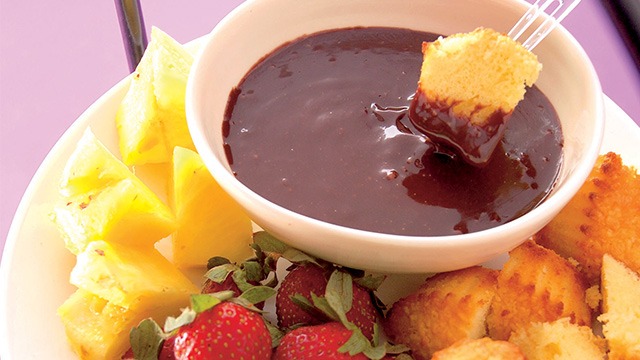 Got leftover cake? Pair it with your favorite fruits and dip them all in chocolate! This fruits and cake with chocolate dipping sauce recipe is easy to put together as all you need to do is slice up fruits. If you've got the time to nip to your local bakery to get mamon, coconut macaroons, and your favorite butter cake, you're all set.
3 No-Bake Cocoa Orange Dip Recipe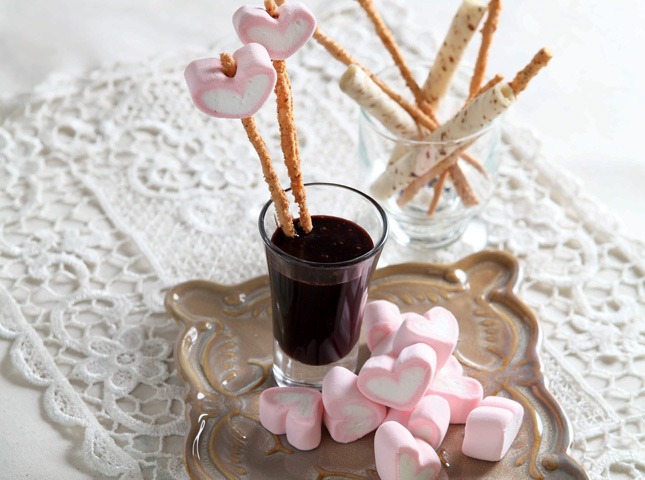 The treats are not the only things you can change when you're making fondue! You can also make this no-bake cocoa orange dip if you want to add a citrusy twist to your chocolate dip. This will go well with other fruits, marshmallows, and cake, too!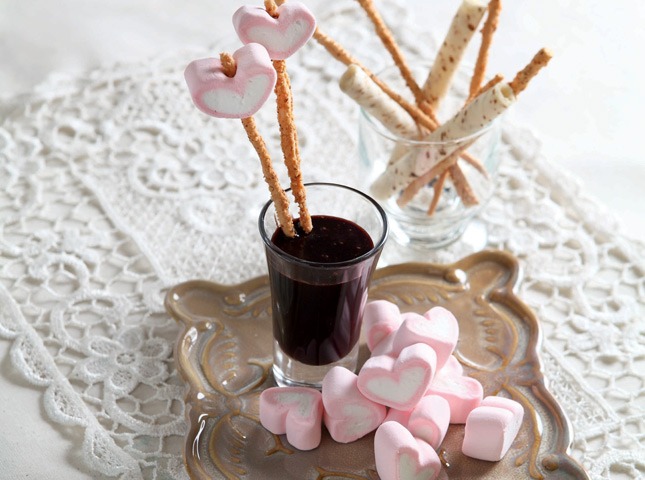 No-Bake Cocoa Orange Dip Recipe
Posted in:
Recipe
Easy Strawberry Cheesecake Recipes
Aside from the fact that strawberries are considered aphrodisiacs, baking (or not baking) strawberry cheesecakes for Valentine's day will certainly win you points with your partner. Not only does it showcase your effort but your date will surely fall in love (with the dessert, at least) when they take a bite.
4 No-Bake Strawberry Cheesecake Recipe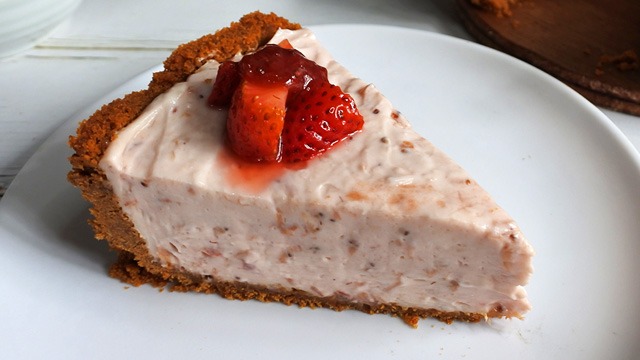 This no-bake strawberry cheesecake recipe uses freshly-made strawberry puree… and that's about the most fuss you'll make when you make this recipe! The cheesecake is infused with the puree which gives it a refreshing strawberry flavor, and any leftover puree can be used to decorate the cake.
5 No-Bake Strawberry Gelatin Cheesecake Recipe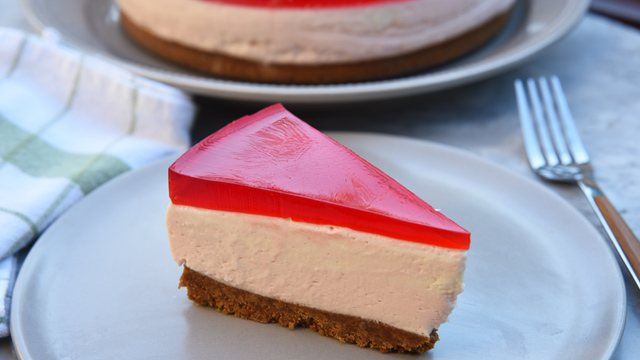 If you don't have time to make strawberry puree or can't source fresh strawberries, don't worry! You can still make a gorgeous strawberry cheesecake by adding the strawberry component in gelatin form. This no-bake strawberry gelatin cheesecake recipe features a distinct strawberry jelly layer on top that will add texture to each bite.
ADVERTISEMENT - CONTINUE READING BELOW
Recommended Videos
Red Velvet Cupcake Recipes
It's hard not to think of red during Valentine's season. So of course, red velvet cakes will make this list! These red velvet cupcake ideas are great gift options, especially for couples who might have to celebrate Valentine's apart. These recipes yield 24 cupcakes each, so you might want to divide the recipe in half or by four if you want smaller batches.
6 Red Velvet Cupcake Trifles Recipe with Cream Cheese Frosting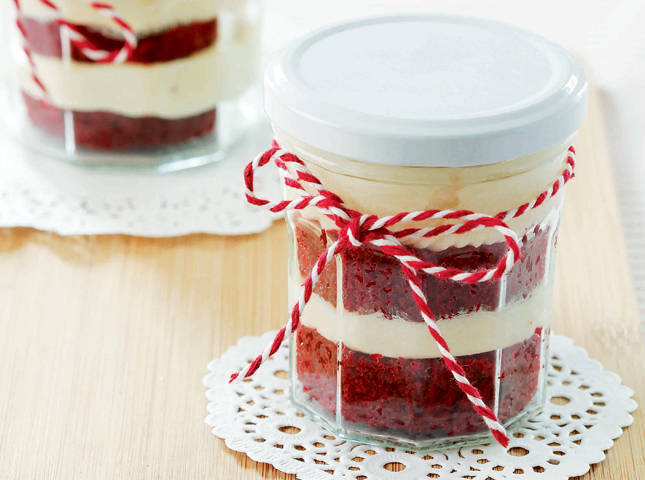 This red velvet cupcake trifles with cream cheese frosting recipe is perfect for your Valentine's date and for sharing with your friends and family, too! Plus, they're best served in tiny glass jars that will showcase the layers, which will make the prettiest and yummiest Valentine's gifts.
7 Red Velvet Cupcakes Recipe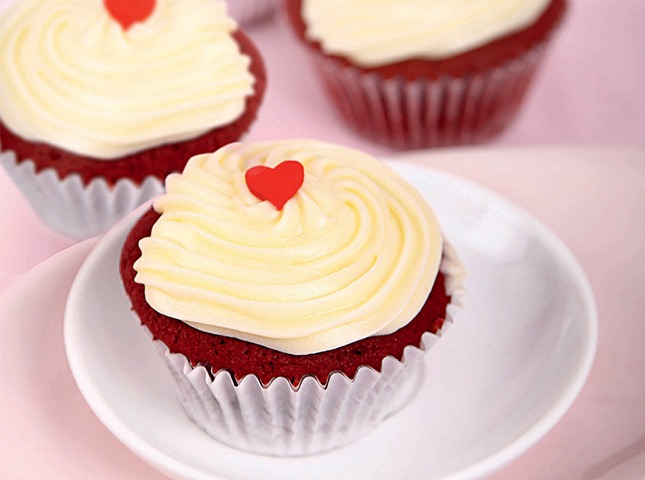 Cupcakes are just cakes baked in smaller cups – hence the name! And what could be more intimate than these cute red velvet cupcakes topped with cream cheese frosting? It's a good thing they bake by the dozen because you and your Valentine will definitely want seconds… maybe even thirds.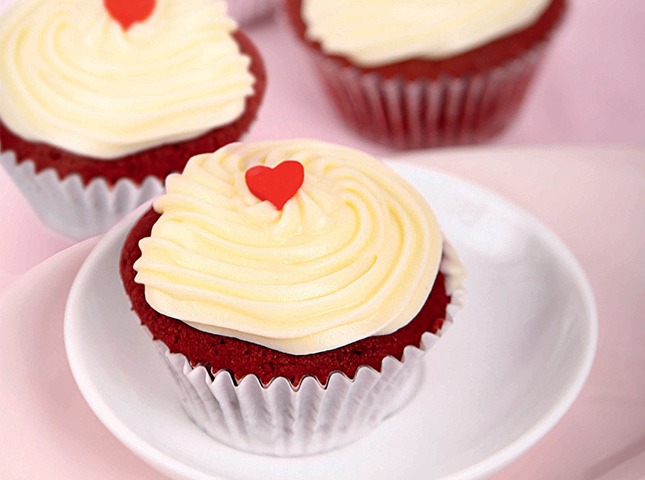 Red Velvet Cupcakes Recipe
Posted in:
Recipe
Crepe Recipes
Crepes are easy to make. They're essentially the non-rising, less flavored cousins of pancakes. What makes these almost paper-like desserts so great is that their neutral flavor goes well with a wide variety of flavors, fillings, and toppings!
8 Crepe Cake Recipe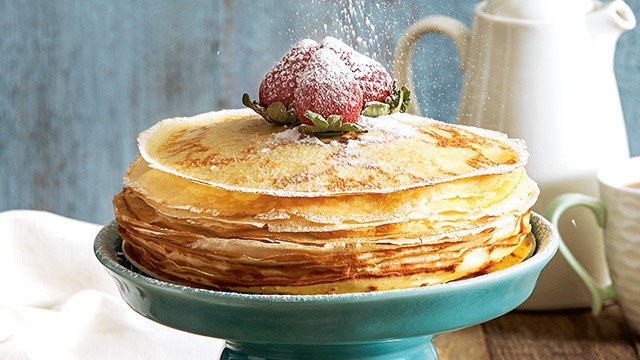 It's crepe, but it's cake! Making all the crepes and stacking the layers with vanilla pastry cream is truly a labor of love that your Valentine will appreciate. While you can serve this crepe cake with just the pastry cream, you can also add chocolate chips, nuts, dried fruit, or sliced fresh fruits in the layers to make it extra indulgent.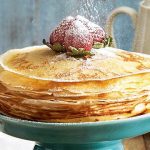 Crepe Cake Recipe
Posted in:
Recipe
9 Jam-Filled Vanilla Crepes Recipe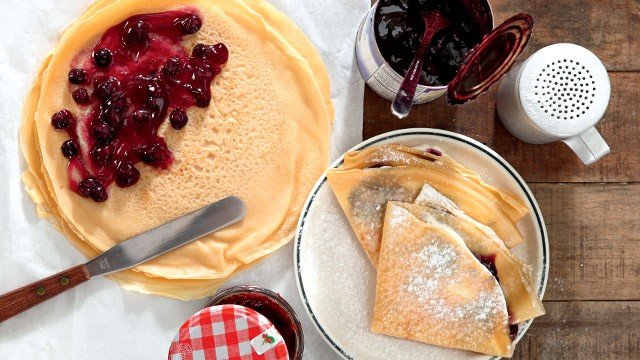 Simplicity is beauty. These jam-filled vanilla crepes are not only delicious; they are so easy to assemble! You can use different jams or preserves to fill the crepes, or you can even use your favorite nut butter or chocolate spread.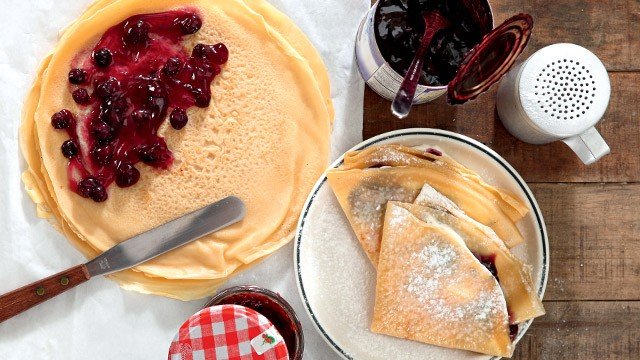 Jam-Filled Vanilla Crepes Recipe
Posted in:
Recipe
Chocolate Cakes
We saved the best for last: these chocolate cake recipes are sure to satisfy your date's sweet tooth! Valentine's Day and chocolates go hand in hand, but making the extra effort to bake (or steam) chocolate cakes is a love language that will make any romantic swoon.
10 Microwave Molten Chocolate Cake Recipe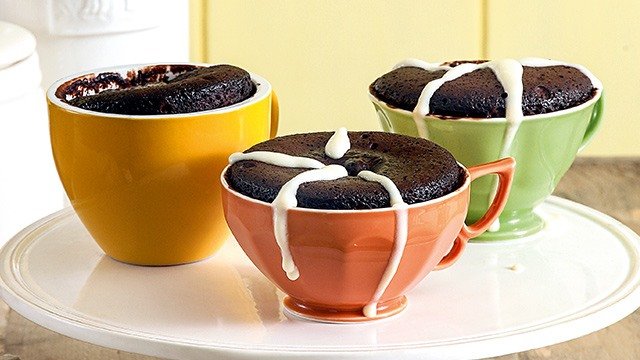 If you don't have the time to make an elaborate dessert spread, you'll love this microwave molten chocolate cake recipe. It takes 15 minutes to make… but you'll remember it for a longer time than that!
11 Chocolate Lava Cake Recipe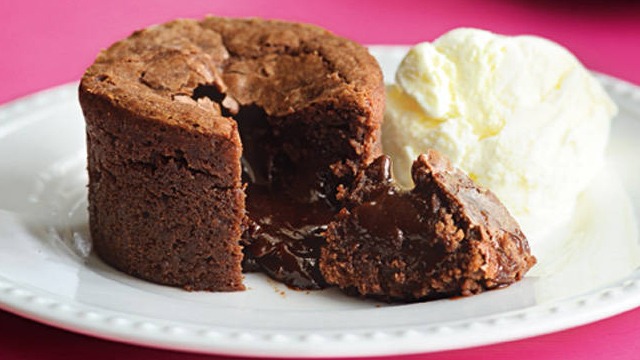 There's one thing that love and baking chocolate lava cakes have in common: timing is key! You'll want to preheat your oven to a higher temperature than normal (This is important!) so that the chocolate lava cake can bake fast. This ensures that the sides are set while the center stays gooey. Pair this chocolate lava cake recipe with vanilla ice cream or make it a double-chocolate dessert with your favorite chocolate ice cream.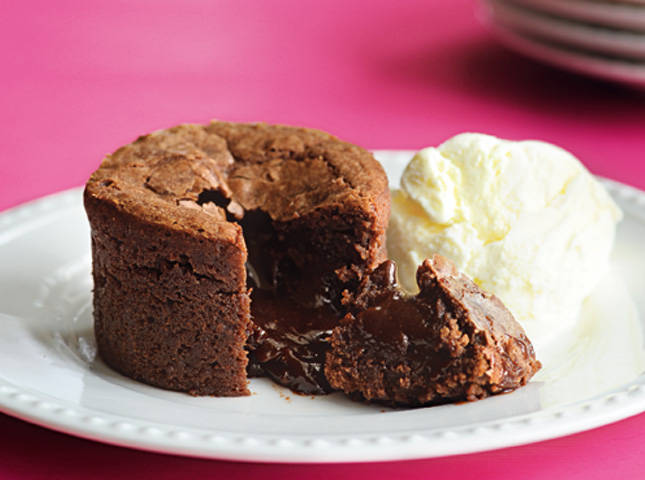 Chocolate Lava Cake
Posted in:
Recipe
12 Steamed Chocolate Cake Recipe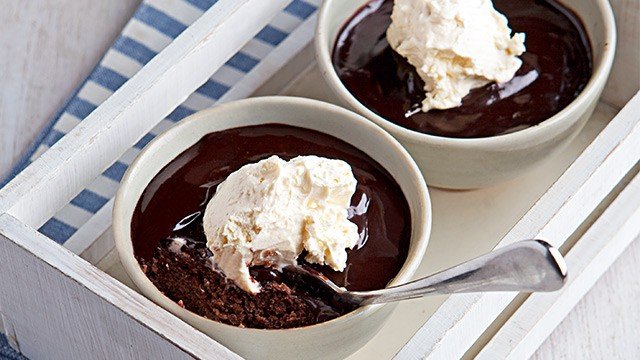 Did you know you can steam chocolate cake? Don't stress about not having an oven to bake with on Valentine's because we've got you! You can use your best heatproof bowls or mugs for this steamed chocolate cake recipe and you're halfway there with presentation!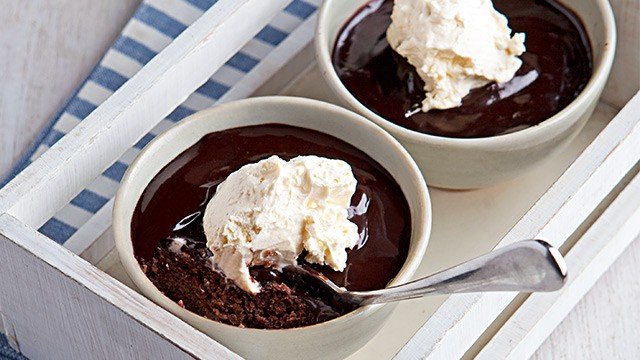 Steamed Chocolate Cake Recipe
Posted in:
Recipe
We don't blame you for suddenly feeling romantic with all of these suggestions! Which of these desserts are you going to make for Valentine's? Let us know in the comments!
***