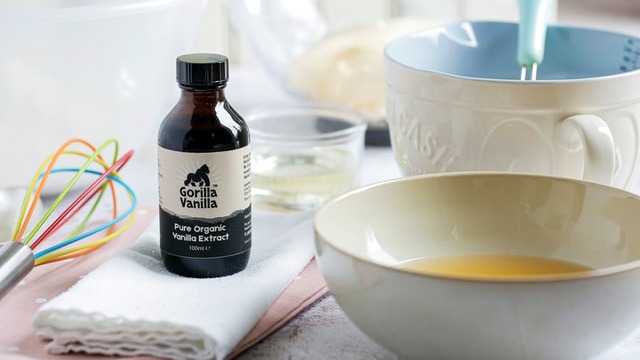 If you have ever tasted real vanilla from a vanilla pod, you will know it when a baker doesn't use this in their baked goods. The taste is quite different. It's warmer, rounder in flavor, and more distinct. It's these differences in flavor that make using real vanilla more expensive. However, real vanilla beans are expensive, especially since it's commonly a one-time-use-only ingredient.   
READ THESE: MORE ARTICLES ON BAKING WITH VANILLA
Why are vanilla beans so expensive?
It's more than just the higher demand for the real thing: vanilla orchids are incredibly hard to grow. Plus, it takes months for the vanilla orchid to produce its pods and even more months for the pods to be cured to become useable as the vanilla beans you use for your baking needs.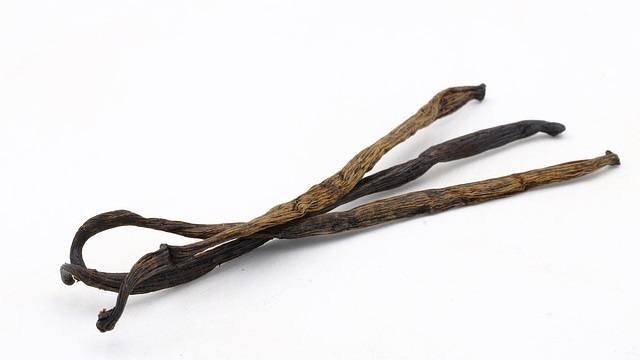 Extracts, therefore, are a great way to make your vanilla beans last longer. Vanilla extract is made from steeping the fermented and cured vanilla beans or the bean pods of the vanilla orchid in alcohol. Vodka is commonly used to extract the flavor from vanilla beans since it's more a clean flavor than gin or even rum which can affect the flavor of the vanilla extract you're making.
You can actually make your own vanilla extract by steeping used vanilla pods in vodka for about 3 to 4 months up to a year. You'll know the vanilla is ready to use when the alcohol has begun to take on the dark amber-brown color of the vanilla beans and its aroma has infused the alcohol. 
What is the difference between vanilla extract and vanilla flavoring?
If you can't afford vanilla beans, vanilla bean paste, or pure vanilla extract, there are any number of affordable vanilla flavorings you can use. These are made from different ingredients that mimic the vanilla flavor. These are called vanilla flavorings or imitation vanilla flavor.
These flavorings may or may not contain natural vanilla extract but commonly it's made from vanillin, which can partially be made from the vanilla pods. The flavor is there, but it's not quite the same. That's why, despite the high demand for the taste of real vanilla, vanilla flavoring is still a great substitute for the real thing. It will still make your cakes and cookies smell and taste delicious.
ALSO READ:
***
Thinking about what to cook next? Join our Facebook group, Yummy Pinoy Cooking Club, to get more recipe ideas, share your own dishes, and find out what the rest of the community are making and eating!
Got your own version of the classic dishes? Pa-share naman! Get your recipe published on Yummy.ph by submitting your recipe here!
ADVERTISEMENT - CONTINUE READING BELOW
Recommended Videos