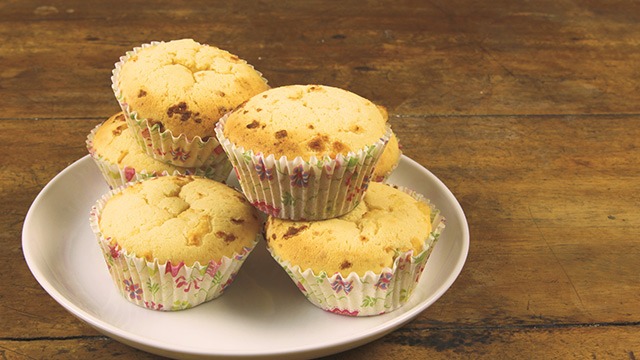 Cheese cupcakes are a Filipino childhood favorite that mixes sweet and salty flavors in one delightful snack.
1 1/2 cups all-purpose flour
1/2 tablespoon baking powder
1 teaspoon vanilla extract
1 cup grated cheddar cheese, divided
1 Preheat oven to 350°F. Line a 12-cup muffin tin with cupcake liners.
2 Combine all-purpose flour, baking powder, and salt in a large bowl. Stir well; set aside.
3 In a separate bowl, cream butter and sugar together on medium speed.Mix until batter is pale yellow, about 3 to 5 minutes. Add eggs, vanilla extract, and condensed milk; mix.
4 Bring mixer speed to low then add the flour mixture gradually. Add 3/4 cup grated cheese and mix until well-combined.
5 Scoop batter onto prepared muffin tin and top each cupcake with 1 to 2 teaspoons grated cheese.
6 Bake for 25 to 30 minutes or until a toothpick inserted in the center of the cupcake comes out clean. Let cool completely on a wire rack before serving.