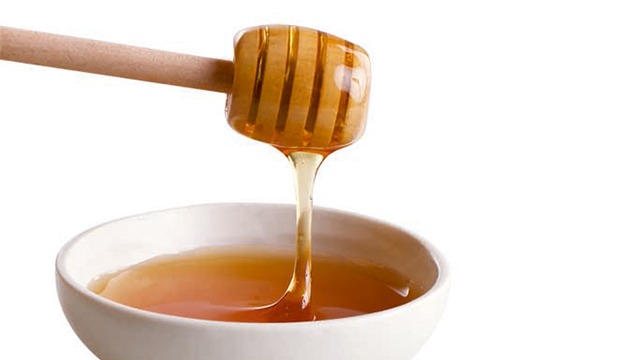 Honey is a popular cooking and baking favorite not only because it is a natural sweetener and healthier substitute for white sugar, but because it imparts an earthy, nutty, and caramelized flavor in your kitchen creations!
Honey behaves quite differently from sugar when exposed to heat, so here are three tips in using it as a substitute in the kitchen.
1 Cut down on the honey.
Honey is much sweeter than sugar, so when substituting honey for sugar, use around 1/3 of the amount of sugar called for. For example, if your recipe calls for 1 cup of sugar, use 1/3 cup of honey.
2 Bake it low and slow.
The same goes for anything cooked over the stovetop: honey burns easily, so if you are baking a cake, toasting honey-coated nuts over the stovetop, or grilling chicken wings, do it over low to medium heat. Anything that goes in the oven must be reduced by at least 25 degrees F.
3 Reduce the amount of liquids in your recipe.
Honey may be ooey and gooey, but will change the consistency and chemistry of your baked goodies if you don't take out a little liquid in it's place. Remember to reduce your liquids by at least 20%, especially in baking cakes.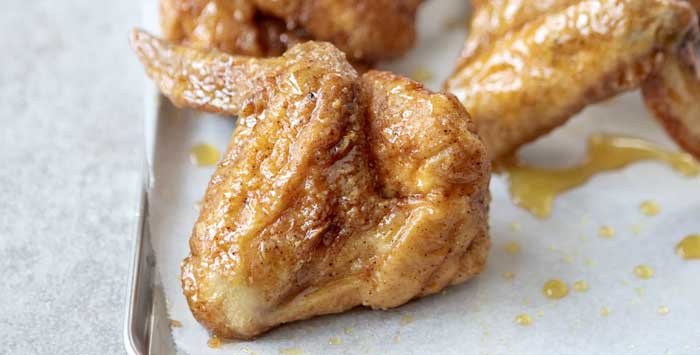 Sticky Honey-Orange Chicken Wings Recipe
Posted in:
Recipe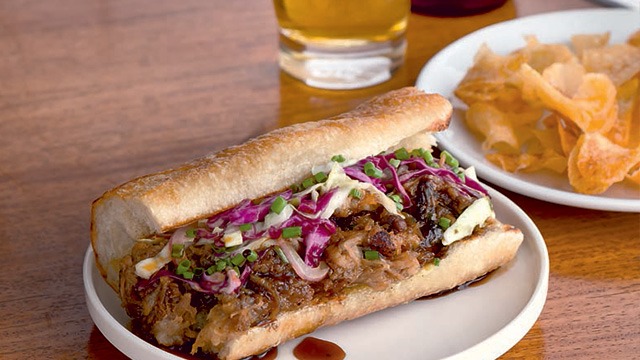 Honey Balsamic Pulled Pork Sandwich
Posted in:
Recipe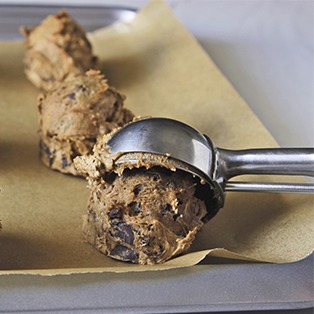 WATCH: 6 Baking Hacks You Need to Know
Posted in:
Baking