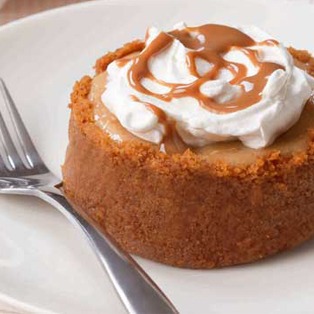 With an easy no-bake recipe, you will not need to worry about cracked surfaces, oven spills, or water baths.
Flavored with matcha powder and white chocolate, this cheesecake is the next no-bake recipe you should try. If you want an extra crunchy crust, you can opt to pre-bake your graham cracker crust by popping it into the oven for 8 minutes.
WHITE CHOCOLATE GREEN TEA CHEESECAKE
Serves 6-8

2 cups graham cracker crumbs
4 tablespoons melted butter
2 tablespoons sugar
1 (227-gram) block softened cream cheese
1 tablespoon unsweetened matcha powder
1 cup all-purpose cream
100 grams white chocolate
2 tablespoons unflavored gelatin
1/4 cup hot water
Chocolate shavings and matcha powder, for garnish
1 Mix together graham cracker crumbs, melted butter, and sugar in a bowl.
2 Press into the bottom of a 9-inch tart pan. Chill until ready to use.
3 Use a hand mixer to beat together softened cream cheese, matcha powder, and all-purpose cream.
4 Microwave white chocolate in 15-second bursts until melted. Beat into cream cheese.
5 Dissolve unflavored gelatin in hot water. Add to the mixture and beat until well combined. Pour over prepared crust and chill for 3 hours or overnight. Garnish with chocolate shavings and dust matcha powder on top before serving.
ALSO READ:
5 Things You Need to Know to Make the Perfect Cheesecake
CLICK HERE for more CHEESECAKE RECIPES