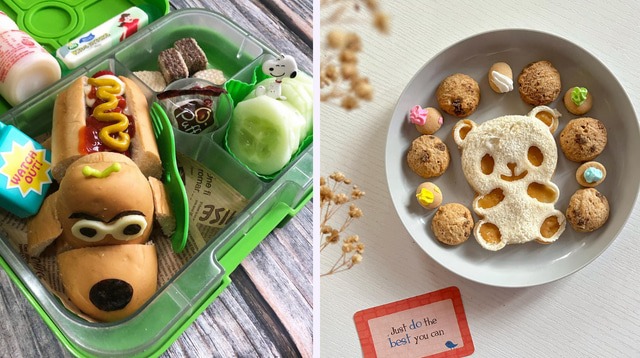 Products recommended on our website are independently selected by editors. If you buy something through our links, Summit may earn an affiliate commission at no extra cost to you.
The return of F2F classes has put given parents the same question: Paano nga ba ulit magbaon?
For some, it may be the first time to prepare baon for kids to bring to school. For others, there's a bit of "How did I use to do this every day?" after eating at home for two school years.
It's no wonder photos of cute and 'aesthetic' snack and lunch boxes surfaced in social media since school started. Even parents may wish they were still students unboxing such creative baon.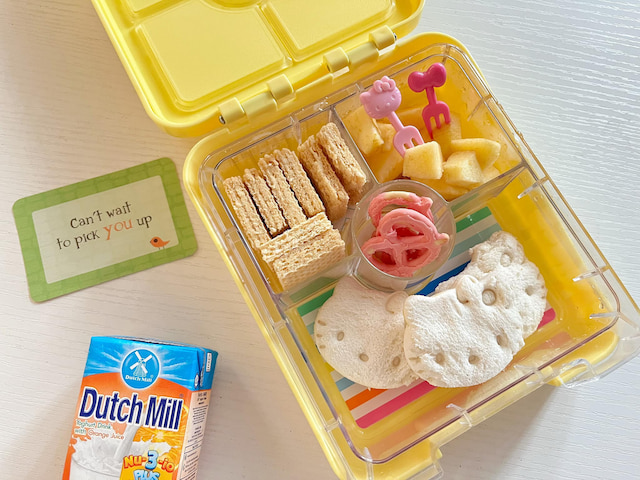 Moms in the Smart Parenting Village, a community of 87,300 parents as of this writing, started sharing their creative bento:
Lea Manille Tee-Ching has been creating bento baon for more than eight years. Her main reason for starting to make bento was because of her daughter's food preferences. "My first born daughter is so pihikan with food, I had to think of other ways so she can enjoy variety of food," Lea said.
Making and preparing bento has been effective for her "pihikan" daughter, so she continued doing so.
"Kapag masipag gumawa ng magandang baon ang mga nanay, sisipagin din kumain at mag-aral ang mga bata," Lea said in her post in Smart Parenting Village.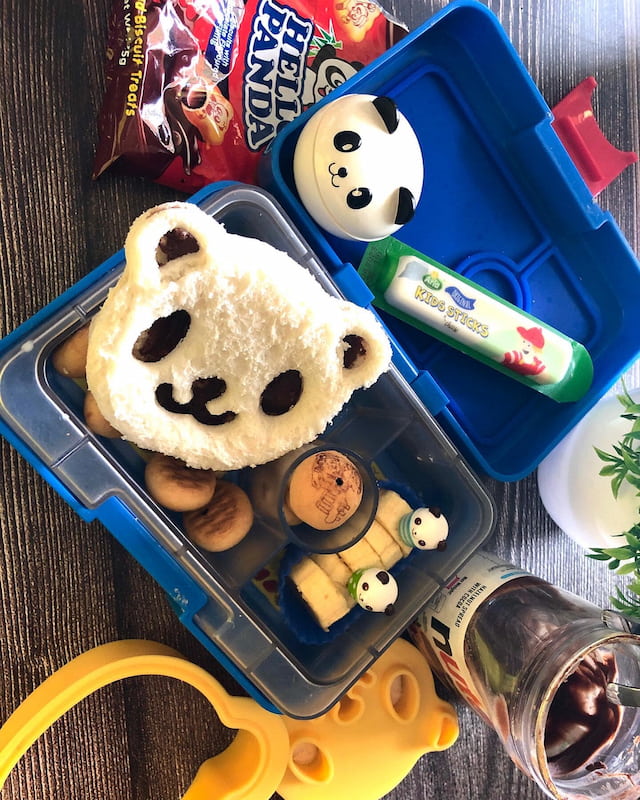 Angel Caronongan Enero, the Mommy behind MrsEnerodiaries with 10,000 Facebook followers also shared her own #inBentos.
All snack and lunch boxes come with special messages for the child: "Just do the best you can," "You can do it!", "Can't wait to pick you up!". Meal times are not only for filling the tummy, but also filling the heart with sweet reminders from mommy.
Angel makes sure that even if some classes are still online, her child's snack times are as creative as his bento baon.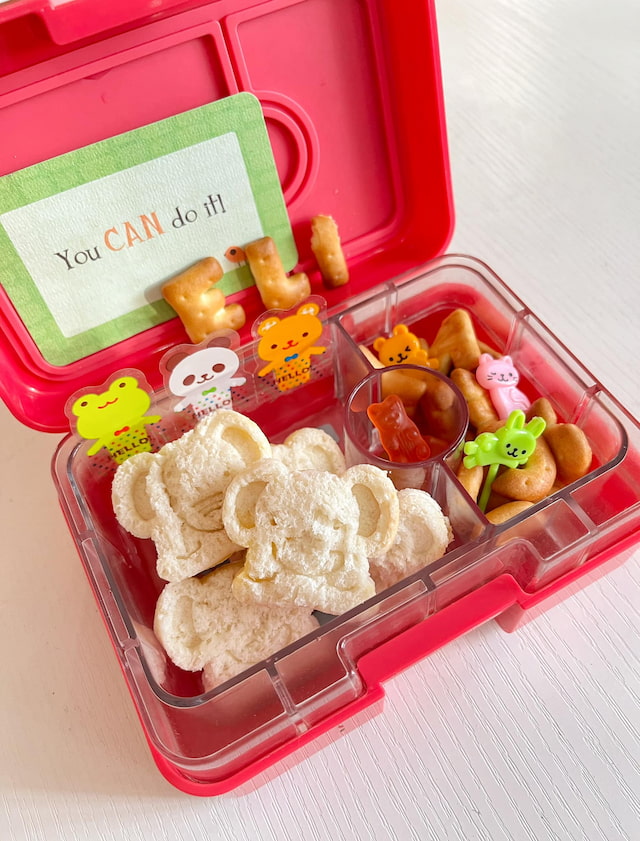 How To Make Healthy (and Cute) Baon
Seeing the creative bento boxes from other moms may make some parents think, "Wow, I could never do that!" It's quite intimidating but at the same time, we wonder how it is done.
Lea and Angel Enero shared their easy-peasy tips for anyone who wants to prepare fun, healthy and cute baon:
1 Convert time spent to time invested.
Most bento boxes look like they've been prepared for hours and many moms feel they don't have that luxury. Lea shared that her time spent in making bento baon is therapeutic for her. She usually spends 30-45 minutes for rice bentos, 15-20mins for non-rice bentos.
She uses this time as her time of collecting herself away from the chaos of other chores. Lea also treats her time spent as an investment, with her children's "Mommy, I love my baon today" as her ROI.
ADVERTISEMENT - CONTINUE READING BELOW
Recommended Videos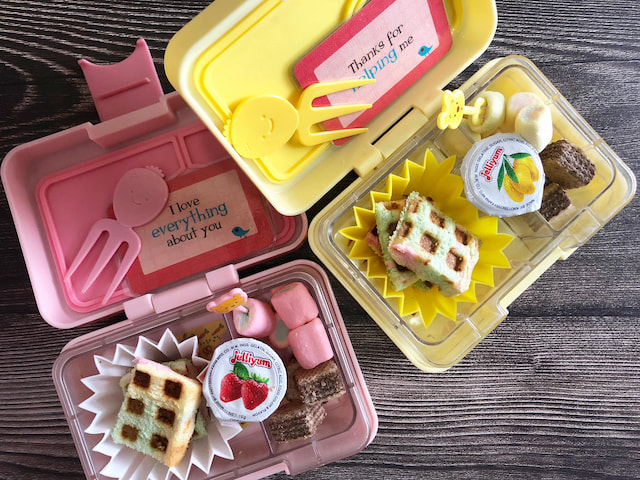 2 Mix and match food.
Both Lea and Angel prove this tip to be 100% effective – not only for aesthetic purposes, but also for health and nourishment.
Mix and match the kids' favorite sweets and snacks with fruits and vegetables. It doesn't have to be "zero sweets." Instead as a way of adding variety to the bento, a little amount of the kid's favorite biscuit is a good option.
This will come as a surprise to the child and make them happy during meal time. This will also lessen the burden of buying expensive options. As a balance, make sure to incorporate healthy fruits, vegetables and drinks.
This will also make each baon exciting for the kids, "What do I have for today?", instead of "Ito ulit ang baon ko?"
3 Use bento prep materials.
At first glance, bento baon appear fancy. Sometimes we wonder where those foods come from, but most of the time, these are common store-bought goods creatively designed by parents.
Angel shared, "Bento picks and bento cutters/molders are your bento bestfriends." Because they make all the difference. They can turn a simple slice of loaf bread into a zoo animal. They can make a piece of cucumber exciting.
Check Bento One Stop Shop or Brightbrands for materials.
4 Research, research, research.
To get more creative ideas, Lea encourage moms to continuously research for bento recipes, tips, materials, etc. She said that she also gets inspirations from other bento mommies. And even if it's not bento, continuously researching for healthier options for our kid's food is always part of our "mommy assignment".
5 Have fun.
At the end of the day, the true success of baon, bento or not, is whether your child ate it and got all his needed nourishment for the day, and if they had fun while unboxing and eating their baon.
Angel added that bento making should be fun for both moms and kids. "It may look fancy because it is organized, but it doesn't have to be complicated."
The preparation itself can be a fun, bonding moment between the mom and the kid; for example you can talk about your child's favorite and least favorite food. The whole process of planning, preparing, eating and wrapping up the baon should be fun for both mom and kid.
Visit Lea's Facebook page Bento of Lea and Leila and Angel's Mrs. Enero Diaries for more baon ideas.
Links are updated regularly and as much as possible, but note that products can run out of stock, discounts can expire, and listed prices can change without prior notice. 
This story originally appeared on Smart Parenting. Minor edits have been made by Yummy.ph editors.
Here are more baon and meal prepping tips: