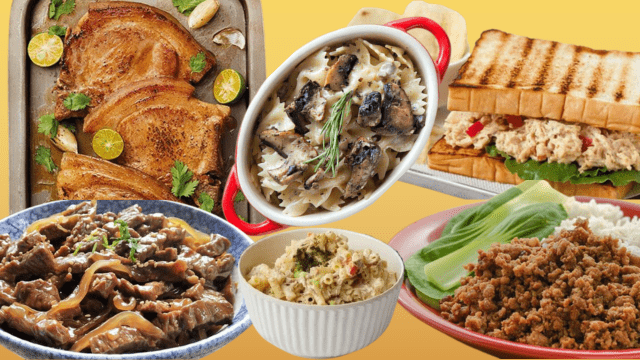 Meal prepping is no joke – you've got to consider how many days you'll be prepping for, schedule a big grocery run, and set aside time to do the actual meal prepping. While it sounds like a lot of work up front, it actually makes it so that you have less work to do during weekdays – at least, when it comes to cooking your own meals. And not only that: by making your own baon, you're in control of how much you're spending on food, as well as what and how much you're eating. It's an efficient way to consume mindful, hearty meals, and that's why we've put together a list of recipes that are perfect for meal prepping: they're delicious, hearty, easy to make, and they keep well enough in the refrigerator to be made ahead of time.
Chicken Ulam Recipes
Chicken is not only a great source of protein; it also doesn't take hours to cook as it's tender as soon as it's cooked, and it marries with different flavors so well. Pair these chicken ulam recipes with rice and a vegetable ulam, and you'll have a hearty and well-balanced meal on the go.
1 Black Pepper Chicken Recipe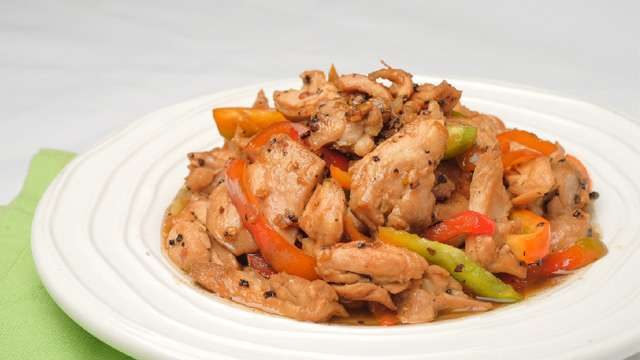 Pork Ulam Recipes
These pork ulam recipes have a secret: they cook fast because they all use smaller cuts of pork! Not only do you save time by not needing to boil them for so long to get them tender; the small cuts make it easy to make big batches of these delicious and filling dishes.
6 Kapampangan-Style Pork Asado Recipe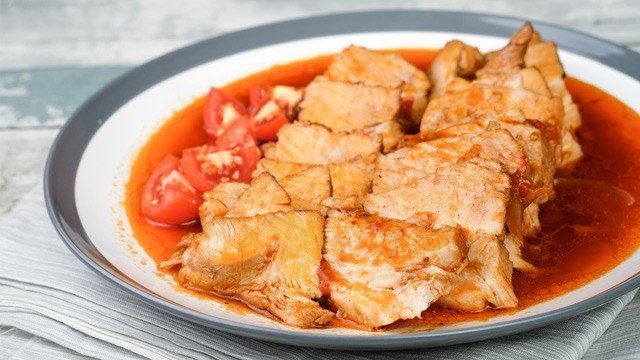 Beef Ulam Recipes
These beef ulam recipes need a little more prep than the rest, but trust us when we say it's totally worth it! Plus, these recipes will allow you to cook more than one dish at the same time: you can cook any of the other quick-cooking recipes while you're marinating the tapa or waiting for the stew to cook. It makes your time in the kitchen that much more efficient!
11 Beef Teriyaki Recipe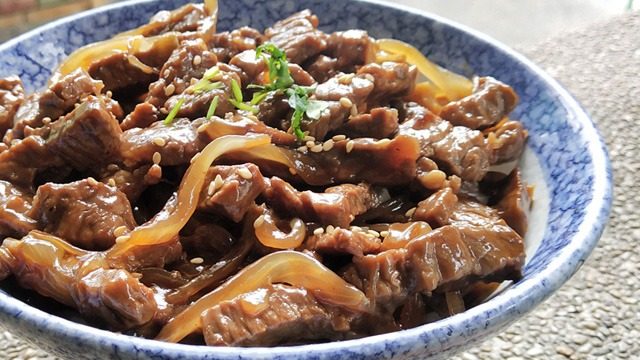 14 Beef Salpicao Recipe With Liquid Seasoning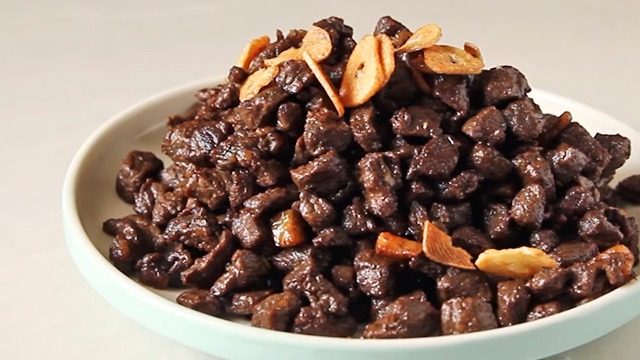 Pasta Recipes
Pasta dishes are great for baon: they've got carbs, protein, and veggies all in one dish! These easy pasta recipes do not only have meat and veggies; they're also very customizable, easy to make, and keep well when stored properly.
ADVERTISEMENT - CONTINUE READING BELOW
Recommended Videos
16 One-Pan Tomato And Garlic Pasta Recipe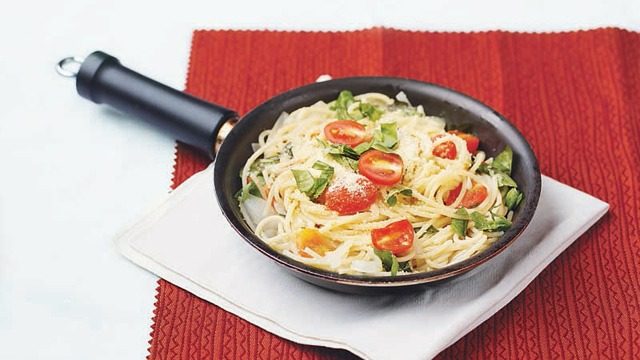 17 Fusilli With Grilled Chicken And Broccoli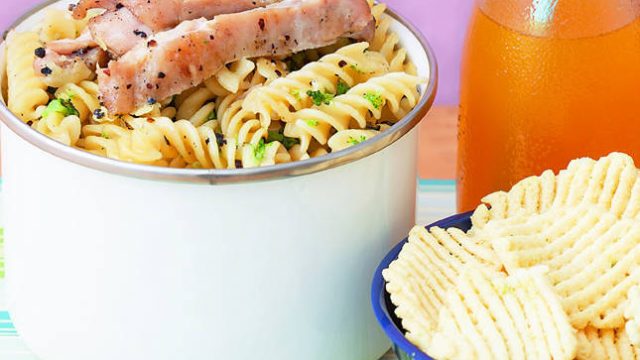 Fried Rice Recipes
You can always pair ulam with rice, but when you've got a lot of leftovers or you know you won't have too much time to eat, preparing fried rice meals with a lot of fillings is a great way to save time. A single spoonful can have rice, meat, and veggies, and you'll end up feeling satisfied and energized with these compact meals.
21 Barbecue Chicken Fried Rice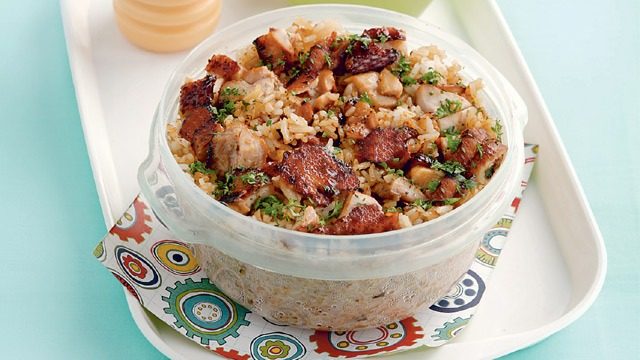 Sandwich Recipes
Sandwiches can be assembled ahead of time, but if you want to enjoy a fresher taste, you can opt to make the fillings in advance and assemble just before you head out. This way, you can enjoy a warm, crispy toast with your fresh veggies and choice of filling instead of having a soggy, reheated sandwich on your break.
26 Roast Chicken Salad Sandwich Recipe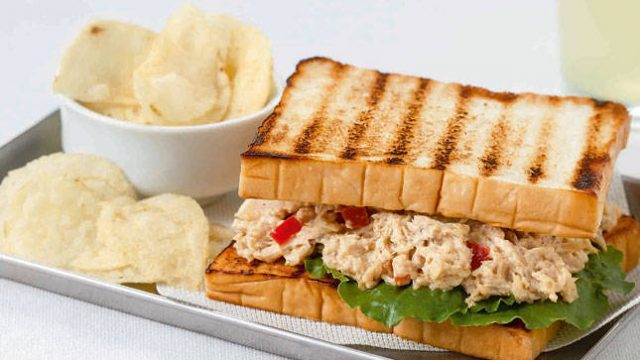 30 Whole Wheat Chicken Club Sandwiches Recipe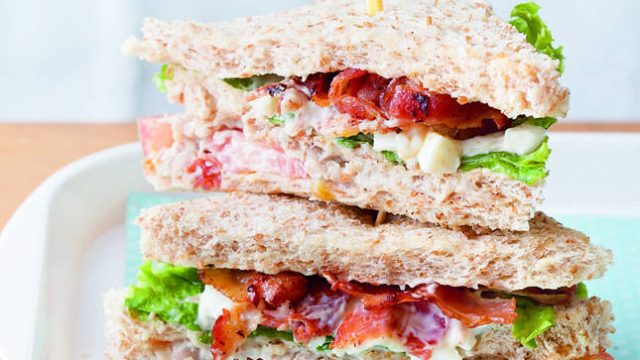 Hearty Salad Recipes
Salads are considerably lighter on your belly, but they don't have to leave you feeling hungry even after you've eaten them! Here are some hearty salad recipes that can be made in big batches, keep well in the refrigerator, and travel well, if need be. They're hearty and refreshingly delicious even when consumed cold.
31 Easy Chicken Macaroni Salad Recipe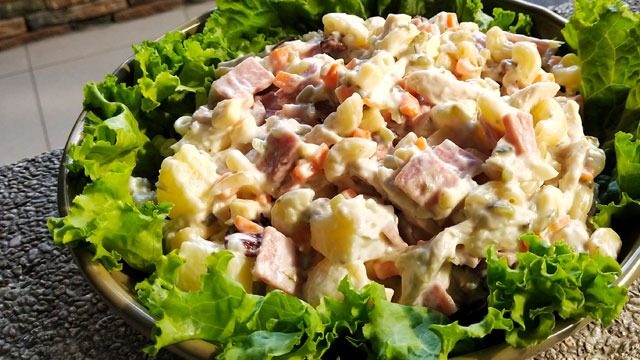 Here are more baon recipe ideas and meal prepping tips: