Soju makes it easy to elevate different kinds of delicious drinks. This clean-tasting and refreshing alcoholic beverage can be mixed with virtually anything — beer, juice, yogurt, and even ice cream! And yes, you can even use it to craft soju versions of bar cocktails such as tequila sunrise, shandy, and Cape Cod.
If you're looking for drinks to amp up your upcoming e-numan with friends or your solo Friday night in, check out these cocktail recipes from Jinro Soju! Each recipe is good for one serving and takes just a couple of minutes to make.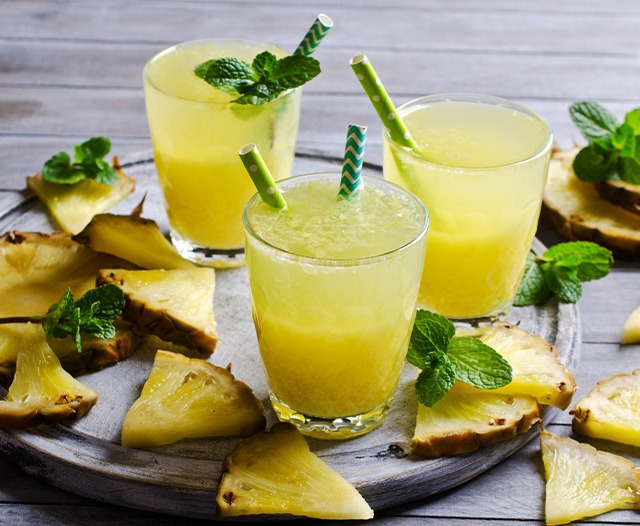 Soju Sunrise Recipe
Even if you're not much of a cocktail aficionado, you've definitely heard of the tequila sunrise. This recipe shakes things up a bit with the combo of Jinro Chamisul Fresh and pineapple juice, instead of the usual tequila and orange juice.
Soju Sunrise Ingredients:
ice
2 ounces Jinro Chamisul Fresh
4 ounces pineapple juice
How to make Soju Sunrise:
1 Fill your glass with ice. Pour Jinro Chamisul Fresh, then pineapple juice.
2 Stir well and enjoy!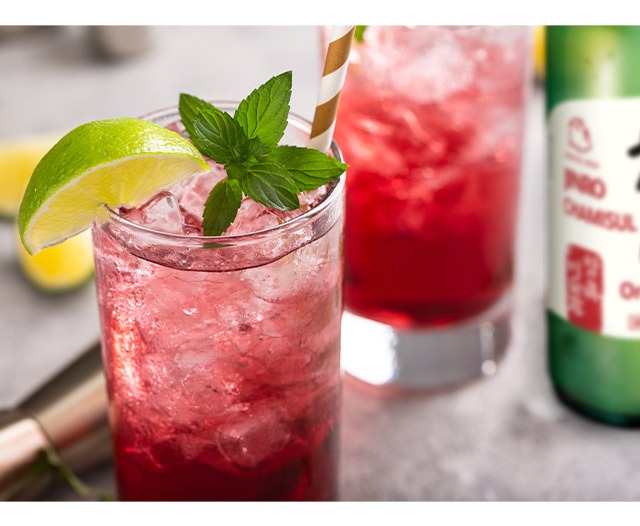 Korean Cape Cod Recipe
Cape Cod or Cape Codder originally pairs up cranberry juice with vodka. This version is no less delicious with the help of Jinro Chamisul Original.
Korean Cape Cod Ingredients:
ice
2 ounces Jinro Chamisul Original
4 ounces cranberry juice
1 lime wedge
How to make Korean Cape Cod:
1 Fill your glass with ice. Pour Jinro Chamisul Original, then cranberry juice.
2 Squeeze a lime wedge into your drink and stir well.
3 Optional: Garnish your glass with an unsqueezed lime wedge.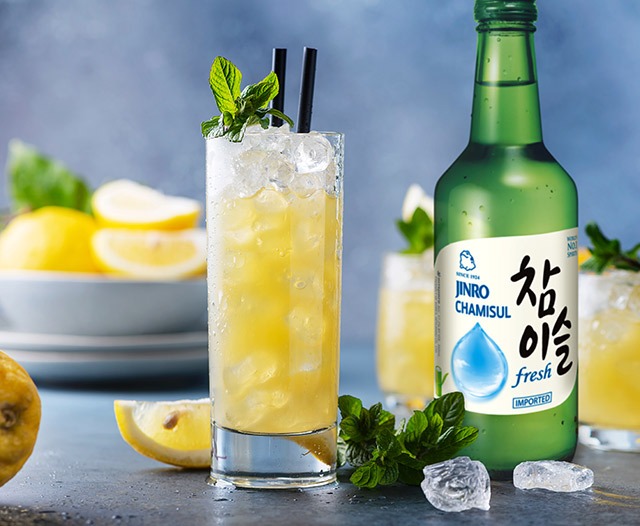 Soju Shandy Recipe
Shandy is a type of drink that mixes beer with either lemon or lime juice, creating a zesty kick. This time, use Jinro Chamisul Fresh as your base instead of beer. You can also try a flavored soju like Jinro Grapefruit for a fruity twist!
Soju Shandy Ingredients:
ice
2 ounces Jinro Grapefruit (or Jinro Chamisul Fresh)
3/4 ounces lemon juice
3/4 ounces simple syrup or 1 tablespoon sugar
How to make Soju Shandy:
1 If using syrup: Fill your glass with ice, then pour Jinro Grapefruit, lemon juice, and syrup.
2 If using table sugar: In a glass, dissolve sugar in Jinro Grapefruit. Then, top it off with ice and lemon juice.
3 Stir well and enjoy!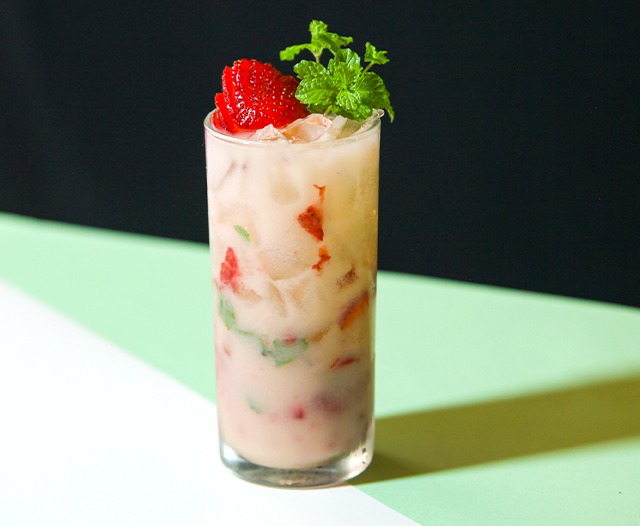 Soju-Kult Recipe
Don't be afraid to get creative when making this yogurt cocktail. Pair your favorite yogurt drink with any Jinro Soju variant. Just make sure to chill them before whipping up this drink!
Soju-Kult Ingredients:
1 part yogurt drink (any flavor), chilled
1 part Jinro Soju (any variant), chilled
2 parts lime soda
Chopped strawberries (optional)
How to make Soju-Kult:
1 In a drinking glass, pour your choice of yogurt drink.
2 Using the yogurt drink's canister, measure 1 part of your chosen Jinro Soju and pour it into the glass.
3 Using the same canister, measure 2 parts of lime soda and add it in.
4 Optional: Mix in chopped fresh fruit like strawberries for added flavor.

Melon Pop-Ju Recipe
Choose a light-tasting soju, like Jinro Chamisul Fresh, to create this drink. This helps avoid other flavors from clashing with the creamy and fruity taste of the melon ice cream.
Melon Pop-Ju Ingredients:
1 honeydew melon ice-cream pop
1 shot Jinro Chamisul Fresh
How to make Ice Cream Pop-Ju:
1 Put the ice-cream pop in a long glass. Then, carefully remove the stick.
2 Make sure Jinro Chamisul Fresh is at room temperature. Slowly pour it into the long glass. Let the ice cream melt a bit before mixing.
3 Optional: You can also make this drink using other fruity ice cream flavors such as strawberry.
Are you excited to try these drinks at home? First things first, get your fix of Jinro Soju from various online stores like Lazada, Shopee, The Booze Shop, Boozy, LiquorPH, and Clink.
For more information, visit hitejinroph.com and follow Jinro Philippines on Facebook.
Drink Responsibly.