A Traditional Christmas Feast Made Easy
Take your pick from these ready-to-order dishes.
For a traditional Christmas feast your loved ones will remember, you'll need premium holiday delicacies paired with good company. Your family and friends can take care of the latter, but the festive food is up to you. Fortunately, all you need to do is dial. Here are some of the savory, sweet, and sophisticated specialties that Rustan's Supermarket offers this Yuletide season:
FILIPINO FAVORITES
Delight holiday guests with heritage dishes that evoke memories of Christmases past.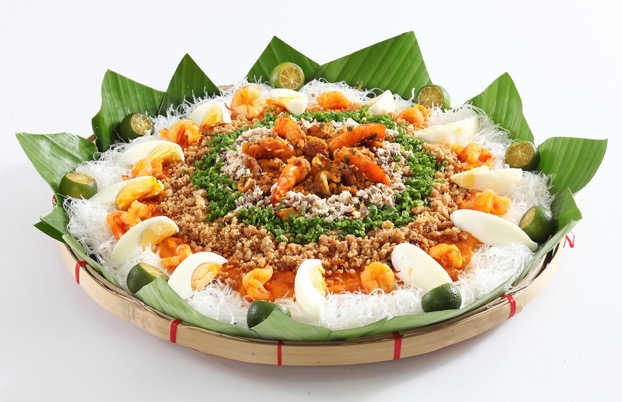 Pancit Palabok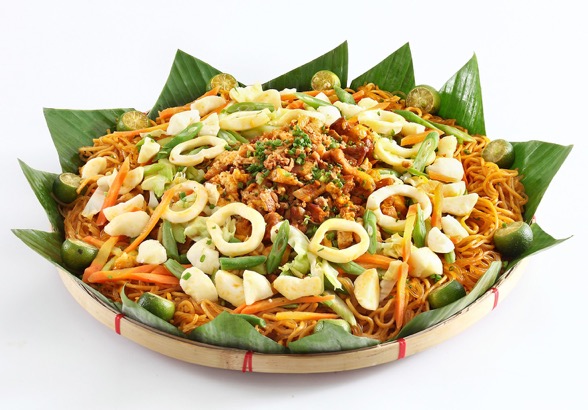 Pancit Bam-i
Chicken galantina with gravy
This Christmas classic also comes with German potato salad on the side.
SEASONAL SAVORIES
Counterclockwise from top right:
Bring these for Christmas potluck: festive cheese balls set (includes crostinis), beef lasagna party tray, truffle mac 'n' cheese party tray, and corned beef platter (includes vegetables and horseradish cream sauce).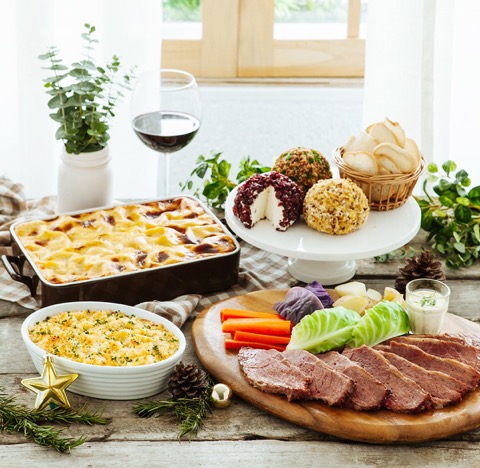 THE PLATTERS
Counterclockwise from top right:
Add oomph to your entertaining with party platters created by Rustan's Supermarket for private functions and family gatherings: chicken and bacon saltimbocca, miso-glazed salmon, creamy Parmesan-crusted dory, and spinach-stuffed chicken breast. Each platter has 12 pieces.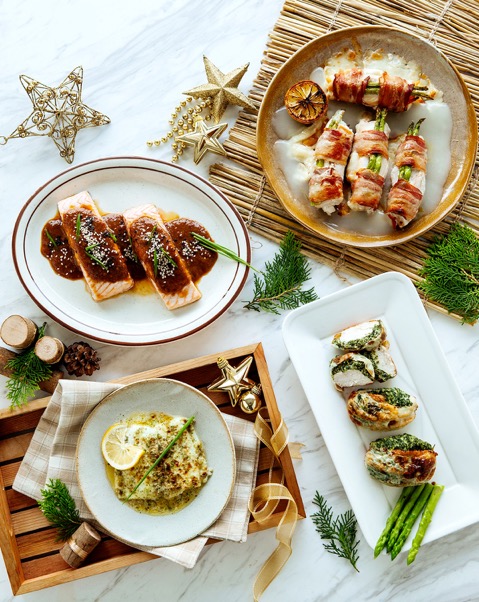 PREMIUM ROAST TURKEY
Complete your feast with a cooked-to-order large turkey with chestnut bread stuffing. It also comes with a generous serving of gravy.
WHET YOUR APPETITE
From top to bottom:
Get your guests ready for the decadent feast ahead with these appetizer platters. There's the antipasti platter: an assortment of olives plus Peppadew peppers. They can also tuck into the deli platter: some slices of choice cold cuts and cheese.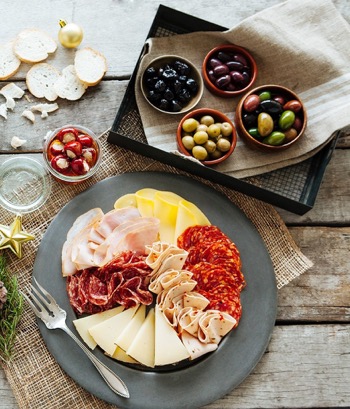 DELI DELIGHTS
From left to right:
These platters are perfect for when you're hosting a holiday house party. A wine-tasting affair at home, perhaps? Serve the charcuterie platter: salami Milano, farmer's ham, pepperoni Lyoner, chicken ham, prosciutto di Parma, and honey ham. You can also opt for the cheese platter: Brie, St. Agur, Manchego-style raw milk cheese, Gruyère, and Gouda.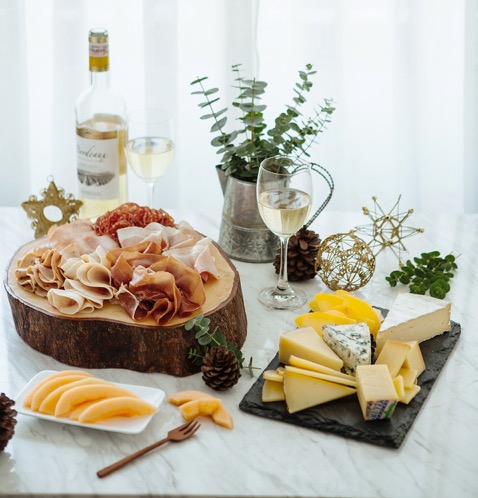 HAM IT UP
Clockwise from left to right:
The star of the spread is, of course, the Christmas ham. Impress your guests with the Nico Jamones jamón serrano set (comes with a knife and a ham holder). While waiting for the midnight feast, they can help themselves to these terrines: Les Délices de Saint Orens duck marbre with foie gras, caviar pie (comes with crostinis), Brittany scallop terrine, and Les Délices de Saint Orens duck foie gras terrine. Pair these with lightly toasted bread.
IBÉRICO CHARCUTERIE
Treat your family and loved ones to assorted slices of one of the finest hams in the world, jamón ibérico: chorizo, lomo, and salchichón.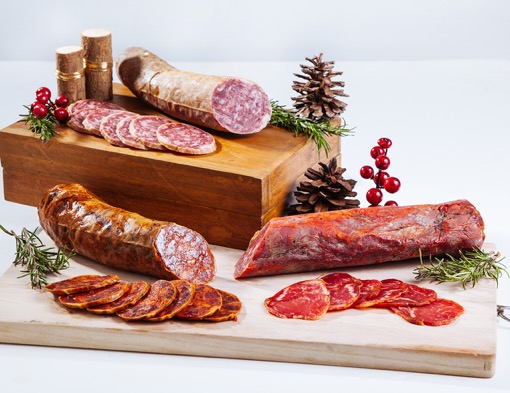 CAPA NEGRA JAMÓN IBÉRICO
Christmas calls for the best cuts of the house, such as this exquisite bone-in ham made from the black Iberian pig, which lives freely in the Spanish countryside.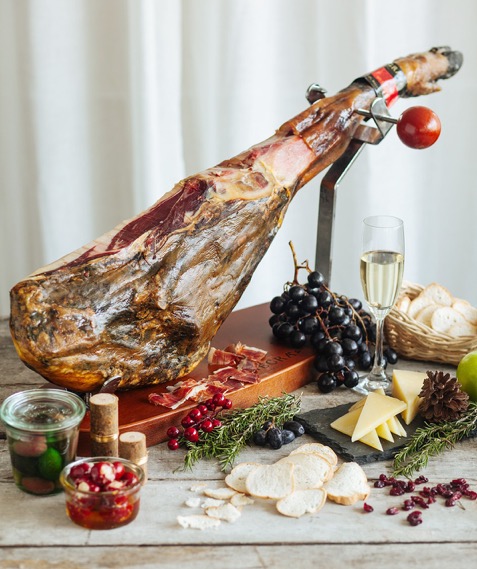 LIMITED-EDITION GRAN RESERVA CHEESE
Another Spanish delicacy, this wheel of raw sheep's-milk cheese is aged for 18 months. Enjoy it with a glass of vino from the Rustan's Supermarket wine selection.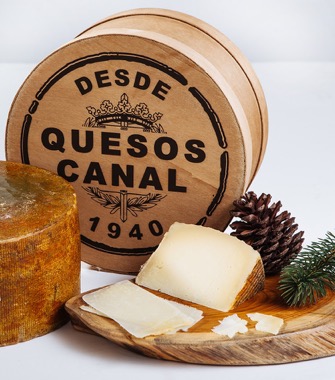 SWEET AND MERRY ENDING
End your Christmas feast by sharing this whimsical chocolate yule log, a sponge cake with a creamy chocolate filling.
Rustan's Supermarket has holiday services that help make your party planning easier:
Create your own. Rustan's Supermarket provides a wide variety of exclusive product selections. Browse through the Traditions 2015 catalog online. Its dedicated customer service support team is available to guide you.
Delivery service. Simply phone in or fax your grocery list, and Rustan's Supermarket will deliver your groceries to your doorstep for a nominal fee.
Party platters. For private functions, family gatherings, and parties, these platters are perfect for entertaining. Dial 869-7525 for advance orders.