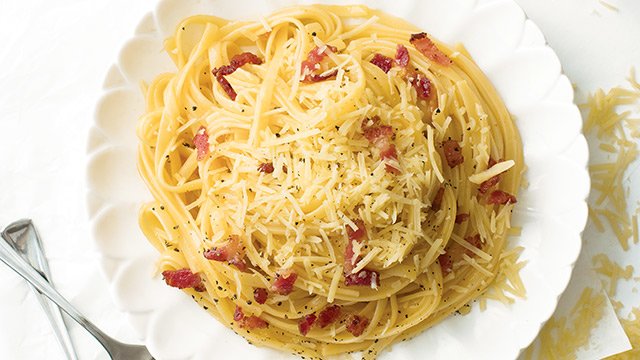 Pasta is a go-to meal because it cooks fast. Add the time that it takes to bring water to a boil and an entire meal can be done in about 20 minutes. Here are the pasta sauce options you can make that take 10 minutes or less to make: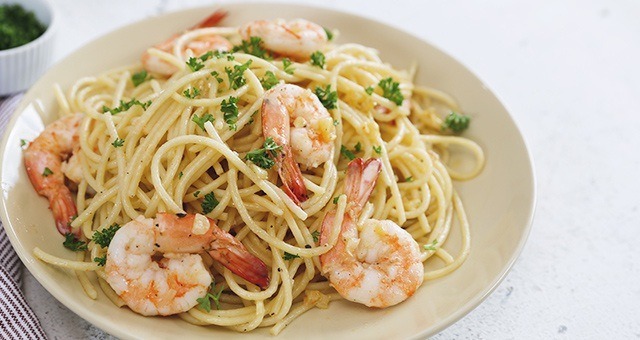 Garlic Shrimp Pasta 
This is a fast and easy recipe but it's the prep of the shrimps is what will take time. To lessen the time it takes to prep the shrimp, ask to have the shrimps prepared even before you take it home. This way, all you have to do is dump it in a hot pan when you get home.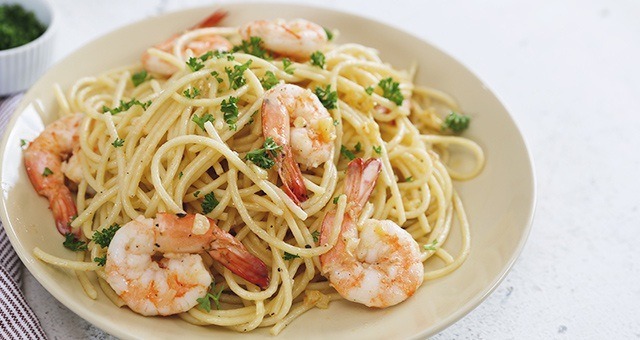 WATCH: How To Cook Garlic Shrimp Pasta
Posted in:
Cooking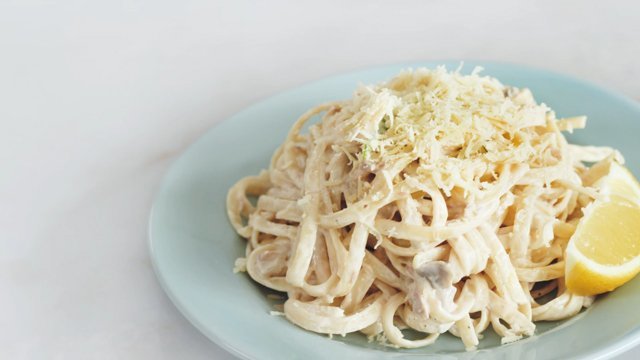 Creamed Tuna and Mushroom Pasta 
Look through your cupboards to find the ingredients of this pasta dish! This recipe is versatile enough that you can easily substitute what you have: use tuna chunks instead of spicy tuna. You can even sub out the lemon for calamansi instead and cook according to your taste. Cook spaghetti instead of linguine if that's what you have. The end results will nonetheless be a creamy, delicious pasta.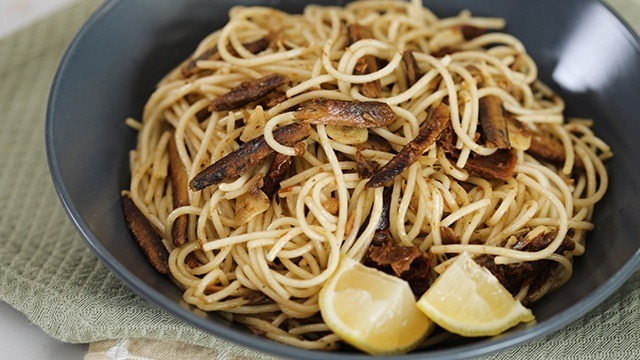 Tuyo Pasta  
If you love tuyo, you'll love this pasta dish! A little sautéing in its oil will break down the tuyo to flavor, not just the sauce but also the noodles that will be coated in the salty, tangy sauce.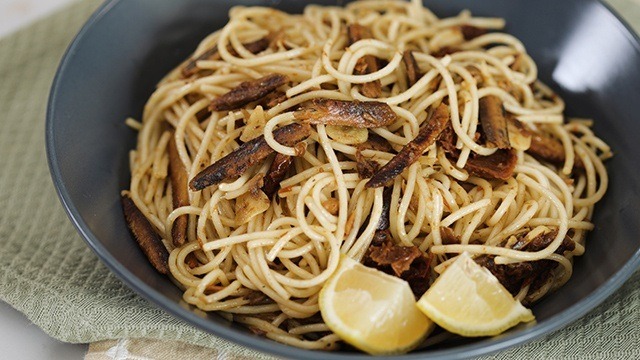 WATCH: How to Make Tuyo Pasta
Posted in:
Cooking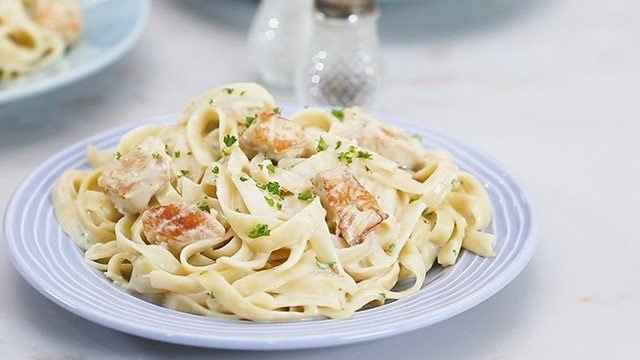 ADVERTISEMENT - CONTINUE READING BELOW
Recommended Videos
Chicken Alfredo Pasta 
Cooking the chicken will take a bit of cooking time but once each chunk has been beautifully seared, it's just a matter of adding all the ingredients and stirring to bring the sauce together.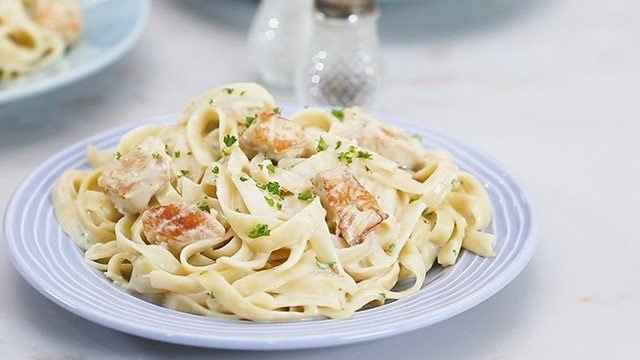 WATCH: How to Make Chicken Alfredo Pasta
Posted in:
Cooking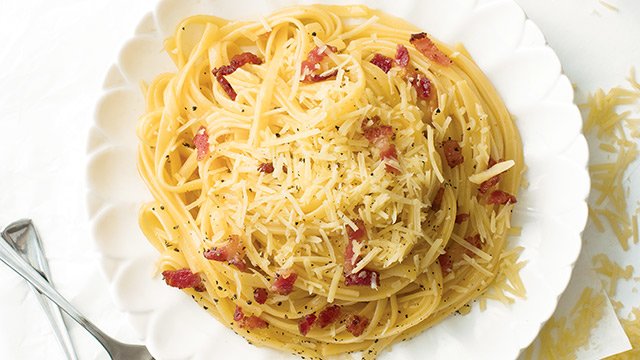 Classic Carbonara Pasta 
The typical carbonara pasta is easy enough to make. It requires bacon and cream but what's even faster is the classic way of making the carbonara with eggs! 
Cacio e Pepe Pasta 
This is probably one of the simplest pasta sauce recipes you will ever make. All you do to make this sauce is heat oil, add and heat up cracked pepper, toss in grated cheese, and loosen the mixture into a sauce with pasta water so it can coat the pasta. A meal done in under 10 minutes! 
Spaghetti in Garlic and Oil (Aglio e Olio) 
Aglio e olio, or the garlic and oil pasta only requires two ingredients: garlic and olive oil. Add a bit of salt and pepper, and you have made a definitely simple, yet highly aromatic pasta sauce that begs to be tossed into some freshly cooked pasta. 
Need more inspiration? Here are even more pasta recipes that may require more time but are nonetheless tasty and delicious: 
ALSO READ: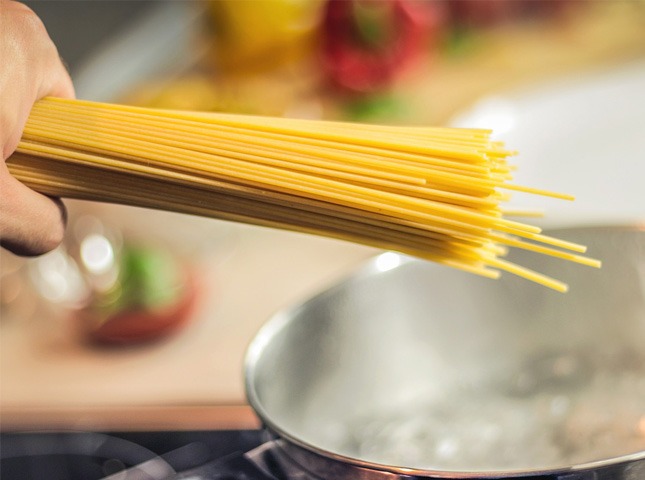 9 Secrets to Cooking Pasta Like a Pro
Posted in:
Cooking