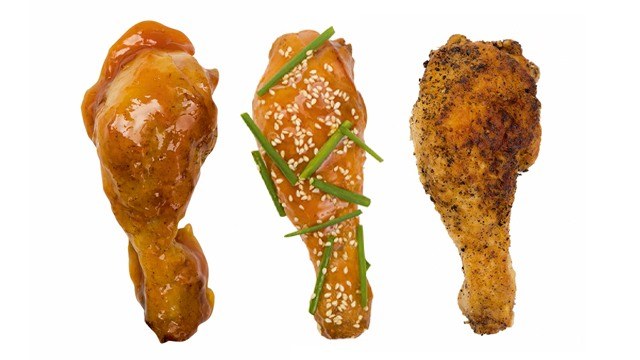 Change things up! Bid farewell to run-of-the-mill fried chicken and say hello to ten new ways to prep the choice cut that will make every fried chicken meal a definitely flavorful one.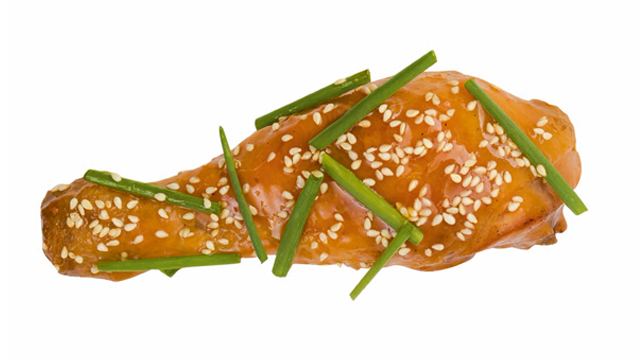 1 Asian Sensation
Go oriental! Prepare baked sweet-and-sour chicken drumsticks. Season chicken with salt and pepper; sear in a pan until light brown. Make the sauce by combining ketchup, soy sauce, vinegar, and brown sugar. Toss chicken in the sauce, arrange on a baking dish, and bake. Garnish with toasted sesame seeds and green onions.
2 Chili-Choco Craving
Chocolate isn't only for dessert. Use it to coat fried chicken drumsticks! Melt butter in a saucepan. Add gochujang and chili flakes. Stir in regular unsweetened cocoa powder and season with salt. Simmer until thick. Add fried chicken legs and toss to combine.
3 Fried and Joy
Not a fan of greasy food? You'll be happy to know that you can "fry" chicken in the oven! Season legs with salt, pepper, and chopped garlic; dip in beaten eggs, then dredge in a combination of crushed potato chips, parmesan cheese, and paprika. Arrange on a baking tray and bake until crisp and golden.
4 Berry Delicious
The usual barbecue can get a little boring. Give it new life by adding a couple of secret ingredients. Prepare barbecue sauce then add strawberry jam and lemon zest to it. Use this as a marinade for the chicken legs and as a basting sauce when grilling.
5 Currry Over
Transform leftover into something spectacular just by frying. Got leftover chicken curry? Drain the chicken then deep-fry in hot oil until golden and crispy. Serve with garlic-yogurt dip, sliced cucumbers, and pita bread for a Mediterranean-inspired meal.
6 Problem Solved
Got unexpected guests? Don't fret. Toss a few pantry staples together and you're good to go. Combine soy sauce, honey, sriracha, calamansi juice, and chicken legs; arrange on a baking dish, and pop in the oven. Done!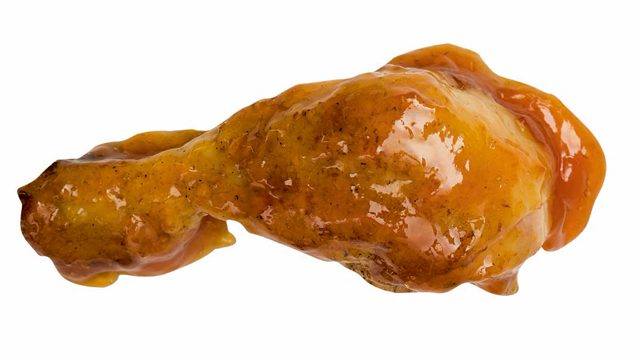 7 Amazing Glaze
Having a backyard barbecue? Treat guests to tasty grilled drumsticks doused in mango-rum glaze. It'll be one memorable dish! Combine rum, honey, mango jam, and vinegar in a saucepan; simmer until thick. Baste chicken with it while grilling, and coat with more glaze after cooking.
ADVERTISEMENT - CONTINUE READING BELOW
Recommended Videos
8 Best with Bacon
Everything's better with bacon, including chicken drumsticks. Imagine juicy chicken hugged by crisp smoky bacon strips. Here's the recipe: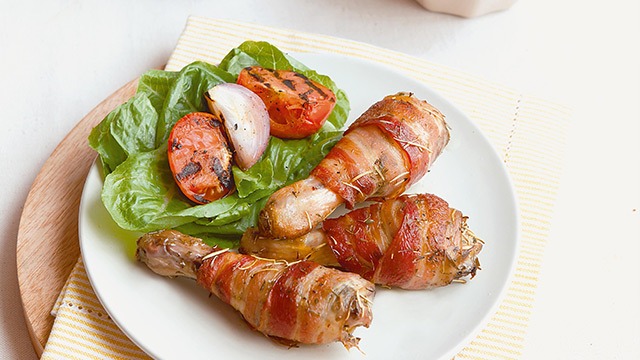 Bacon-Wrapped Chicken Drumsticks
Posted in:
Recipe
9 Pepper Lunch
It only takes five ingredients to make a winning chicken dish. Season chicken legs with lemon juice and pepper; dredge in a mixture of flour and pepper. Melt butter in a pan and sprinkle with more pepper. Pan-fry chicken until golden.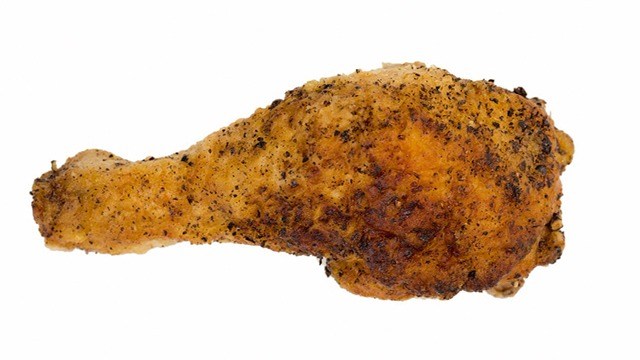 10 Cream Come True
Put away the ketchup and mustard, and introduce a new sauce that pairs well with grilled chicken. Simply combine coconut cream, lime juice, grated ginger, and chopped cilantro leaves (wansoy) in a saucepan; simmer. Drizzle over chicken while hot.
Now, you've got 10 reasons to have fried chicken for the next 10 days. It's a winner winner, chicken dinner! 
Text by Idge Mendiola from "Chicken Drumsticks" article was published in the July 2015 issue of Yummy Magazine. Minor edits have been made by the Yummy.ph editors.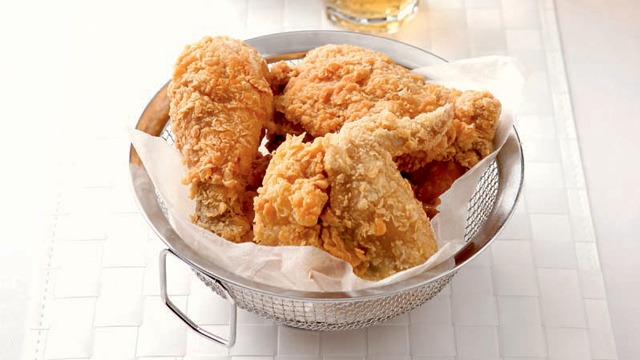 Southern-Style Fried Chicken
Posted in:
Recipe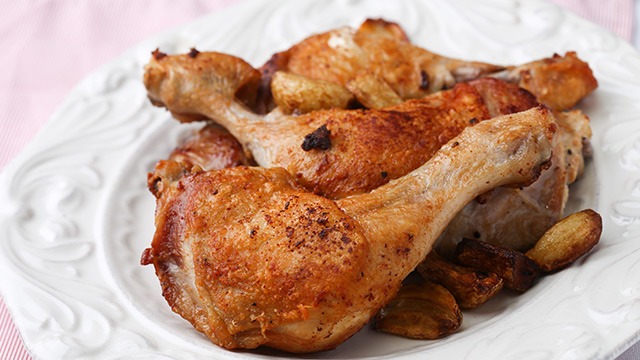 Garlic Fried Chicken Recipe
Posted in:
Recipe