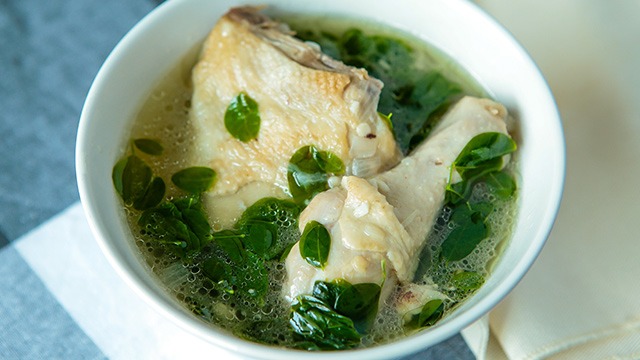 The holidays are coming and the air will soon become nippy and cold. Here are a few chicken soup recipes when you want to cap off a cold day with a bowl of warm soup.
An added bonus is that chicken soup helps fight off colds, which becomes prevalent with the season. So make sure you have these chicken soup recipes ready to ward off the rainy day blues and the sniffles, too!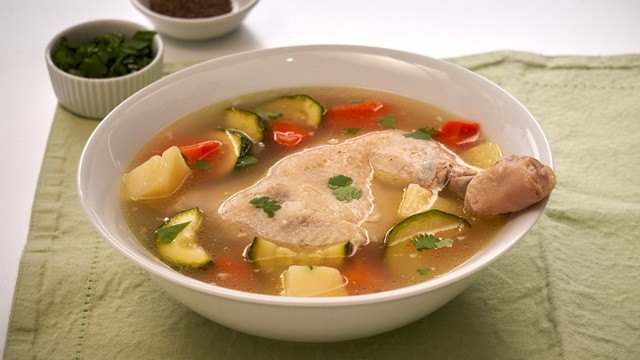 1 Chicken Caldo
This simple chicken soup is made better with vegetables and is given a flavorful broth made herby with some cilantro. Delicious doesn't need to be complicated.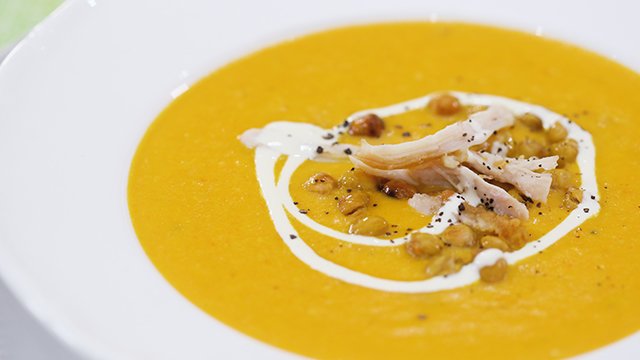 2 Creamy Chicken Soup
Pureed corn, carrots, and chickpeas give this soup its indulgent, rich, and creamy texture. Its soft, comforting flavors are the perfect complement to chicken, too.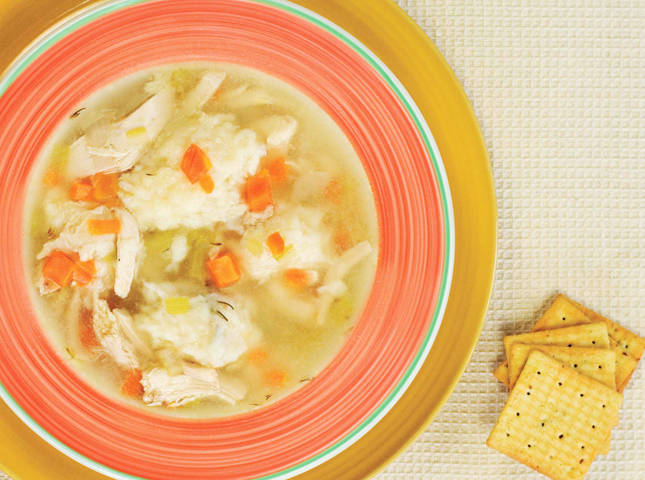 3 Southern-Style Chicken and Dumplings
This is a classic chicken soup in America. You create your own chicken broth, and it's bolstered with some homemade flavorful, delicious dumplings.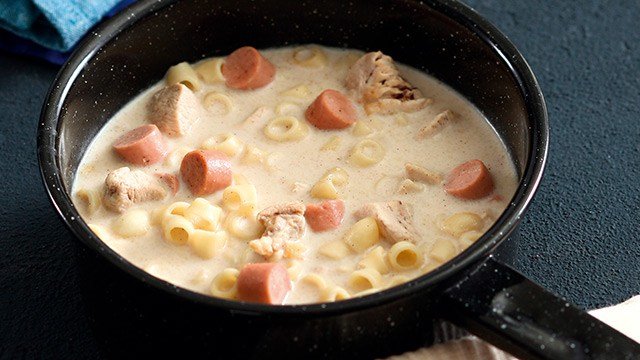 4 Chicken Sopas
This is the chicken soup of your childhood. We also have a recipe to make it extra creamy with milk and a secret ingredient that elevates its already delicious flavor!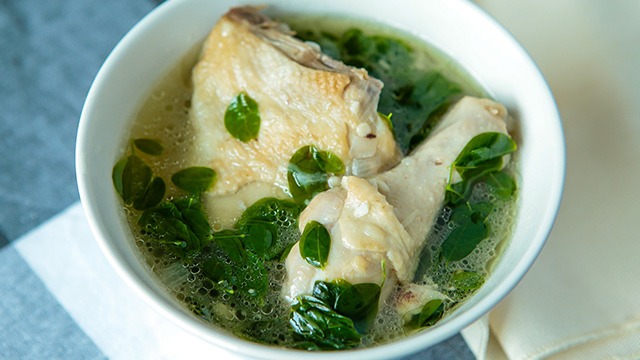 5 Chicken Tinola
This chicken soup is a classic and it hasn't changed from being delicious since the very first time you tasted it.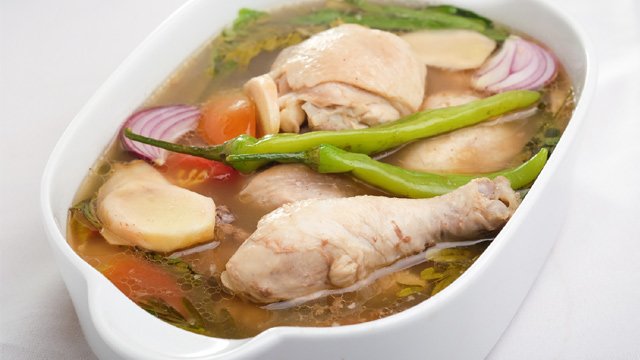 6 Sinampalukang Manok
Change up your sinigang and use chicken or bring your chicken soup to life with the acidity of sampalok. Either way, it's warm, familiar flavors are perfect for slurping.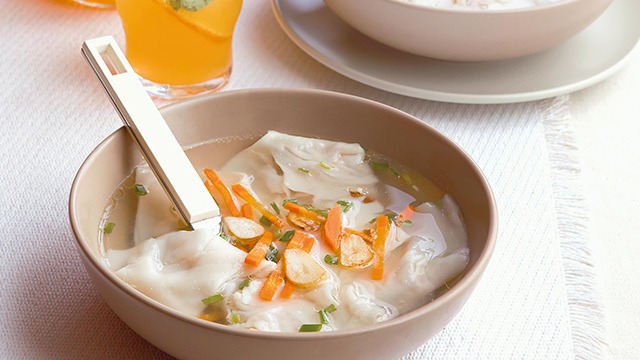 7 Chicken Molo Soup
Molo is usually made with ground pork, but this recipe is made much lighter thanks to chicken. You can even use the dumplings as ulam.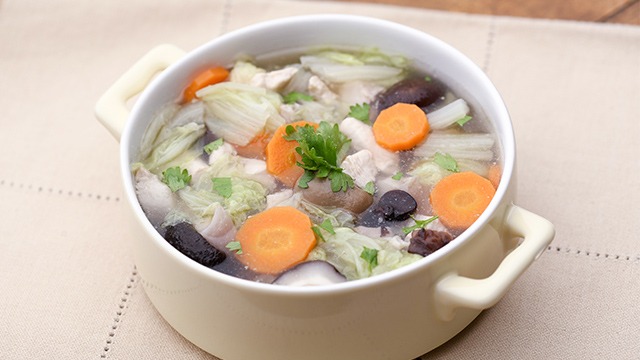 8 Hototay Soup
This Chinese chicken soup has a generous amount of vegetables and packed with umami flavors because of three different kinds of mushrooms. It's considered a medicinal soup, too, so you may want to grab a spoon and eat up!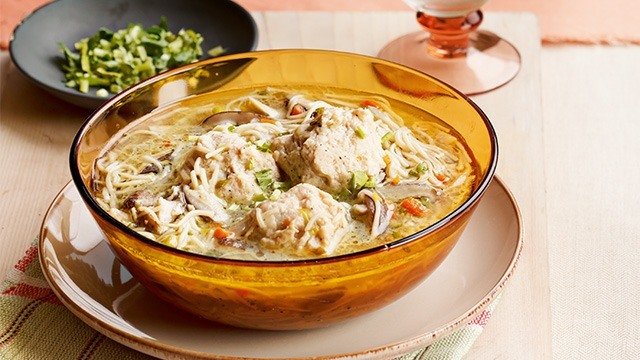 9 Chicken and Vegetable Misua Soup
We made your favorite almondigas, or meatball misua soup, but made the meatballs with chicken! What a difference a simple ingredient switch can make.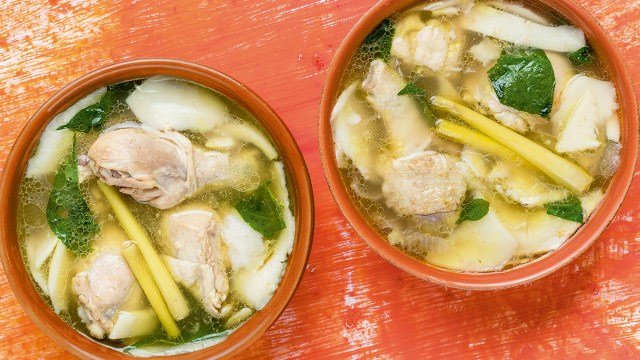 10 Chicken Binakol (Chicken Cooked in Coconut Water)
Coconut water completely transforms this chicken soup. It adds a sweetness you can only get from coconut. The coconut water also helps tenderize the chicken while lifting up the flavors.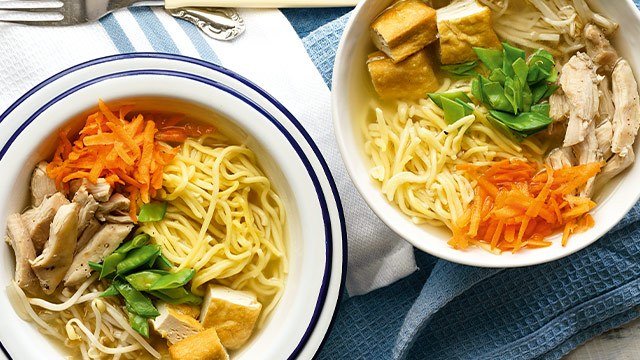 11 Chicken Mami
Skip the rice and add noodles for this Chinese chicken noodle soup recipe. Slurping up these noodles with the piping hot broth will surely warm you up.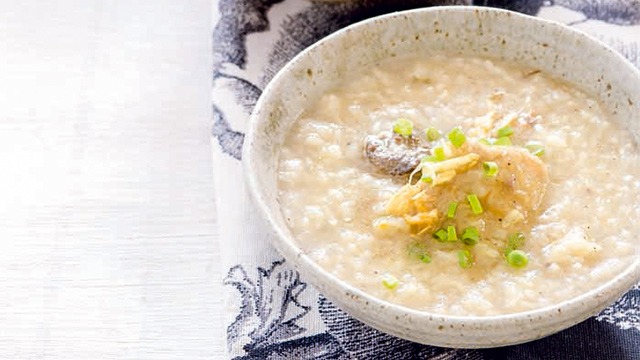 12 Chicken Arroz Caldo
Two extremely homey things come together: lugaw and chicken! What's not to love?
ALSO READ: