Living a fast-paced life has definitely changed the way you eat. Because you're always busy, you tend to go for fast food for a quick fix, but this habit is not good for your health. Fortunately, it's possible to whip up easy and healthy dishes, even if you live in a condo.
In fact, where you live can influence how you choose what food to prepare. How? Allow Chef Francis Lim of Nav, Tipple & Slaw, and Chow Fun to explain: "I've experienced living in a house, a condo, and a townhouse.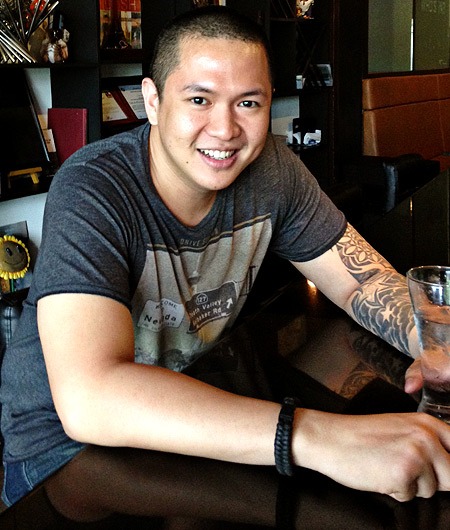 "Living in a house feels like being spoon-fed with options that, most of the time, don't include your desired cravings. Whereas in a condo, where I lived when I moved out, you seem to crave everything you can't have, making you indulge in groceries.
"Our living space also contributes to our food choices. Having a smaller space tends to make you more organized when it comes to meal planning not just for daily food requirements but also when you have visitors."
Chef Francis also gives these healthy food ideas—perfect especially if you live in a condo. Try whipping these up for a more refreshed, balanced, and multifaceted life.
BREAKFAST
Chef Francis Lim's tip: "Always have fresh eggs, which are easy to mix and match with anything. You can toss in cheese, vegetables, fruit, or even leftovers to turn an egg dish into something fancier. And if you want to pair your breakfast with fruit smoothies, go for bananas, avocados, pears, and apples."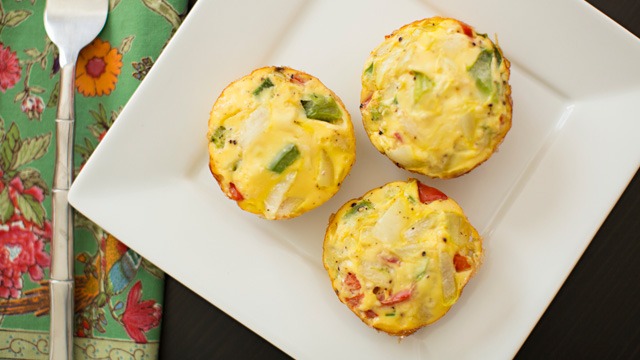 Scrambled Egg Muffins
Ingredients:
4 large eggs
20 grams butter
4 muffins, sliced in half
Procedure:
1 In a small bowl, whisk eggs together. Season with salt and pepper.
2 In a non-stick frying pan, gently cook eggs in melted butter.
3 In an oven toaster, toast your muffin halves for 5 minutes or until golden brown.
4 Spread a little butter over the toasted muffins.
5 Place a spoonful of the egg mixture on top of each muffin half. Experiment with different flavors and top these muffins with salmon, lemon, or sour cream.
LUNCH
Chef Francis Lim's tip: He swears by "pasta in olive oil, grains and seeds such as quinoa and sunflower seeds, and vegetables such as cauliflower and broccoli. You can eat them separately or mix and match them for a nice salad."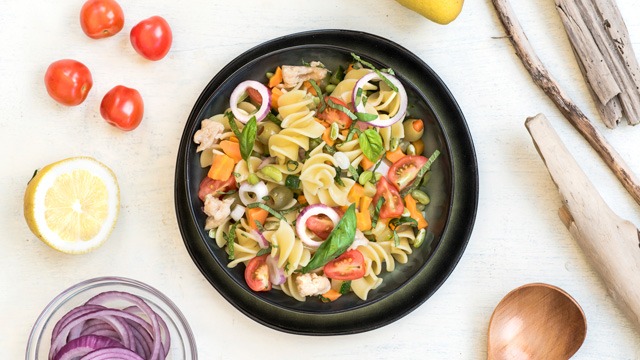 Seed and Pasta Salad
Ingredients:
Sea salt
3 cloves of garlic
310 grams pasta of your choice
300-500 grams tomatoes
A handful of basil
1.5 to 2 cups black olives
½ cucumber, sliced
5 tablespoons white wine vinegar
7 tablespoons olive oil
Ground black pepper
Your seeds of choice: quinoa, sunflower, etc.
Procedure:
1 In a large pot, bring water and salt to a boil.
2 Cook pasta with garlic according to package instructions or until al dente. Drain the pasta.
3 Mix the tomatoes, basil black olives, and cucumber into the pasta.
4 Season with white wine vinegar, olive oil, salt, and pepper.
5 Top with your choice of seeds (we used sunflower seeds).
DINNER
Chef Francis Lim's tip: "If you want chicken breast or a lean steak, just get hold of some herbs and spices. Rub and grill to your desire. You can also pair your protein source with a soup. Whatever its base may be, from cream, to clear, to tomato, try getting a portion of the soup to make a nice sauce for your meat dish."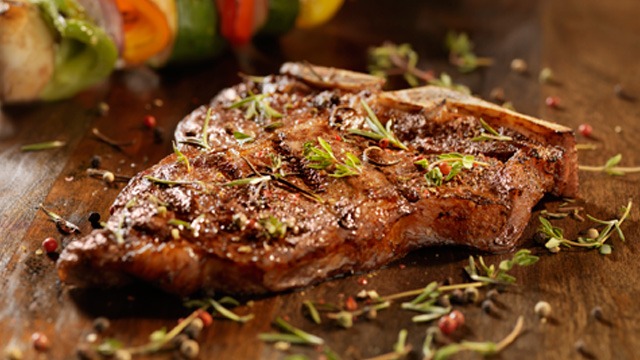 Florentine Lean Steak
Ingredients:
2- to 3-inch-thick porterhouse steaks (around 3 pounds each)
1/4 cup virgin olive oil
2 sprigs fresh rosemary
Salt and black pepper
Lemon wedges
Herbs and spices of your choice
Procedure:
1 Brush the steaks with virgin olive oil using the fresh rosemary sprigs.
2 Let it rest for a few minutes.
3 Grill the meat and add salt and black pepper to taste.
4 Serve with lemon wedges and herbs and spices of your choice.
When living in relatively smaller spaces in an urban setting, like a condo, planning your meals ahead is key to a health lifestyle, according to Chef Francis. "You can even cook ahead and store them in labeled containers for the designated meal time," he advises.
With fresh living spaces like those provided by Avida Towers Cloverleaf, you'll find that when it comes to lifestyle, food choices, and health, you can still live big even in a compact community. If you feel like eating out, you can take your pick from the dining options within the vicinity. And if you want to go for a stroll after indulging in the healthy meals shared above, Cloverleaf gives you the breathing space you need within an urban setting.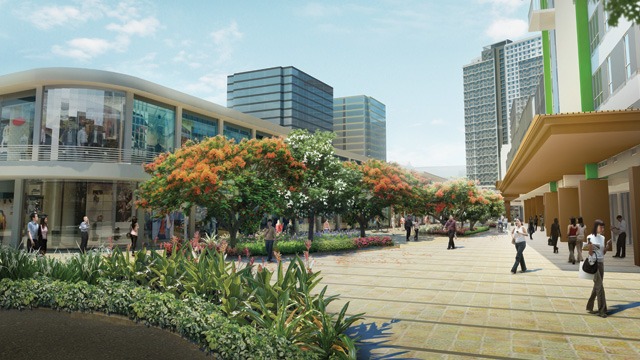 Artist's perspective
To know more about Avida Towers Cloverleaf, go here.