Instead of buying a saccharine-sweet cake chockfull of artificial ingredients, you can take the healthy route and prep delicious desserts in your own kitchen. While you're at it, add a supergrain like oatmeal, for a healthy twist!
Oats are known to be rich in protein, fiber, vitamins, and minerals including Vitamin B6, which can help give you a much needed brain boost. Oats are also known to be rich in Vitamin B1, which can help enhance your mood. Phosphorous and magnesium, which are known to be integral to healthy bones and a healthy body; as well as zinc, which can help keep your immune system strong. Quaker Oats is known to have these vitamins and nutrients. You can get your daily dose of these vitamins and nutrients through a pack everyday.
Here are 3 delicious and healthy oatmeal treats to satiate all your dessert cravings: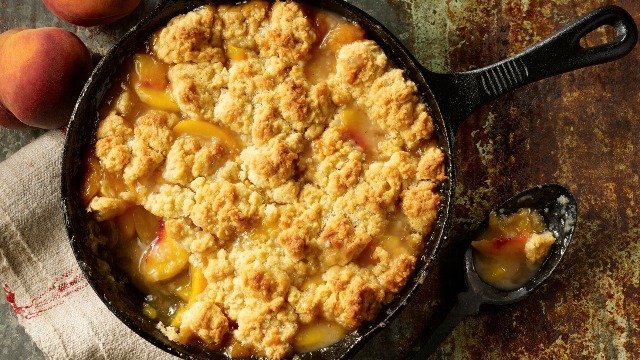 Peach Mango Cobbler
This fruity cobbler is the perfect cap to a delicious home-coooked meal.
Prep time: 15 minutes
Cooking time: 40 minutes
Serves 6
8 pieces canned peaches, drained and sliced
flesh from 3 ripe mangoes, sliced
2 tablespoons cornstarch
1 cup Quaker Rolled Oats
1/3 cup all-purpose flour
1/3 cup brown sugar
1/2 cup butter, softened
1 Preheat the oven at 350°F.
2 Place sliced fruit in a buttered baking dish. Sprinkle cornstarch on top.
3 In a bowl, combine Quaker Rolled Oats, all-purpose flour, sugar, and butter until the texture of the mixture is crumbly. Spread over the fruit evenly.
4 Bake for 40 minutes or until top is golden.
5 Serve with a scoop of vanilla ice cream on top.
Chewy Oatmeal Cookies
There's nothing more comforting than a classic oatmeal cookie.
Prep time: 15 minutes
Cooking time: 15 minutes
Makes 2 dozen
1/4 teaspoon cinnamon
1 cup butter, softened
2 cups brown sugar
2 tsp vanilla extract
2 large eggs
1 1/2 cups all-purpose flour
1 teaspoon salt
1/2 teaspoon baking soda
3 cups Quaker Rolled Oats
1 Preheat the oven to 350°F
2 Using a hand mixer, beat the butter and sugar together in a large bowl.
3 Add vanilla extract and two eggs, one at a time.
4 Mix flour, salt, and baking soda in another bowl.
5 Add to the butter mixture and beat until just combined.
6 Mix in the oats until combined.
7 Spoon batter onto a parchment-lined cookie sheet, a couple of inches apart.
8 Bake for 12 minutes or until golden.
9 Cool on a pan before serving.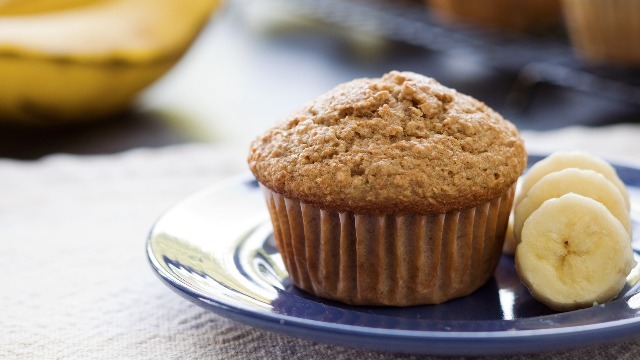 Banana Chocnut Oat Muffins
We put a local twist to the classic banana oat muffin.
Prep time: 15 minutes
Cooking time: 20 minutes
Makes 12
1 cup Quaker Rolled Oats
1 1/2 cups all-purpose flour
1/2 cup sugar
2 teaspoons baking powder
1 teaspoon baking soda
1/2 teaspoon salt
2 large eggs
1/4 cup vegetable oil
1/4 cup milk
3 ripe bananas, mashed
6 pieces Chocnut, crumbled
1 Preheat oven to 400°F
2 Combine Quaker Rolled Oats, flour, sugar, baking powder, baking soda, and salt.
3 In another bowl, beat eggs. Add oil, milk, and mashed bananas and stir until combined.
4 Pour in dry ingredients. Add the crumbled Chocnut. Stir gently until combined, but don't over stir.
5 Fill greased muffin cups 3/4 full.
6 Bake in the oven for 20 to 25 minutes or until a toothpick inserted in a muffin comes out clean.