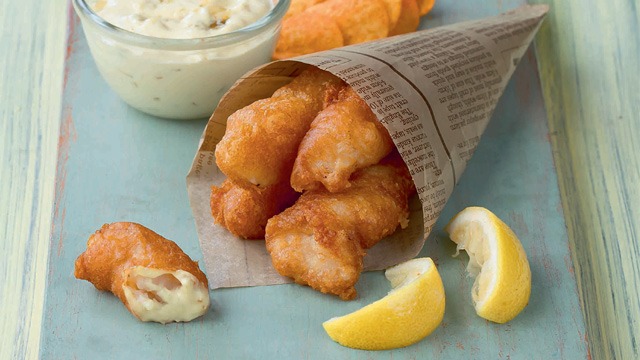 The amount of time it takes to gather all your ingredients for a single recipe can actually take a lot of effort. From figuring out which grocery or wet market to buy each ingredient, to actually trying to remember where you last put that unused bottle of mustard somewhere in your refrigerator—it's time unaccounted for in recipes. Except for this one! There's no need to go around in circles when you only need three things! It's so easy, these 3-ingredient dishes almost feel like cheating.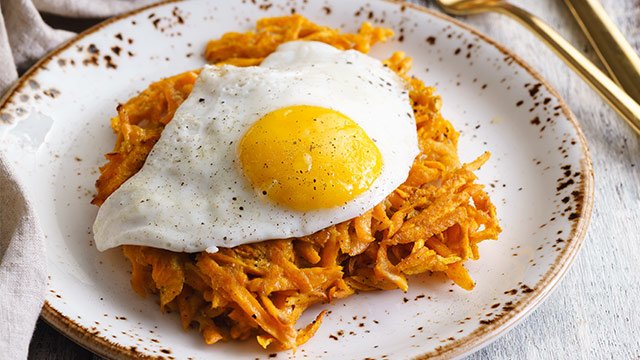 1 Herby Hashbrowns
Forget store-bought hash browns. Homemade is the way to go! Coarsely grate three parts potato and one part onion into a bowl. Season generously with salt before squeezing out the excess liquid. Add finely chopped parsley to the mix, then shape the mixture into patties. Fry them in a lightly greased skillet over medium-high heat until golden brown and crispy.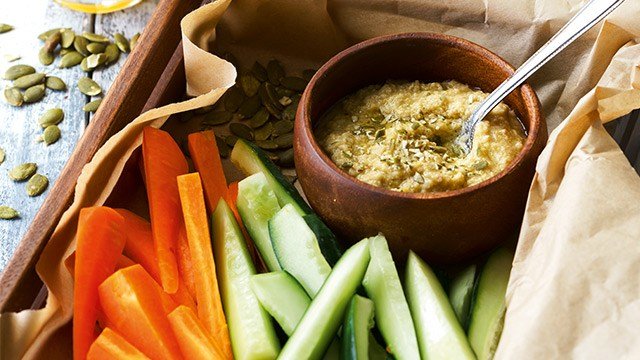 2 Any-bean hummus
Chickpeas aren't the only beans that you can turn into hummus. Place your favorite beans (white beans, kidney beans, and peas work well) in a blender or food processor along with salt, pepper, crushed garlic, and a squeeze of lemon then purée on medium speed until smooth while slowly pouring in olive oil. Serve with chips or warm flatbread.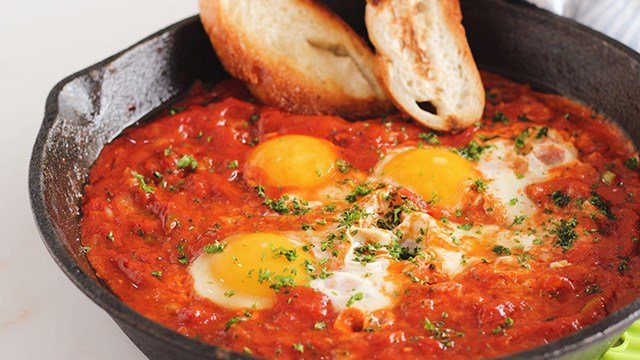 3 Bake your eggs!
Instead of frying eggs for breakfast, try baking them. Place a freshly cracked egg, a few tablespoons of store-bought tomato sauce, and fresh basil leaves in an ovenproof ramekin. Bake in the oven or toaster oven for eight to 10 minutes or until the white is set but the yolk is still wobbly. Season with coarse salt and freshly cracked black pepper. Serve immediately with toast.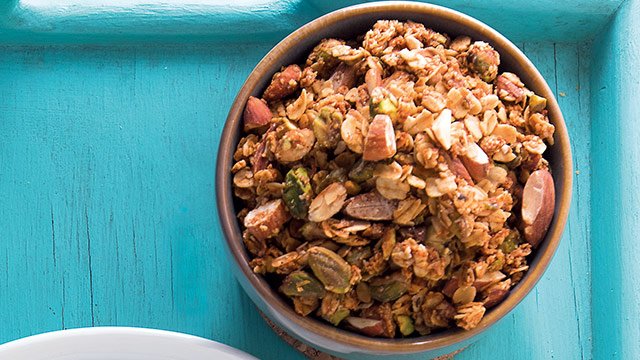 4 Fruity crisp
This take on fruit crumble is a quick no-bake treat. Cook the ripe fruit of your choice (we like apples, mangoes, and strawberries) in a saucepan over medium-low heat until tender. Divide among small ramekins, then top with a mixture of store-bought granola and crushed butter cookies. Serve warm.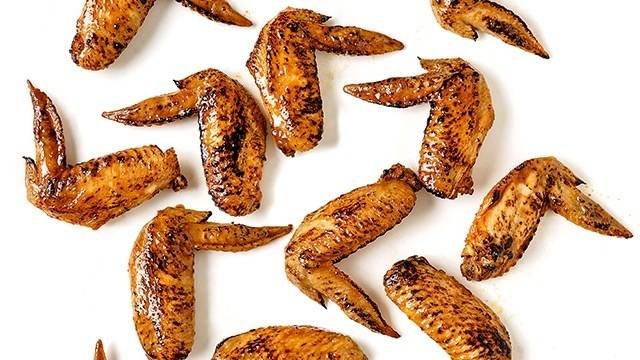 5 Make spicy wings!
Spicy Asian-style chicken wings are so much simpler to make than you think! Toss together chicken wings, store-bought teriyaki marinade, and a good squeeze of Asian chili sauce (we used Sriracha) in a medium bowl until the wings are well coated. Place the wings on a lightly greased baking sheet and bake in a 350°F oven for 20 to 25 minutes or until cooked through.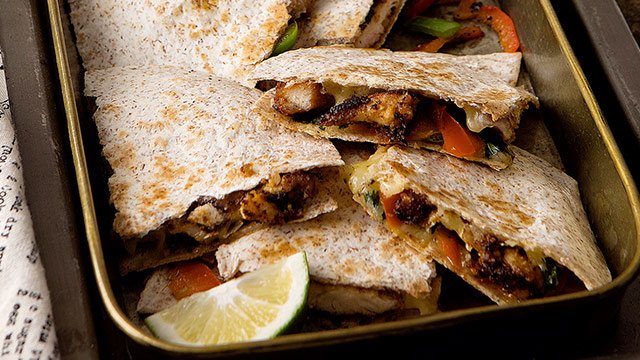 6 Quesadilla craze
Have a go at making a cheesy afternoon treat. Take a few medium flour tortillas and fill half of each one with grated cheddar cheese and any leftover meat or vegetables you have (try adobo flakes, roasted red peppers, or roasted potatoes). Fold tortillas over and fry in a pan over medium-high heat until brown on both sides and the cheese has melted. Cut into thirds and serve warm.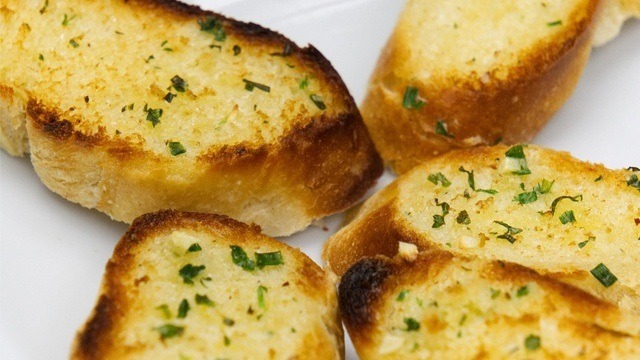 7 Flavorful toasts
Make easy garlicky Melba toast chips at home: Slice French bread into ¼-inch-thick pieces. Drizzle with melted butter, and sprinkle with flaky sea salt and finely minced garlic. Bake in a 350°F oven for 10 to 15 minutes or until completely dried. Let cool completely before serving with your favorite dip.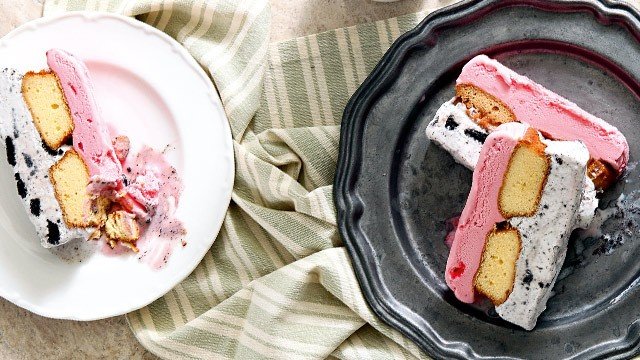 8 Easy as pie
Ice cream pie is easy to make and super impressive. Mix together equal parts cooled melted butter and crushed biscuits (coconut biscuits, Oreos, and graham crackers work well). Press mixture onto the bottom of an eight-inch pie pan, then fill with softened ice cream. Freeze until the pie has set. Let it sit at room temperature for five minutes before slicing into wedges.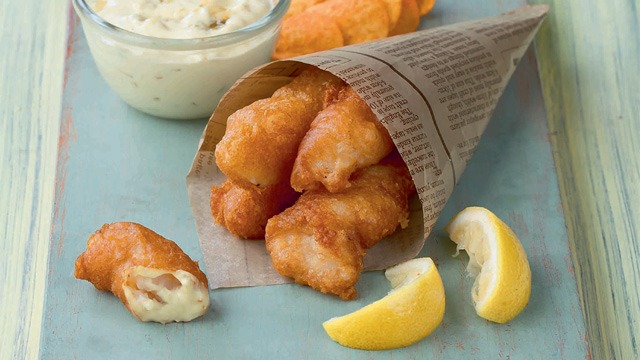 9 Fish food
Classic Brit-style battered fish is one of the best three-ingredient recipes out there. Make the batter by mixing together equal parts light ale beer and all-purpose flour. Season firm-flesh white fish fillets with salt and pepper. Dip in batter and fry in hot oil for six to seven minutes or until golden brown. Drain fish and season with sea salt. Serve hot with French fries and malt vinegar.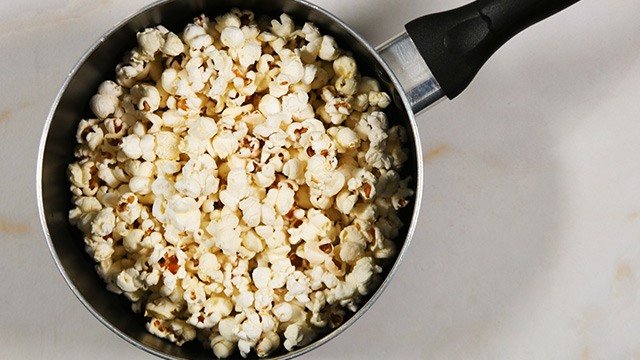 10 Pop goes the popcorn
Treat yourself to a night in to watch your favorite movie and munch on golden salty-sweet morsels. Stir together equal parts brown sugar and butter in a small saucepan over medium heat. Cook, stirring constantly, until smooth and well combined. Pour hot mixture over freshly popped popcorn and toss to coat.
With these easy ideas, what's stopping you? You probably have most of the ingredients in your pantry right now. Delicious dishes don't have to be a hassle with a little creativity and a little know-how. This list will certainly help make prepping your own meals a breeze.
ALSO READ:
Article was published in the July-August 2017 issue of Yummy magazine. Minor edits were made by Yummy.ph editors.