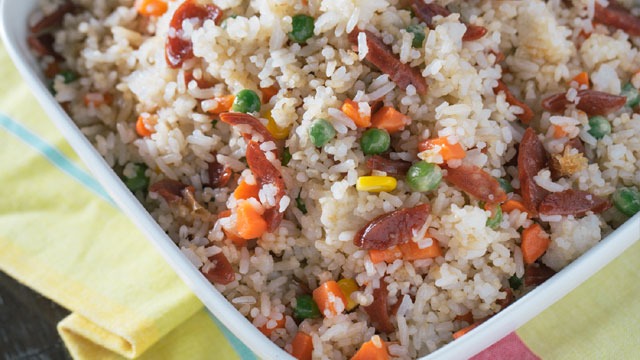 Fried rice is the ultimate use-up-all-of-your-leftovers dish, and a delicious one at that! The options are endless when it comes to mix-ins, but that doesn't mean that there are a few non-negotiable rules that come with making it, too. Here are our best fried rice tips to help you cook the best fried rice dishes for the whole family.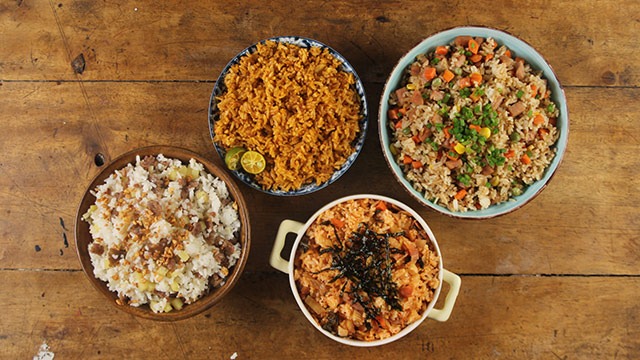 WATCH: 4 Fantastic Fried Rice Recipes
Posted in:
Cooking
1 Use day-old rice.
Day-old rice that has been refrigerated overnight is a great option for all the tossing that takes part in making a fried rice dish. Firm rice grains will prevent the rice from getting soggy and mushy during the stir-fry process.
2 Make sure you wok or kawali is very hot.
If you're cooking a large amount of rice, it is very possible for your rice to end up steaming instead of frying. Make sure that you have a good amount of vegetable oil and a hot pan before you throw your rice in—this way, you'll be able to get the light texture that you want for your fried rice.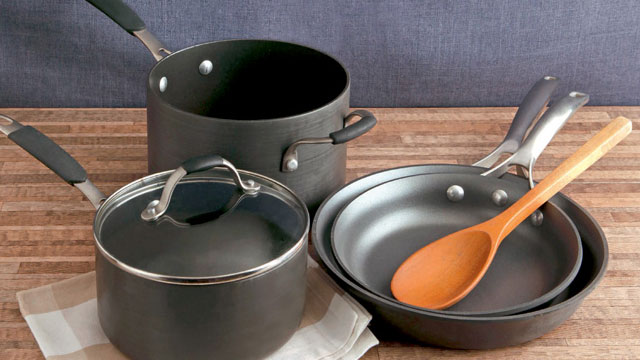 Tip of the Week: Choosing the Right Pans
Posted in:
Cooking
3 Hold back on the add-ins.
The star of the dish should always be the rice, so add the extras sparingly. Use fragrant veggies to add flavor—carrots, peas, onions, and scallions. You can also add bits of cooked meat if you want a heftier meal (plus, you can throw in extra meat here!): chicken, ham, dried fish, or chunks of beef.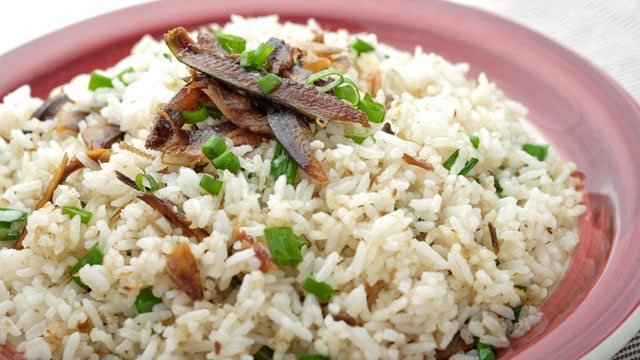 Tuyo Fried Rice Recipe
Posted in:
Recipe
4 Don't be afraid to season.
Soy sauce, mirin, fish sauce, sesame oil, or oyster sauce can give lots of flavor to your dish, but remember to use them sparingly and to keep tasting and adjusting the seasoning. Extra liquid can make your fried rice a little more mushy that you want!
ADVERTISEMENT - CONTINUE READING BELOW
Recommended Videos