Any day is a good day to enjoy a steaming bowl of sinigang, but having it on a cold, rainy day or when you're feeling under the weather is bliss—especially when the recipe tastes exactly like how your mom makes it.
Sinigang is one of the healthiest and simplest soup dishes you can make for the family. Kids love slurping the tangy hot soup so much, they even eat the vegetables that come with it.
If you want a quick and easy way to prepare your sinigang, you can use Knorr Sinigang sa Sampalok Mix.
Want to put a little twist to the usual sinigang? Here are four of our favorites, guaranteed to warm up the belly and comfort the soul.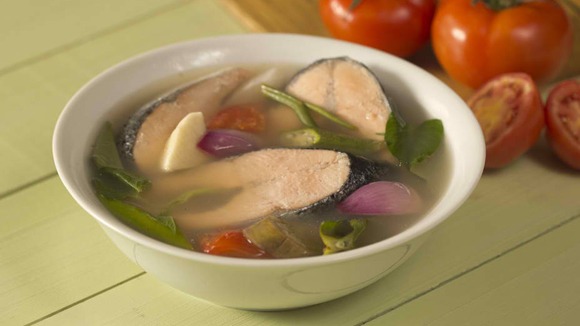 Photo from www.knorr.com.ph
Want to try another fish in your sinigang? Get a fresh batch of salmon and some native tomatoes and a bunch of kangkong and you have a delicious alternative! No one can resist a warm bowl of Salmon sinigang!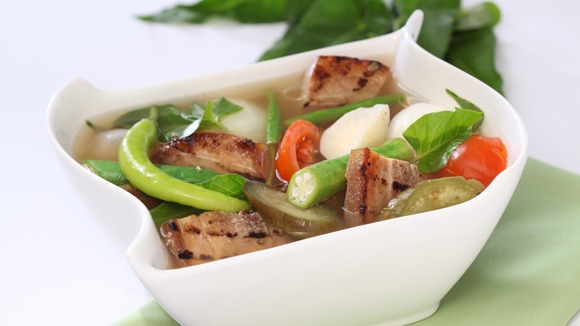 Photo from www.knorr.com.ph
Got some leftover grilled liempo? Just throw it in a pot with some of your favorite sinigang veggies and you've got yourself a new sinigang recipe. The savory taste of the grilled liempo combined with the tangy sinigang broth will definitely give the classic sinigang a new flavor!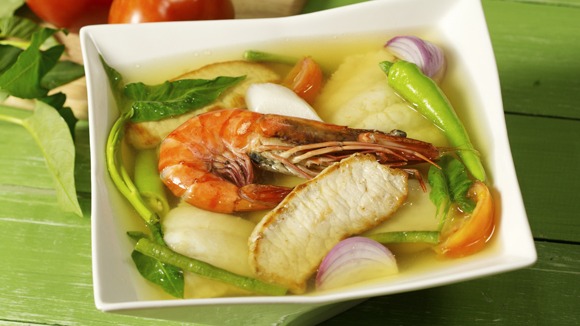 Photo from www.knorr.com.ph
Bet you didn't think you can combine shrimp and pork in one sinigang dish. Well, you can! Enjoy a delicious blend of sour and savoury with this Pinoy version of surf and turf. The delicious flavor of the shrimp gives the broth a different kick. Just use fresh local seafood and meat, and you're all set!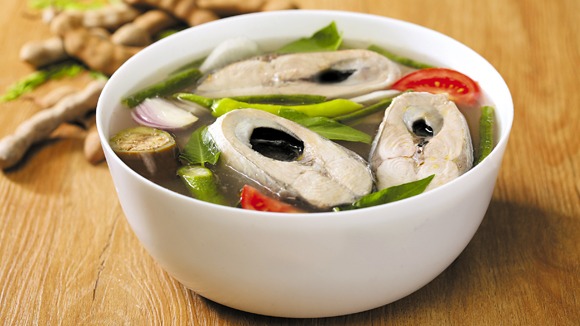 Photo from www.knorr.com.ph
For a healthier take and easier cooking time, use milkfish or bangus as the main meat. The miso gives the dish a richer flavor.
Rainy season isn't all that bad, especially when you and your family are in the pink of health and bonding over a good meal. Visit http://www.knorr.com.ph/ to get recipe inspirations so you can create more healthy comfort food.

Sources:
http://www.bbc.com/news/magazine-16250448