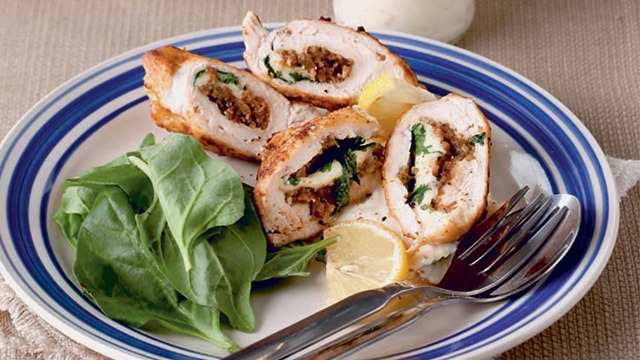 Chicken breasts are infamously known to be dry, bland, and boring. They are easily overcooked into a chewy mess and are often under-seasoned. However, if treated right, this part of the chicken can be absolutely delicious. Follow these tips to get the most out of those chicken breasts!
1 Do a quick brine.
A 30-minute brine is enough to do the trick: lock in all that juicy goodness before pan-searing or grilling! Here is everything you need to know about brining.
2 Pound them out evenly.
Place your chicken breast fillets in between two sheets of plastic wrap. Using a mallet or the bottom of an old jar, pound them until they are all at an even thickness. This way, they will all cook at the same time. It is easy to lose track and overcook the smaller fillets if you are cooking several batches.
3 Season boldly.
Chicken breasts need that fat pinch of salt. Don't forget the freshly-cracked black pepper, too! Add a little zing with smoked paprika or cayenne, and then make it even better: chicken loves fruit zest and herbs like flat-leaf parsley, rosemary, and thyme!
4 Cook over low to moderate heat.
For boneless chicken breasts especially, high-heat grilling or searing can cause the outer sides of the chicken fillet to seize up and overcook before the inside does.