It's not always the easiest thing to stay upbeat these days, especially as a pandemic brews just outside our doors. As the rainy season quickly approaches, you may find yourself needing that extra bit of comfort to get you through another day at home.
For a quick pick-me-up, head to your kitchen, play happy music with Spotify on the background, and try these easy recipes.
1 Milky Sopas Recipe
Sopas may sound more intimidating than your regular goto or lugaw, but it's definitely worth the extra cooking steps. You can adjust the recipe to make do with the ingredients you have at home in case you don't want to step outside for groceries.
Just be generous with that splash of milk for the creamy goodness that will warm you up on any cold, rainy day.
Get the complete recipe here: Milky Sopas
Cook while enjoying this playlist: Chill Hits
2 Sinigang na Baboy sa Miso Recipe
There's a reason why any list of Filipino comfort foods would be incomplete without sinigang. The mere mention of its unique blend of sour, salty, and savory flavors is enough to make most of us salivate.
Make your version even more special by adding miso instead of patis to your tamarind-flavored broth. Just throw everything into one big pot and simmer your way to a delicious bowl.
Get the complete recipe here: Sinigang na Baboy sa Miso
Cook while enjoying this playlist: OPM Favorites
3 Chicken and Pork Adobo Recipe
The best thing about adobo is that while it's flexible enough to be cooked in different ways, a lot of the recipes require items you already have in your kitchen: meat, soy sauce, vinegar, oil, garlic, black pepper, and laurel leaves.
If you're spending the quarantine away from your family, try this to get a taste of home.
Get the complete recipe here: Chicken and Pork Adobo
Cook while enjoying this playlist: Acoustically OPM
4 Ube Champorado Recipe
If you're hankering for sweets, you can always turn to a comforting bowl of champorado. This dish of chocolate-flavored rice is a classic that many Filipinos enjoy regardless of age.
Want to put a spin on your own take? Try to use ube instead of chocolate to give you that rich, creamy mouthfeel.
Get the complete recipe here: Ube Champorado
Cook while enjoying this playlist: Sing-along: 90's to Now
5 Korean-Style Fried Chicken Recipe
You don't have to wait for your favorite restaurant to open when you can treat yourself to Korean-style fried chicken at home.
It's hard not to feel sated with a bite of crunchy chicken skin, especially if it's drenched in a sweet and savory soy-garlic glaze. Remember to double fry for maximum crispiness.
Get the complete recipe here: Korean-Style Fried Chicken
Cook while enjoying this playlist: K-Pop Daebak
All of these dishes are easy enough to make, even for those who find themselves becoming first-time cooks during the quarantine. When most things fail to lift your mood, try whipping these up for a boost of comfort. Don't forget to make the cooking experience even more fun or relaxing by listening to your favorite music as you prep.
With Spotify, you can easily listen to the songs you love as you cook your go-to dishes. Downloading and using the app is free, and comes with access to an extensive music library as well.
Check out Spotify's playlists like Chillax Ka Muna to help keep your chill, or Mood Booster if you're looking for feel-good songs. You can also create your own playlist based on your mood, whether you're feeling a little senti or up for a bit of adventure in the kitchen. Curating your favorite music is easy as the Playlist Extender offers options for songs you might want to add to your playlist based on your playlist name and selected tracks.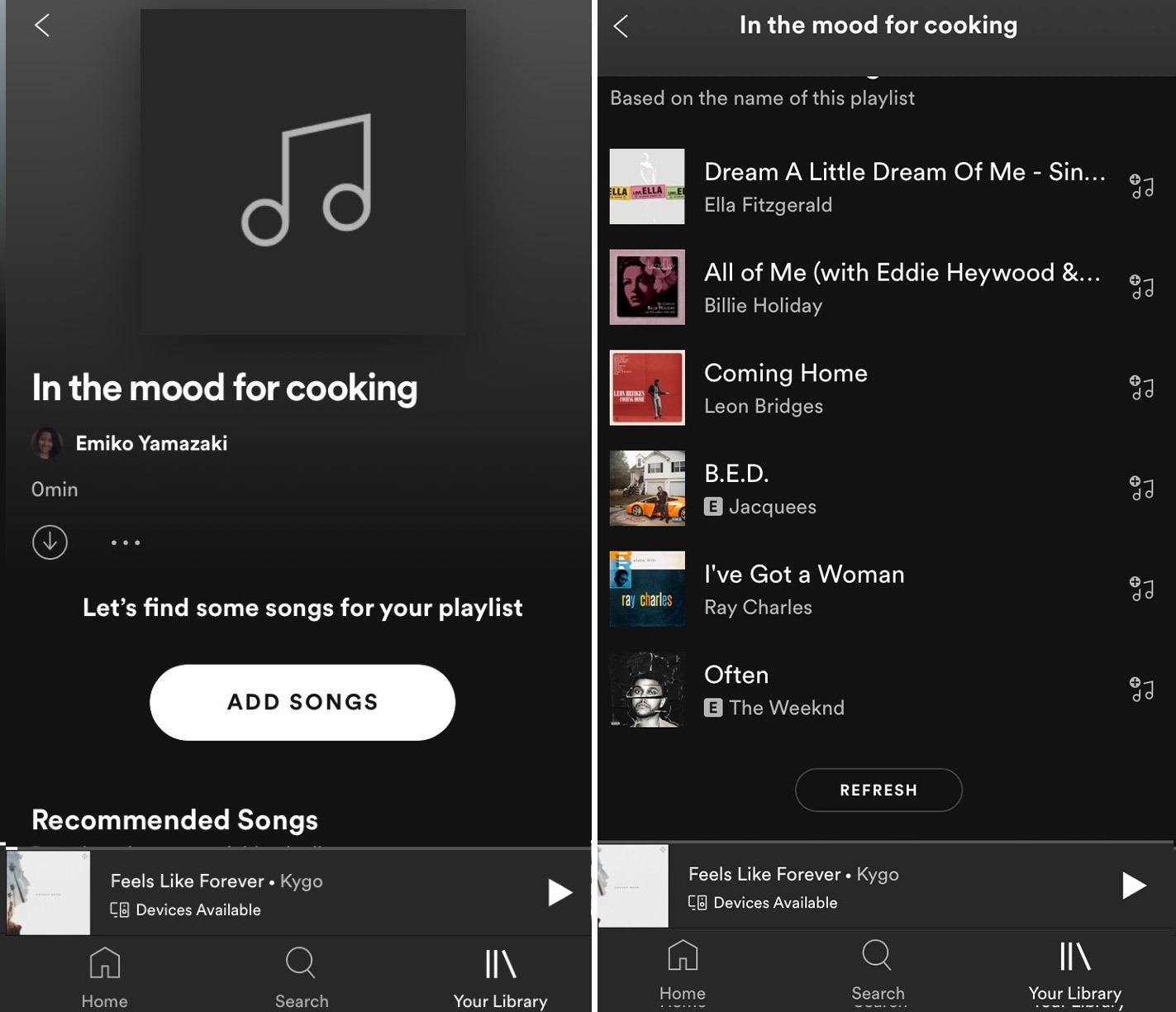 Spotify also has a radio feature that lets you discover music based on your favorite artists or music genres. Just search for the artist whose music you want to hear more, click on Artist Radio, click the three dots next to the "follow" button, and choose "Go to radio" to keep the positive vibes going.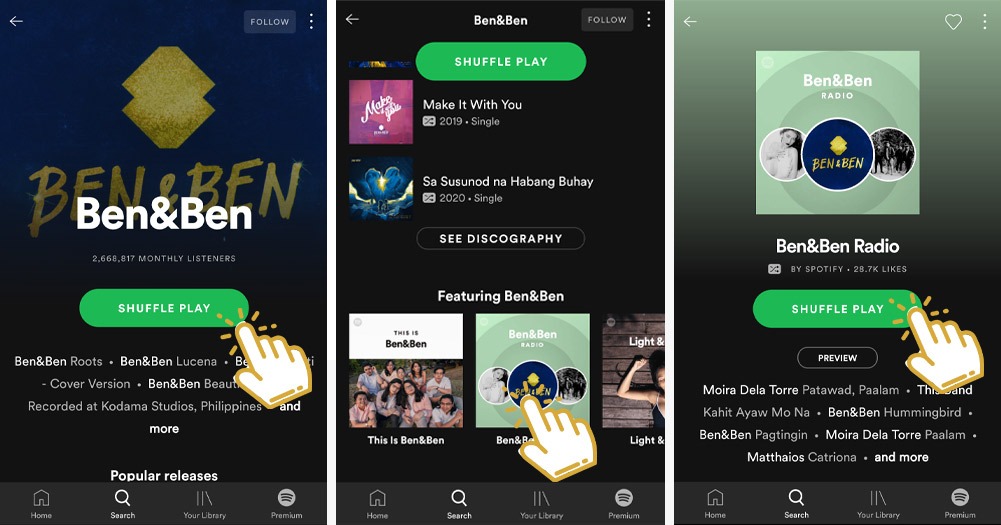 Download the Spotify app for free via App Store, Google Play, or the Spotify website to make cooking and spending time at home fun!