It's a common misconception that when you're living in a condominium unit, you live on takeouts. Contrary to that belief, condo living allows you to live fully at the comfort of your home through the amenities that are readily available within the community. At The Grove by Rockwell for example, you can enjoy luxury, lifestyle and security, complete with establishments that will allow you all the comforts of living, like the retail row and supermarket, which has everything you'll ever need right at your doorstep.
Break the common misconception that condo dwellers eat nothing but food straight from the box by trying out these delicious and easy-to-make recipes you can prepare in your condo kitchen.
A.M. Fruity Crunch
Start your day with this simple breakfast meal you can make in less than 10 minutes. All you need is your favorite cereals, a cup of canned fruit cocktail, and cottage cheese and you're done!
Get the recipe here!
Ham and Tinapa Fried Rice Recipe
Craving for rice? Whip up this delicious tinapa fried rice! Make it gourmet by adding ham, pineapple tidbits, egg, and parsley!
Get the full recipe here!
Garlic Pepper Prawns
Now who doesn't like prawns for lunch. If you thought you need a big kitchen for this, then this recipe just proved you wrong. Just go and get the freshest prawns you can get your hands on and try your hand on this recipe.
Get it here!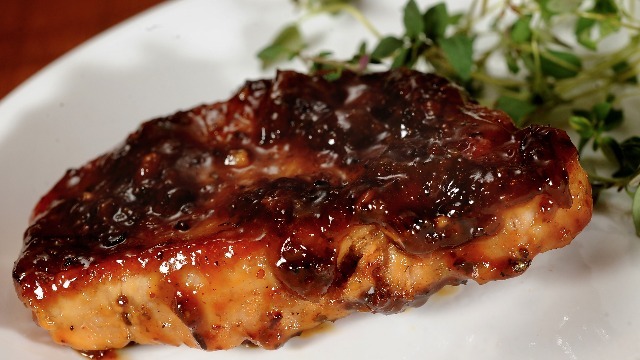 Honey-Soy Glazed Pork
If you've got guests coming over, here's the perfect dish to impress them! Just a little marinade and some nice Chinese pantry staples and you've got a delicious Asian dish.
Get the recipe here!
Three-Mushroom Pasta Recipe
Here's something for the mushroom lovers. This three mushroom pasta will sure take care of your late-night cravings. You can also add this creamy mushroom mixture on top of warm rice and bake! You've got yourself a delicious rice melt.
Here's the recipe!
These very simple recipes would definitely make condo living work for you. At The Grove by Rockwell, establishments like groceries and convenience stores are just a stone's throw away. You can easily pick up ingredients for simple recipes like these.
The Grove is a resort-like residential enclave amidst the city, just a stone's throw away from major leisure and business destinations in the city. If you're looking for a place to finally call your own, visit The Grove by Rockwell's website at http://www.thegrovebyrockwell.com.