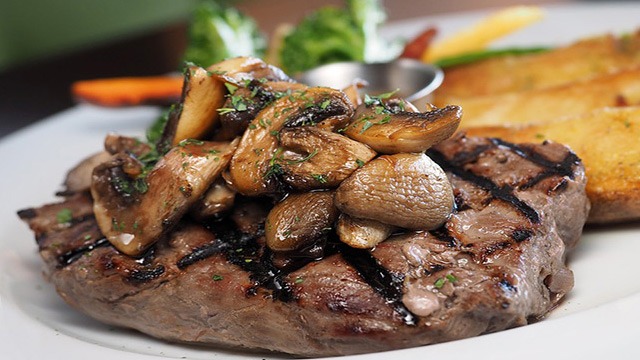 Seasoned steaks may be delicious enough to enjoy as they are, but dressing your steak dishes up with sauces on the side can bring your steaks up to the next level. From pungent mustard sauces to smooth buttery ones—we've got five perfect pairings that you can fit to your liking. Slather these sauces over your steaks when they are fresh off the grill!
1 Mushroom sauce
Make this perennial favorite even better by using a variety of fresh mushrooms like shiitake, white button, and brown cremini.
2 Steak sauce
This dark brown sauce has a tart flavor profile. It's made with ketchup, vinegar, and spices.
3 Prepared horseradish
Pungent with a bit of heat, this condiment cuts through the richness of a steak. You can make a mild, creamy version by mixing mayonnaise or sour cream into it.


4 Prepared mustard
Its tang and pungency highlight the flavors of steak well. Dijon is a good choice—it's made with a special blend of white wine and spices.
5 Bearnaise sauce
Made with butter and egg yolks, this classic French sauce is rich and decadent, and has a slight tang that pairs nicely with steak.
CLICK HERE for more steak recipes.
Text originally published in the August 2015 issue of Yummy magazine.
Image from Pixabay.