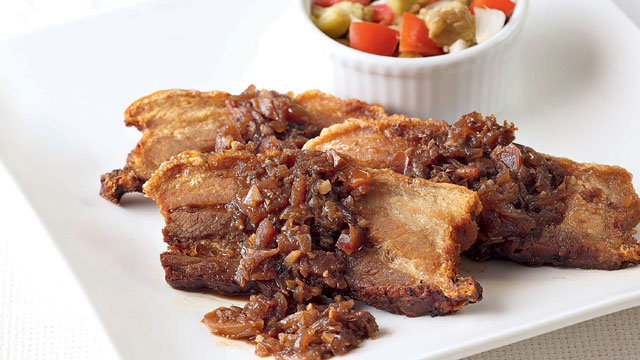 Lechon kawali is undoubtedly delicious. It's crispy, tender, and flavorful, especially when paired with the sweet liver sauce that we Pinoys love. There's also inihaw na liempo, chargrilled to perfect tenderness after marinating in toyo and calamansi.
But guess what? There is more to the humble liempo than these. Here are five new delicious ways to cook and serve the liempo that you might like, too:
1 Pair it with a different yet flavorful sauce.
Let's start easy. All we ask is that you try another sauce with your lechon kawali. We know bagoong is a staple in every Pinoy household, so this condiment is the basis of a lip-smacking good sauce.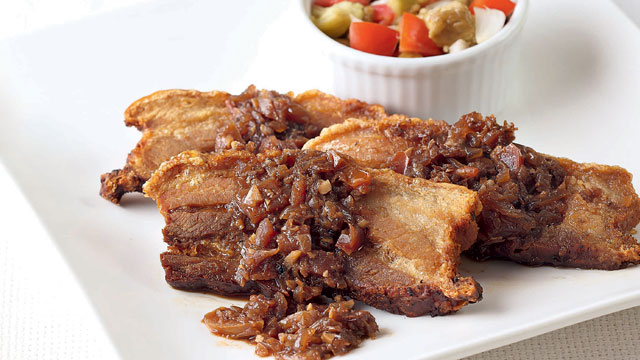 Crispy Lechon Liempo with Bagoong Sauce
Posted in:
Recipe
2. Smother it in a sweet and spicy sauce.
This recipe is the simple lechon kawali but with a flavor-boosting twist. The sauce that coats this pork plays around with your taste buds, with its sweet and sticky flavor that hides a kick from the chili. This would make an envy-worthy pambaon, too.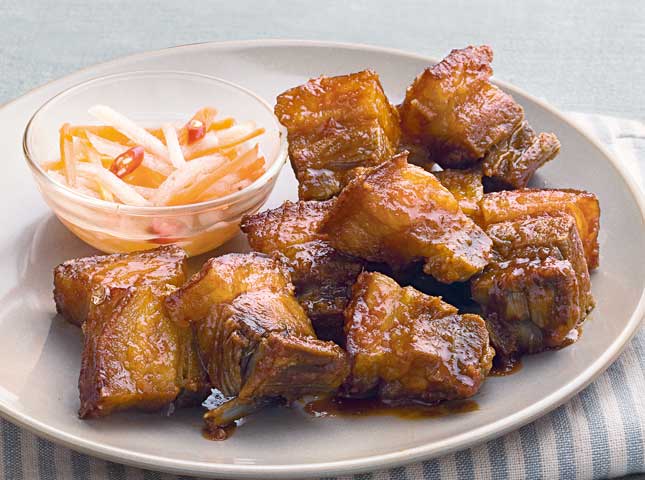 Chili-Honey Glazed Lechon Kawali
Posted in:
Recipe
3. Upgrade a veggie dish.
What dish wouldn't be made better when lechon is added to it? Case in point, this veggie-packed spring roll that does away with the wrapper for some delicious crispy pork. Topped with crunchy peanuts and doused in a peanut sauce, it's a version that we bet even the kids might just love, too.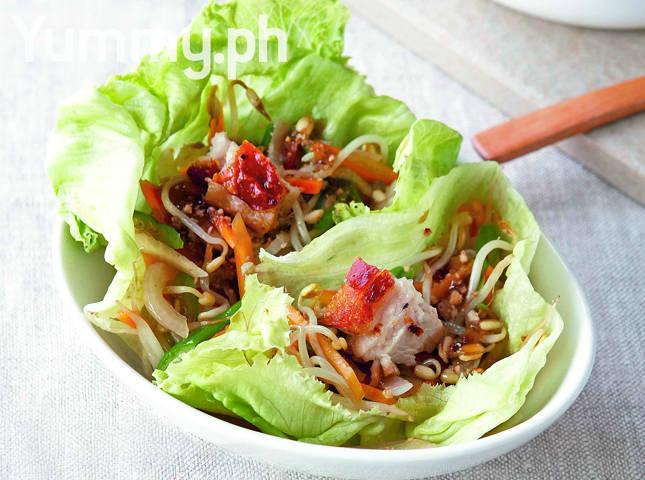 Lumpiang Hubad with Lechon Kawali
Posted in:
Recipe
4 Serve it with something else.
Lechon kawali is always paired with rice, and there's nothing wrong with rice. But how about serving it in something just as familiar as rice yet is different and unique? Sweet barbecue sauce coats these liempo slices before being stuffed in to rice buns aka mantou. Best part is, you've just made these easier to eat on the go!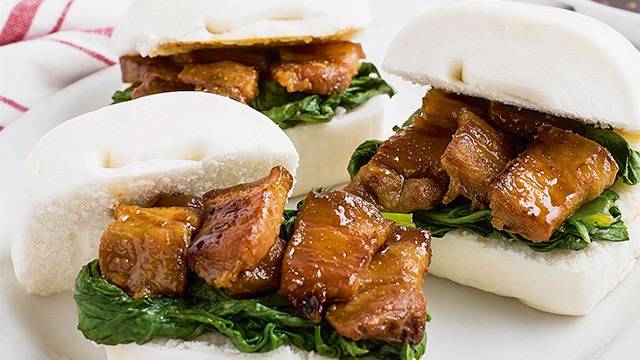 Liempo Buns Recipe
Posted in:
Recipe
5 Cook it another way like this Asian-style dish!
Time to improve your cooking game with the liempo. Instead of the usual frying, the liempo is first cubed and then stewed in a flavorful broth. While it's not your usual crispy liempo, it results in liempo that's not only super tender a fork can cut it, it's going to be super tasty as well.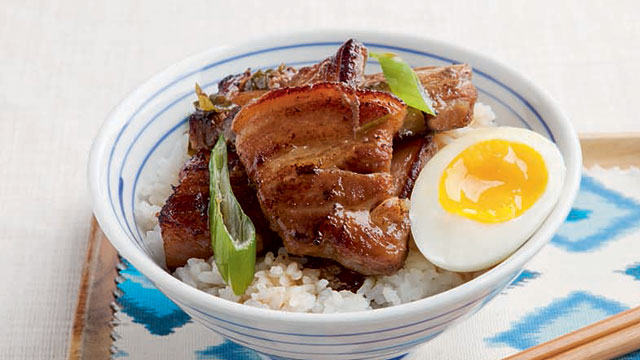 Braised Pork Belly Recipe
Posted in:
Recipe
ALSO READ: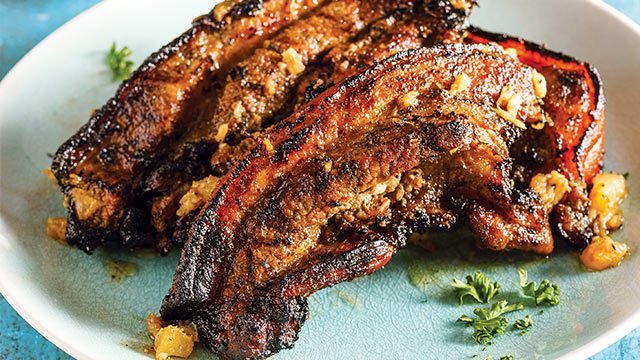 5 Steps to Making Really Good Pork Liempo
Posted in:
Cooking
ADVERTISEMENT - CONTINUE READING BELOW
Recommended Videos