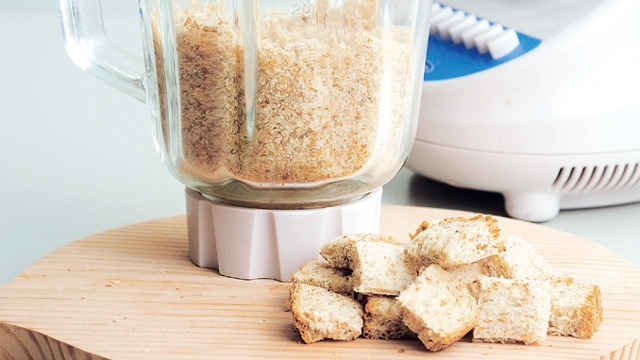 Find yourself with odds and ends after cooking up a storm? Don't chuck them in the trash bin! Try these 10 ideas and breathe new life into kitchen scraps.
1 Make croutons and bread crumbs with leftover bread.
Wondering what to do with leftover bread crust after making your kinds' sammies? Make croutons by toasting them until golden and crunchy! Add them to soups and salads, ten crush the extra cubes to make breadcrumbs.
2 Peels can be used for fruit-infused syrup.
Save the peel the next time you devour and orange and use it to make an orange – infused syrup perfect for pancakes, ice cream, and even cocktails. Simply boil the peel with water and sugar, and simmer until thick and syrupy.
3 Fish skin = crispy chicharon!
You've just filleted a fish. What do you do with the skin? We say turn it into crispy chicharon! Pat the skin dry with paper towels, slice into pieces, then dredge them in a mixture of all-purpose flour, cornstarch, and salt. Deep-fry until crisp, and serve with spiced vinegar and an ice-cold drink.
4 Make dip with leftover vegetable pulp.
Next time you make vegetable juice using your juicer, collect the leftover pulp and whip up a dip. Mix the pulp (carrot, cucumber, and zucchini work best!) with softened cream cheese; lemon juice, salt, and pepper then serve with crackers or crostini for an easy appetizer.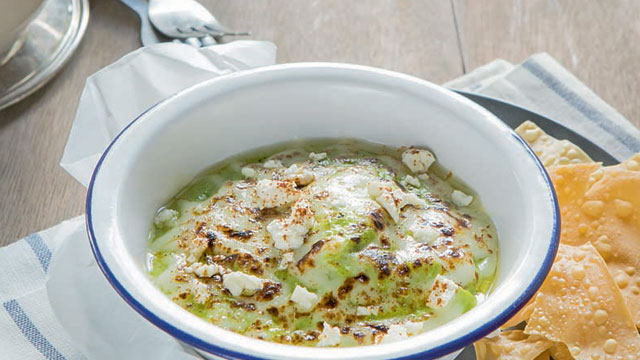 Parmesan-Pea Dip Recipe
Posted in:
Recipe
5 Make seafood stock with shrimp heads.
Shrimp heads are packed with so much flavor, so it's wise not to throw them away. Why not make seafood stock? And here's another idea: Make tempura! Coat the heads in the usual tempura batter, then deep-fry to golden perfection.
6 Use tea to give rice and noodles extra flavor.
Don't discard used tea bags! You can use them for the second time to give rice and noodles a flavor boost. All you need to do is add the bags when boiling your grains. Try jasmine tea with rice and green tea with noodles.
Tips were part of a feature published in the November 2015 issue of Yummy magazine