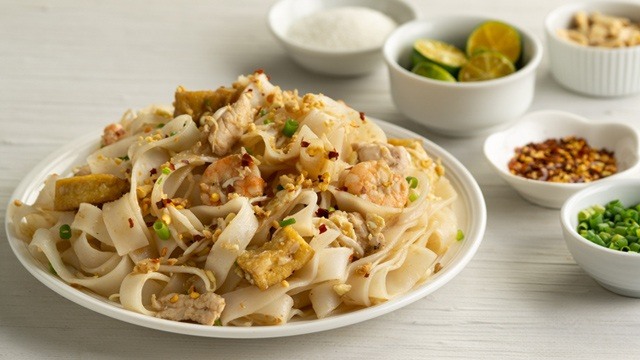 Thai street food is known for its vibrant flavors, bold spices, and mouth-watering aromas. It's hard to walk through the busy streets of Thailand without stopping by a street food vendor for a bite to eat! There's nothing like the experience of biting into these mouthwatering bites from an actual Thai street vendor, but the good news is that you can make these tantalizing street food at home.
Here are some Thai street food recipes you can whip up when you're craving bold, rich flavors:
1 Pad Thai Recipes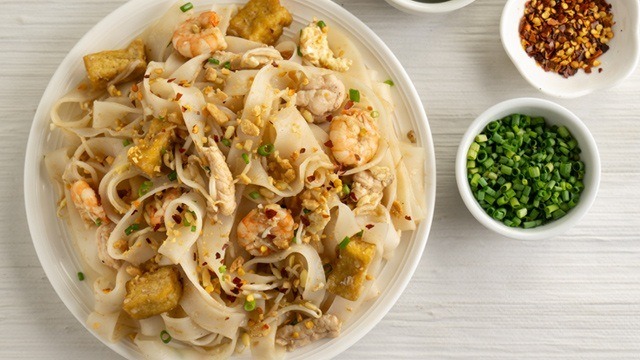 Pad thai is perhaps the most famous Thai street food dish, and it's no wonder why. This stir-fried noodle dish is made with rice noodles, shrimp, tofu, egg, bean sprouts, and flavored with tamarind paste, fish sauce, and sugar. It's typically served with a wedge of lime, ground peanuts, and chili flakes on the side.
This hearty noodle dish is easily one of the first street food anyone exploring Thai cuisine might try, and this easy chicken and shrimp pad thai recipe is something that comes together in a few minutes at home.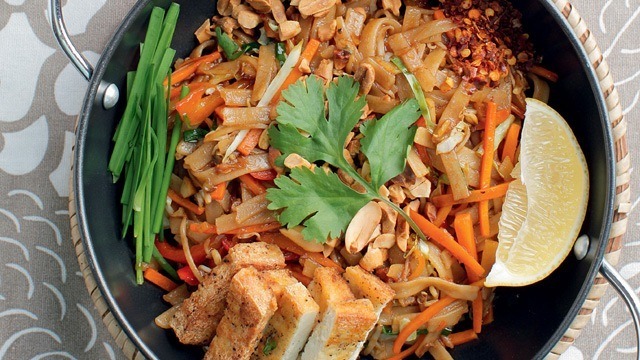 Pad Thai For One? We Have a Recipe!
Posted in:
Cooking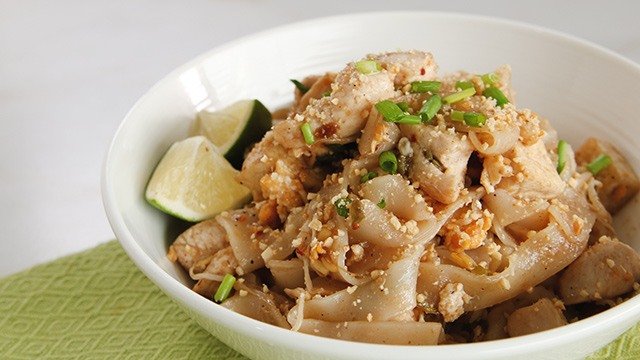 WATCH: How to Make Easy Chicken Pad Thai
Posted in:
Cooking
2 Som Tam (Green Papaya Salad) Recipe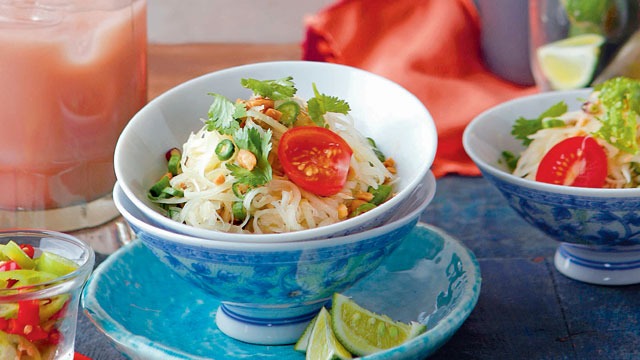 Som tam is a spicy and tangy papaya salad that's a staple of street food vendors throughout Thailand. The salad is made with shredded green papaya, tomatoes, peanuts, dried shrimp, and a dressing made of garlic, chili, palm sugar, lime juice, and fish sauce. This som tam or Thai green papaya salad recipe is a refreshing and flavorful dish that's perfect for beating the heat.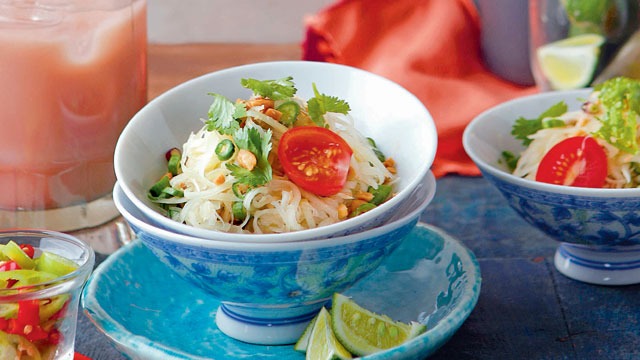 Som Tam (Green Papaya Salad) Recipe
Posted in:
Recipe
3 Gai Tod (Thai Fried Chicken) Recipe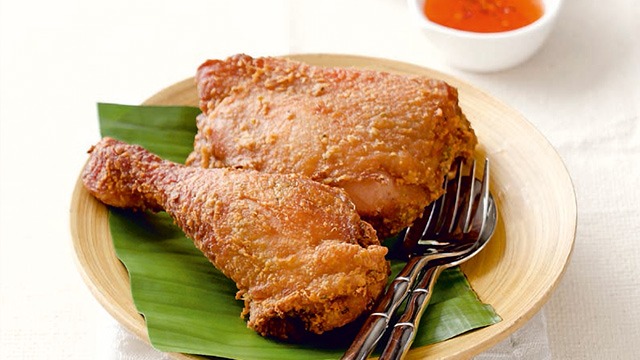 If you're craving for something crunchy, try gai tod! Gai tod is a popular deep-fried chicken dish. The chicken is marinated in a mixture of garlic, coriander, white pepper, and soy sauce before being battered and deep-fried. This crispy, flavorful gai tod or Thai fried chicken recipe is perfect for a quick and satisfying snack.
ADVERTISEMENT - CONTINUE READING BELOW
Recommended Videos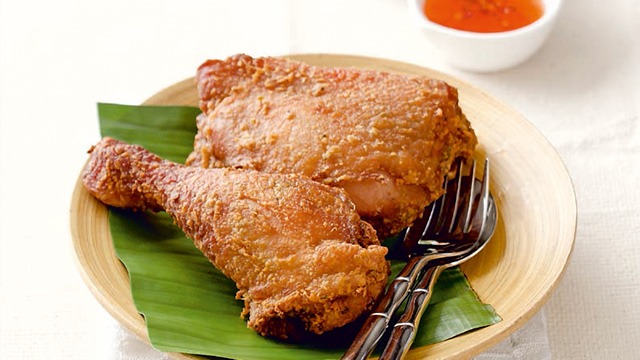 Thai-Style Fried Chicken Recipe
Posted in:
Recipe
4 Pad Kra Pao (Basil Chicken) Recipes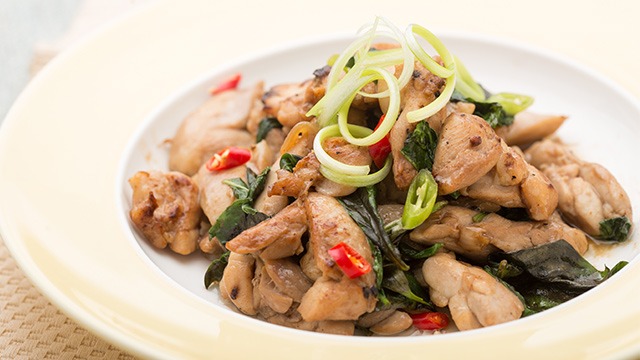 Thai food is known for its vibrant seasonings, and one of the ingredients that lends its powerful flavor and aroma is Thai basil. Compared to Genovese or sweet basil, which is normally used to make pesto, Thai basil has a stronger anise flavor that makes stir-fried meat dishes like pad kra pao that much more flavorful. This Thai basil chicken dish is usually served over rice and fried egg; plus, you can always add more or less chili flakes depending on how spicy you want your Thai basil chicken recipe to be.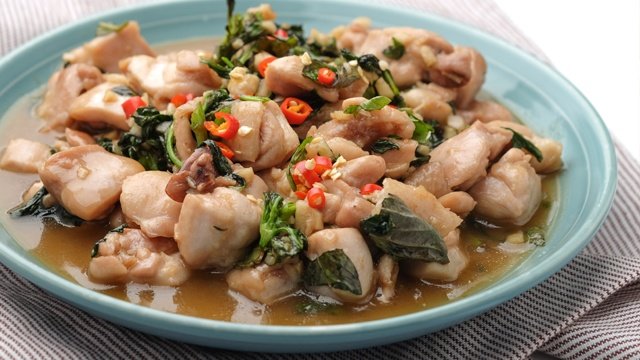 Chicken and Basil Stir-Fry Recipe
Posted in:
Recipe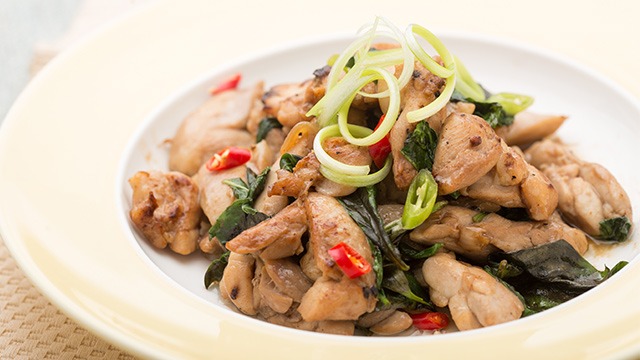 Chicken Basil Stir-Fry Recipe
Posted in:
Recipe
5 Tod Mun Pla (Thai Fish Cakes) Recipe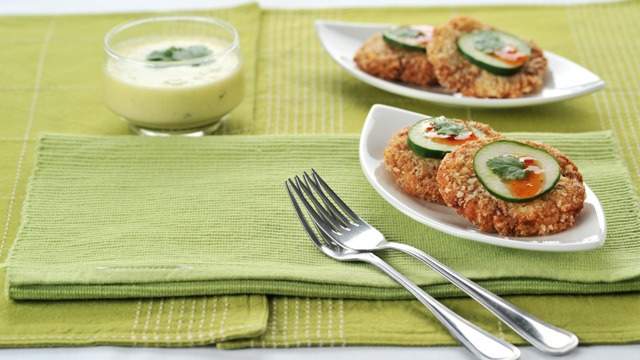 Thai fish cakes, also known as tod mun pla, are made by mincing white fish with spices and herbs like kaffir lime leaves, lemongrass, and chili peppers. The mixture is then seasoned, shaped into patties, and deep-fried until crispy and golden brown. This Thai fish cake recipe is easy to make and can be enjoyed as a viand with rice or even as a snack.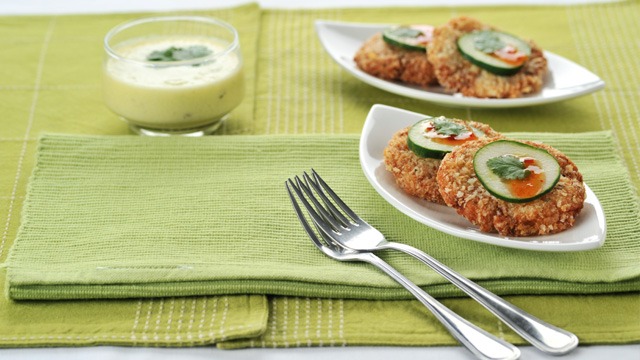 Thai Fish Cake Recipe
Posted in:
Recipe
6 Guay Tiew (Noodle Soups) Recipes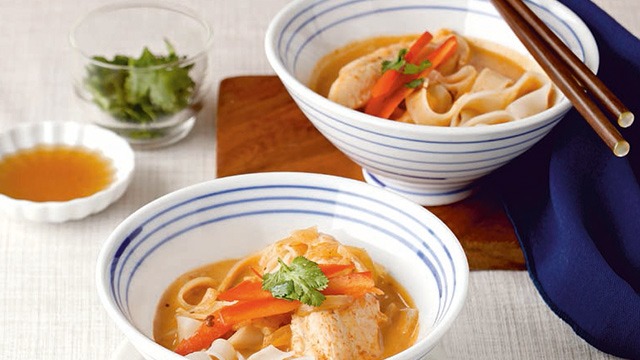 "Guay Tiew" means noodle soup, which, when it comes to Thai street food, literally refers to any noodle soup dish! There is a wide variety of noodle soups that you might be able to find in Thailand, from curry noodle soups like khao soi to chicken noodle soups with a coconut-flavored broth. They can be made with meat, seafood, dumplings, or a combination of any of these, and they boast tantalizingly strong flavors that will make you want more.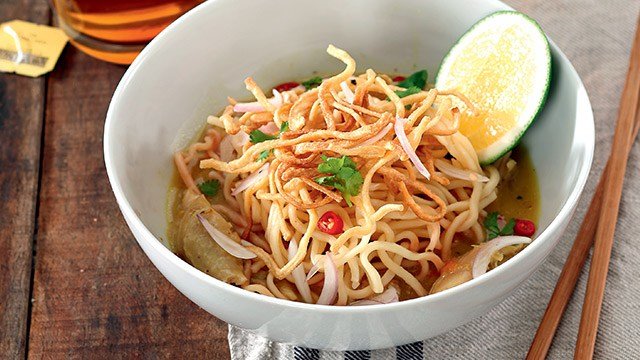 Khao Soi (Thai Curry Noodle Soup) Recipe
Posted in:
Recipe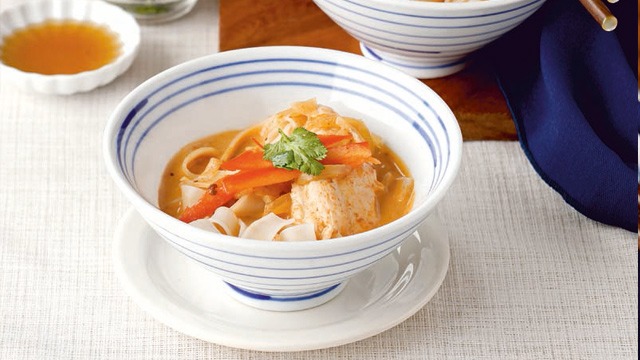 Thai Chicken Noodle Soup Recipe
Posted in:
Recipe
7 Moo Ping (Grilled Pork Skewers) Recipes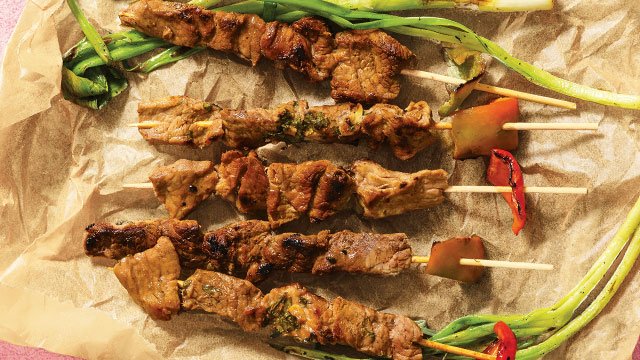 It's hard to go through a list of street food without mentioning any kind of barbecue, so of course moo ping or grilled pork skewers are a must on this list! Moo ping is marinated in a mixture of garlic, soy sauce, and coconut milk before being grilled over charcoal. While moo ping is usually made with pork, you can also easily substitute it with beef to make this Thai beef skewers recipe.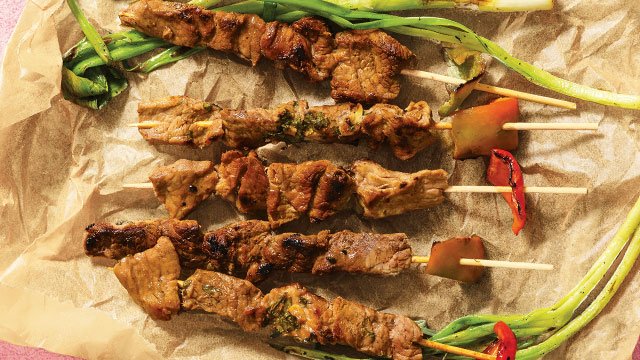 Thai Beef Skewers Recipe
Posted in:
Recipe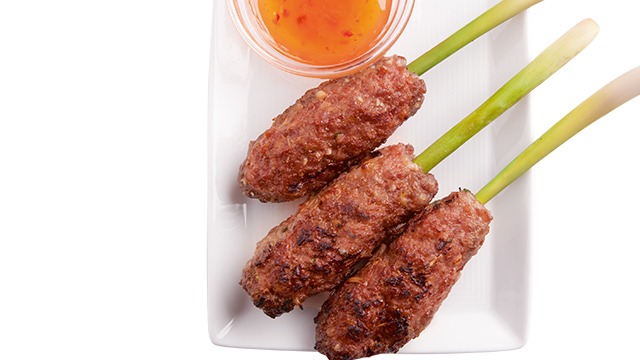 Grilled Pork Skewers Recipe
Posted in:
Recipe
8 Mango Sticky Rice Recipe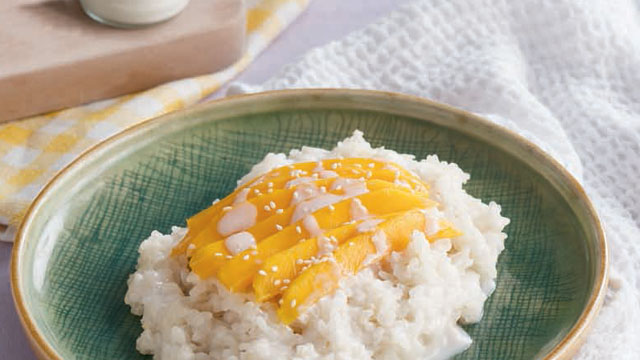 Much like the pad thai, mango sticky rice is one of the Thai street food that you just can't miss! Mango sticky rice is made by steaming sticky glutinous rice (malagkit) in pandan leaves which gives it a fragrant aroma and then mixing this with a deliciously sweet and creamy coconut sauce. It is topped with fresh mangoes, making it a refreshing treat that can be eaten either as a snack or as the perfect sweet dessert to finish off a meal.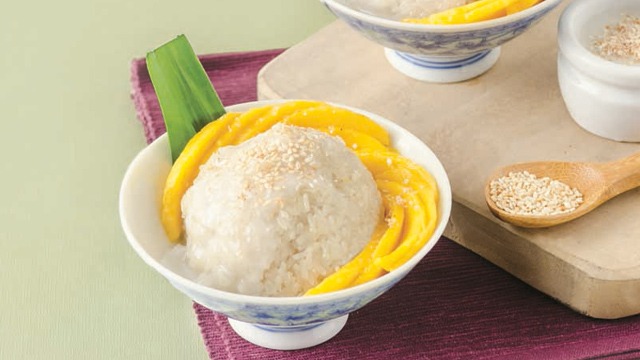 Mango Sticky Rice
Posted in:
Recipe
Want more Thai food? Here are Thai food recipes you can try for dinner:
***