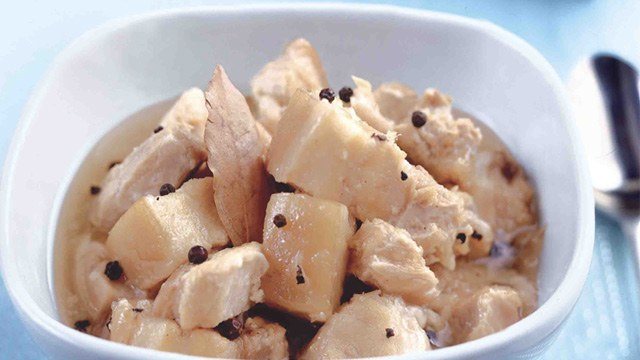 While we all know the adobo is more popularly stewed in a marinade of soy sauce, vinegar, garlic, and black pepper, adobo more accurately refers to a dish being marinated or cooked in vinegar. Its main purpose was to preserve the meat during a time when refrigeration was rare.
That's why the most accurate rendition of the adobo may just be the adobo sa puti or adobong puti. Adobo sa puti uses vinegar as its main stewing base. A little seasoning of salt, the all-important black pepper, and crushed garlic complete the flavors that makes up the inherently simple adobo.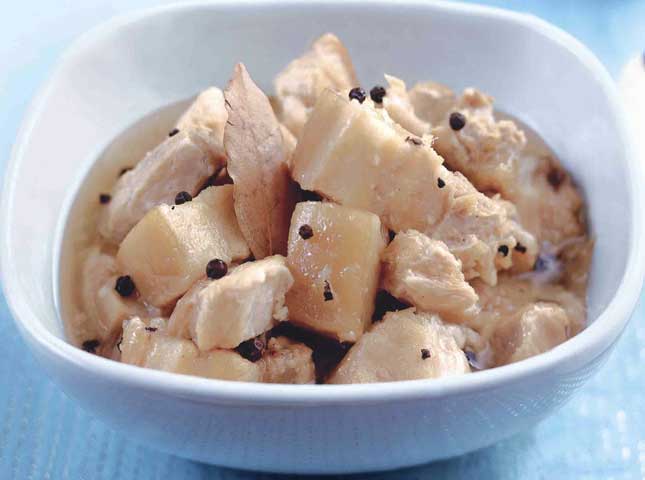 Adobo sa Puti Recipe
Posted in:
Recipe
But the simplicity of ingredients of the adobo sa puti is what allows the flavors of the meat shine. Once cooked, the vinegar, reduced and its acidity tamed during the simmering process, serves as a brightening flavor enhancer of the meat. With no other ingredient to really compete with it, the meat is really the star of the adobo. And that's probably why we love the adobo so much and has resulted in its many variations over the years.
But while the adobo has versions beyond what the original dish was composed of, it doesn't deviate from the fact that it's a delicious dish, no matter the version.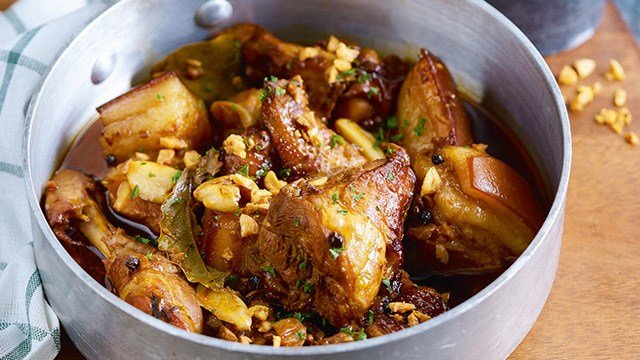 Here's What You Should Know About Adobo
Posted in:
Cooking