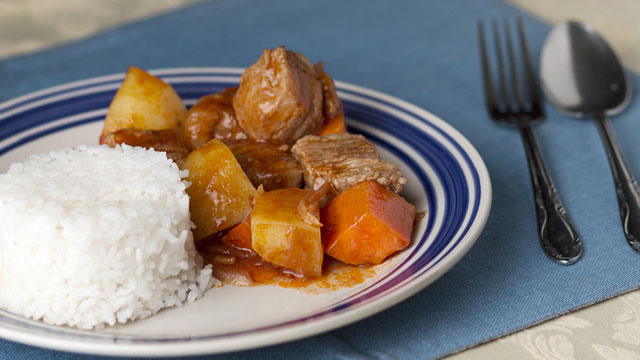 We get it. You've seen the ingredients list and at first glance, it seems like a similar dish with a glaring difference: the name. Give it a taste and you know it's similar Filipino dishes but different and differences are more than just the meat.
Here are the ways you can tell which dish is which:
1 Afritada usually uses chicken and Mechado usually uses beef.
Classically, afritada is known to be made of bone-in chicken pieces while a classic mechado is made of beef chunks. Both have versions which include the substitution of the beef or the chicken for pork.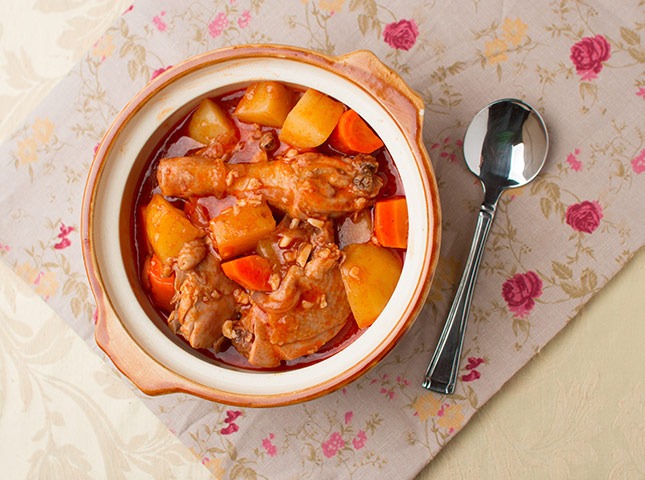 Chicken Afritada Recipe
Posted in:
Recipe
2 Both are tomato-based stews. 
Tomato sauce is the what makes up the sauce of the two dishes. But because the two dishes have different meats, these meats transform the overall flavor profile of the tomato sauce. Change the meat to pork, and again, the taste changes. But the bottom line is that the tomato sauce is the main component of the sauce.
3 The vegetables are different.
Both have potatoes and carrots as vegetables. But only afritada has bell peppers which again gives its bite to the sauce. Sometimes, green peas are added to the mix as well, usually to add a brighter color to the overall dish. Mechado, meanwhile is commonly all about the beef and the fewer the accompanying ingredients, the better.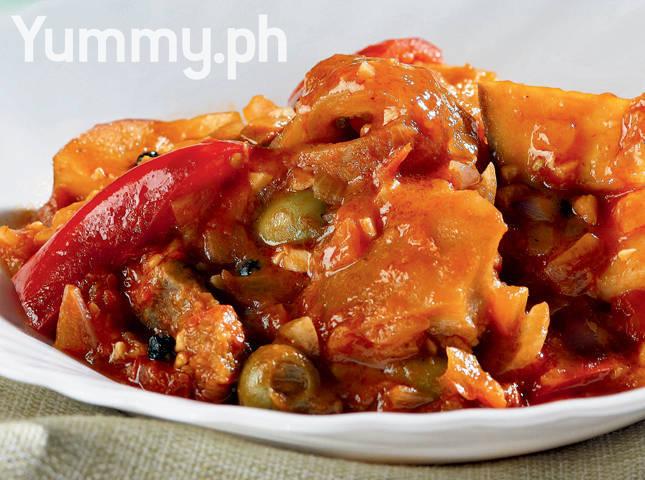 Mechado ala Alejandrino
Posted in:
Recipe
4 Both are considered stews.
Afritada is stewed in the tomato sauce to cook the vegetables and chicken only until cooked through, which is a much shorter time than is needed for the beef chunks in the mechado to tenderize.
5 The seasoning is different.
The mechado is more similar to menudo in flavor than afritada because soy sauce is the main seasoning agent in mechado, not salt. This not only alters the flavor profile of the sauce, it changes its color, too, giving the mechado a deeper, darker orange hue than the more yellow orange of the afritada.
6 Mechado is considered party food while afritada is an every day dish.
Since beef is a more expensive cut of meat than chicken, the mechado is usually reserved for fiestas and special occasions. Meanwhile, afritada and widely-available chicken can be a dish anyone can enjoy, any day. But these two reasons is also why pork versions of mechado as well as afritada is common.
While these similarities and differences help you tell which is the afritada and which is a mechado, both stews share a common trait: both are delicious which is the main reason both have become classic and beloved Pinoy dishes.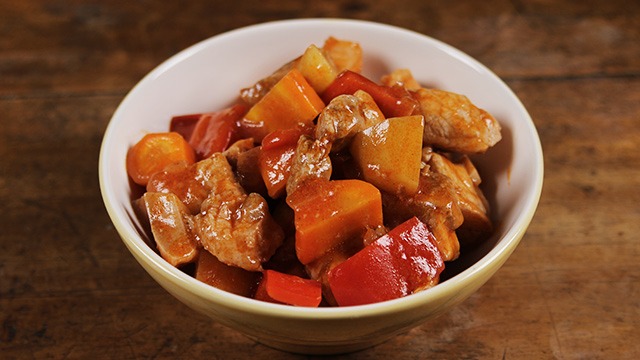 WATCH: How to Make Pork Afritada
Posted in:
Cooking
ADVERTISEMENT - CONTINUE READING BELOW
Recommended Videos