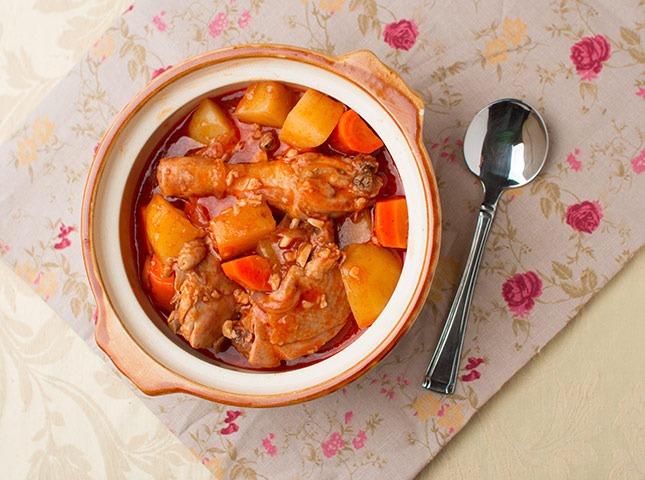 The classic afritada is a fairly basic recipe: sauté garlic and onions in oil, brown the chicken pieces, stir in tomato sauce and water, add potatoes and carrots, and simmer the stew until the chicken is cooked through, and the vegetables are fork-tender. Season to taste with salt and ground black pepper, and a delicious meal is served.
While this makes for a delicious afritada that has been tried and tested, we think you can do better. Just by adding this one ingredient, you add a sweetness that we know that all Pinoys will love: pork and beans.
Pork and beans is a just a simmered stew of tender beans, pork bits, and tomato sauce seasoned with paprika and made sweet with sugar. That's why it goes well with many tomato dishes! But the added sweetness injects flavor that counters the sour notes of the tomatoes so you're not left with an overly sour dish that's tasty like it's just tomatoes.
Try it the next time you have a craving for afritada. Add sweetness to this classic Pinoy recipe (or any tomato dish!), and you may find you've just created a new favorite dinner dish.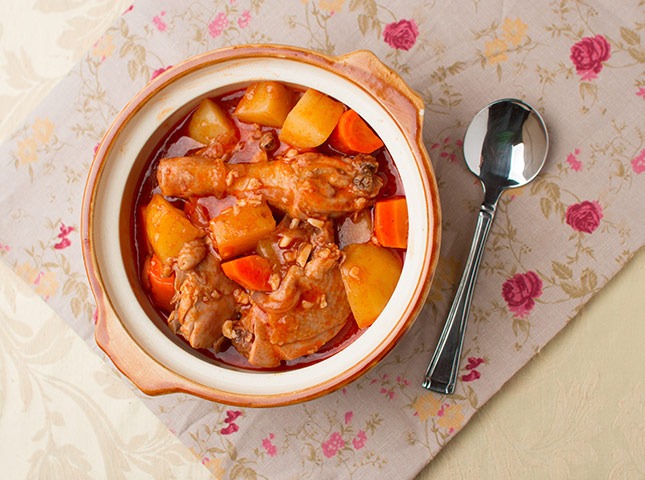 Chicken Afritada Recipe
Posted in:
Recipe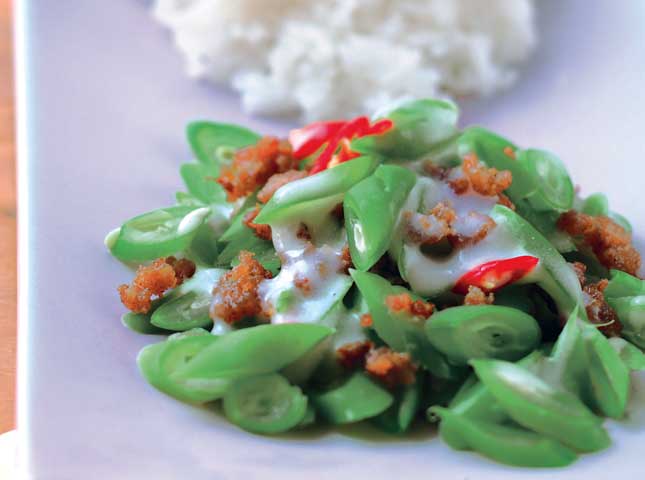 Pork and Beans Gata
Posted in:
Recipe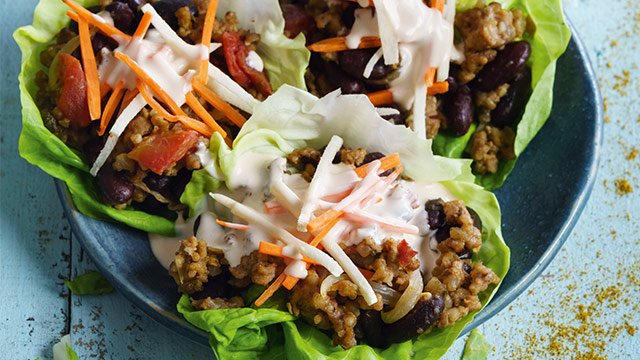 Pork and Bean Lettuce Cups Recipe
Posted in:
Recipe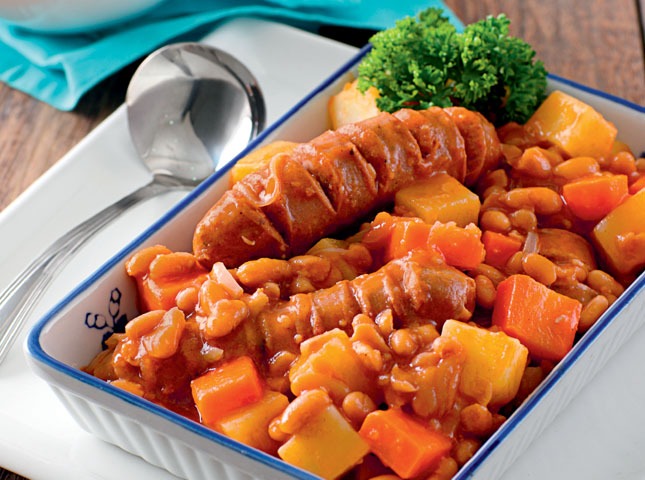 Pork, Sausage, and Bean Stew Recipe
Posted in:
Recipe