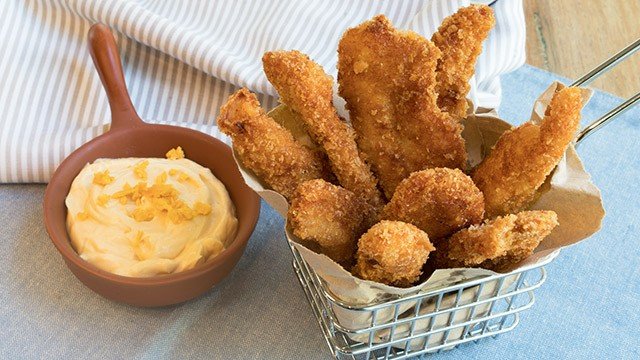 Hosting a party for Christmas? Waiting for midnight to have your Noche Buena? Bookmark these easy appetizers—the dishes are as delicious as your showstopping mains: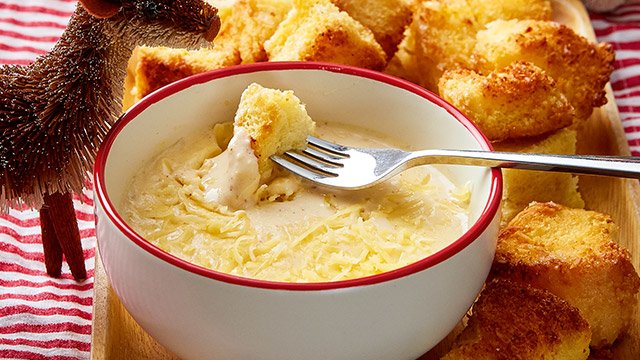 1 Queso de Bola Dip with Toasted Ensaymada Recipe
You already have the ingredients for this delicious cheese dip! All you need to buy is some crackers or chips to go with it. Your guests will thank you for it!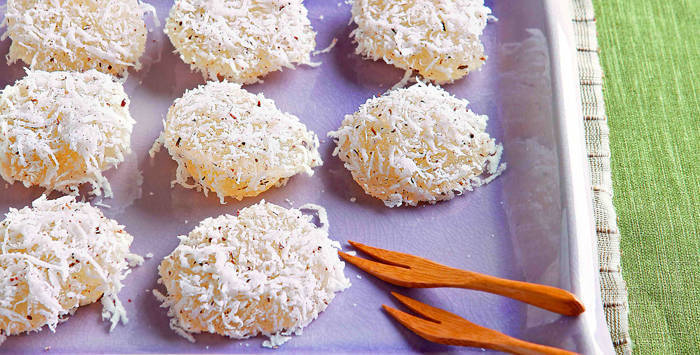 2 Pichi-Pichi Recipe
Who said appetizers need to be savory? This super easy-to-make Pinoy kakanin is a great way to start the night.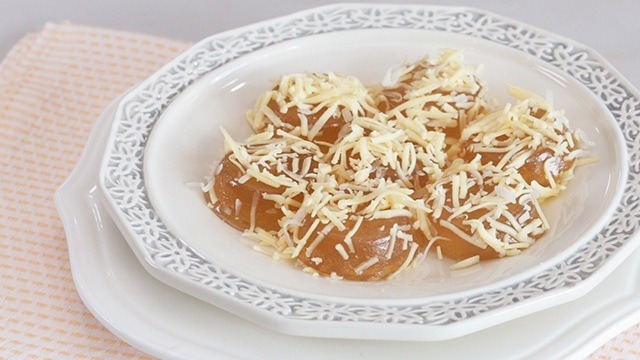 WATCH: How to Make Pichi-Pichi
Posted in:
Cooking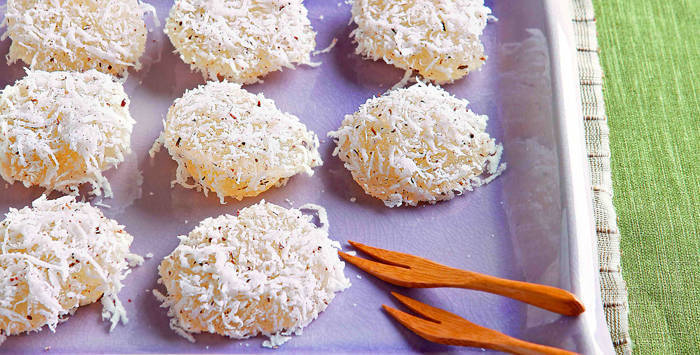 Pichi-Pichi Recipe
Posted in:
Recipe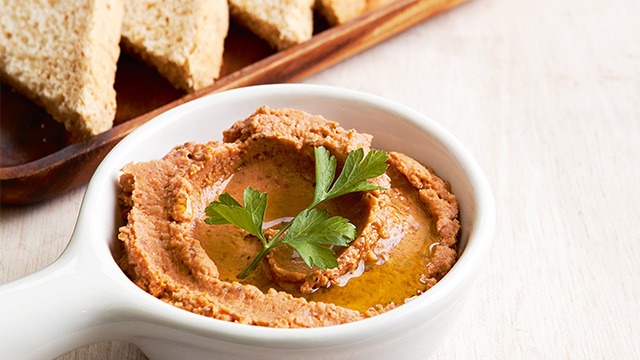 3 Roasted Garlic Hummus Recipe
Match this delicious tasty dip with store-bought pita bread you can easily toast and you're set. The best part about this hummus from its garlicky goodness? It's creamy without the guilt, thanks to chickpeas.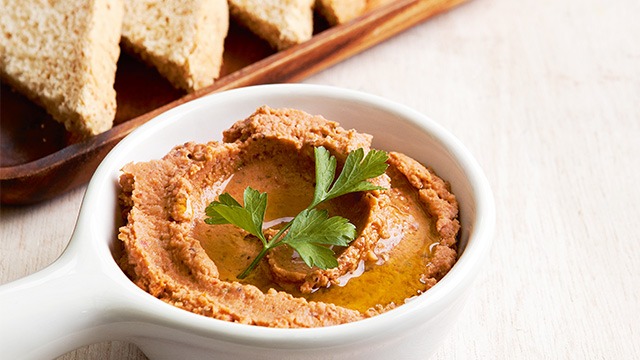 Roasted Garlic Hummus Recipe
Posted in:
Recipe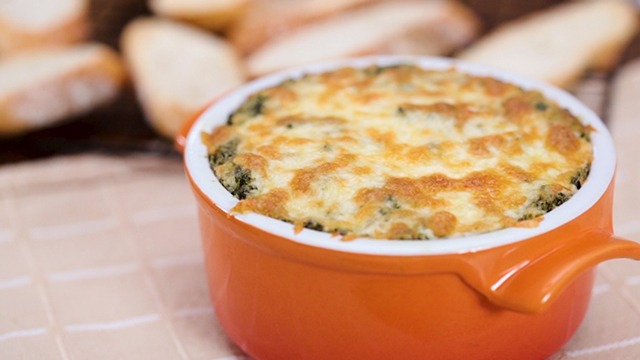 4 Quick Spinach-Mushroom Dip Recipe
With frozen spinach and canned mushrooms, this dip comes together in just a few minutes. Do it first and you'll have something to snack on while you're cooking the rest of your elaborate dinner plan.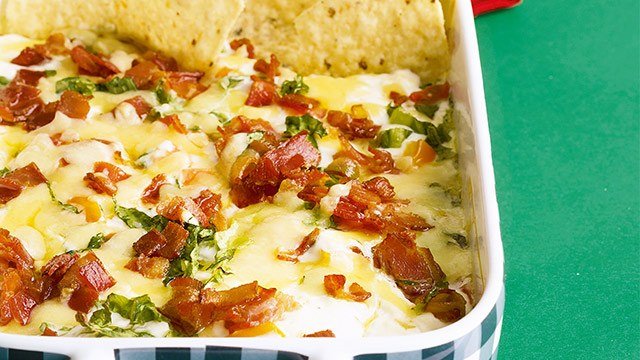 5 Baked BLT Dip Recipe
Ooey gooey and cheesy—who can say no to this? With a bag of chips and slices of toast, everyone's happiness meter will shoot right through the roof.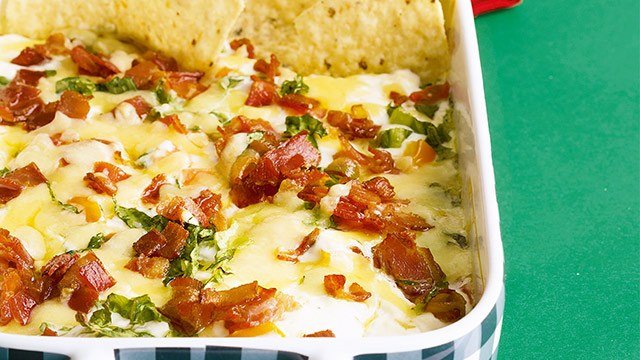 Baked BLT Dip Recipe
Posted in:
Recipe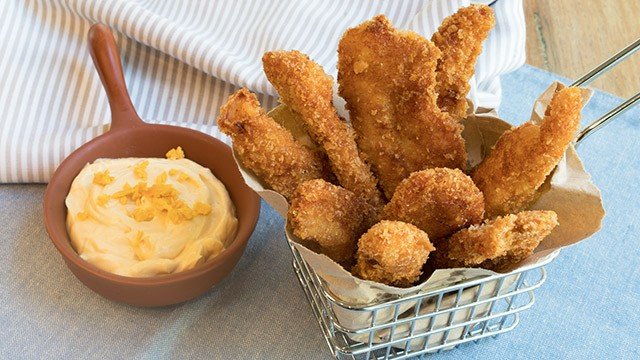 6 Fried Chicken Fingers with Salted Egg Dip Recipe
If you're missing the salted egg trend, the familiar flavors and punchy umami notes will make you happy. 
ADVERTISEMENT - CONTINUE READING BELOW
Recommended Videos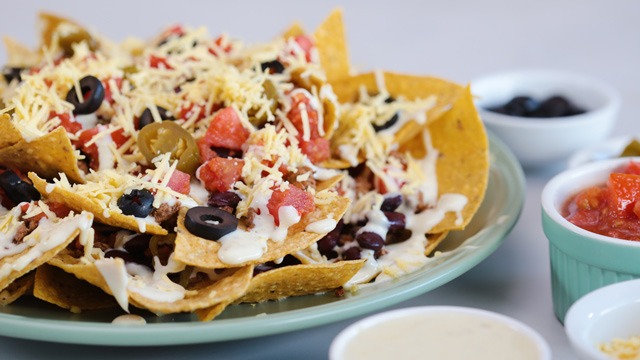 7 Loaded Nachos
Feeding a crowd? This recipe is a delicious mix of flavors and textures that will have people joyfully getting their fill. 
ALSO READ: