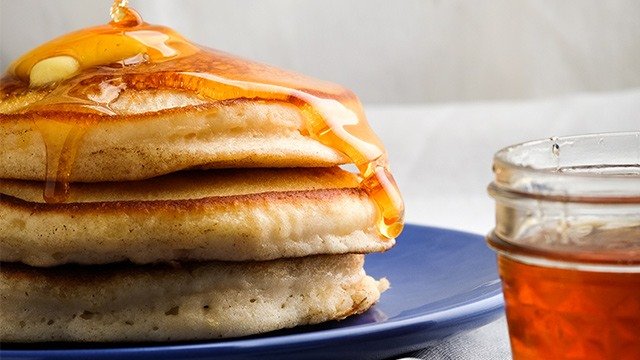 Pancakes can come in many different sizes, textures, and flavors. It's fairly easy to adjust pancake batter and the cooking methods you use to prep them to yield your preferred results—whether you like fluffy pancakes, or thinner ones with crisp edges.
Does it matter that you cook you pancakes in oil, no oil, or butter? Here are a few tips and details to help you churn out your best batch of pancakes yet.
1 Oil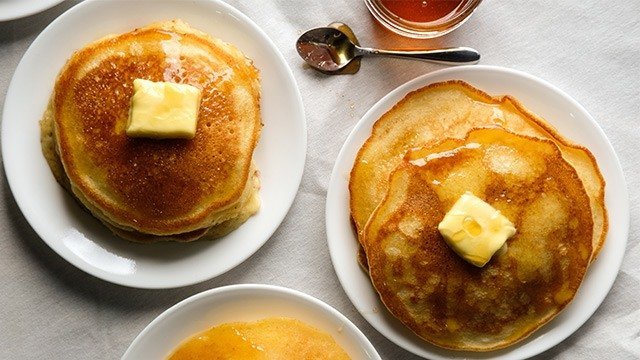 Vegetable oil is the basic cooking fat used to make pancakes: brush your pan lightly with it, make sure your pan is hot, then pour your batter in. You'll get a few brown spots on the surface of your pancake (like the ones in the photo above), and you'll be able to go through a large bowl of batter without burning any of your pancakes. Cooking your pancakes in oil will give you great, consistent results.
2 No oil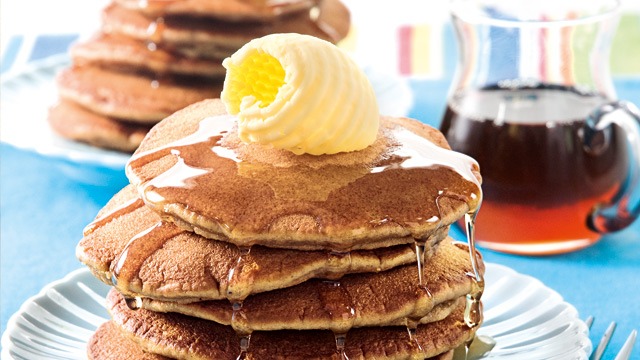 If you opt to cook your pancakes without using oil, make sure that you have a good-quality non-stick pan on hand. Unlike cooking pancakes with vegetable oil, pouring you batter directly onto the pan will yield a perfectly brown, even, spotless surface on your pancake. Remember to watch the heat and flip your pancakes carefully!
3 Butter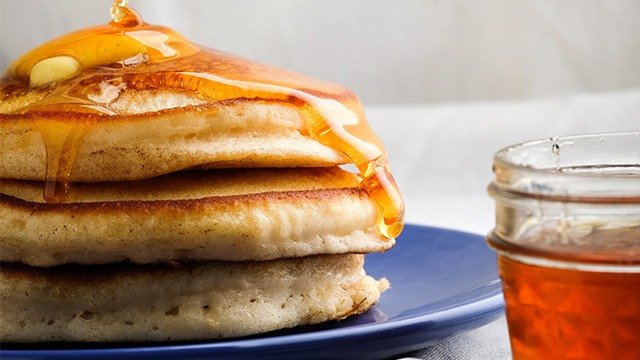 Let's face it—butter can make anything extra delicious. However, when it comes to pancakes, butter can burn pretty quick, especially when you're making a large batch for the whole breakfast crew. If you're using regular butter, wipe down the surface of your pan every once in a while and get rid of the milk solids that start to turn brown and add a fresh knob of butter. You can also use clarified butter so that it is milk-solid free. The edges of your pancakes will crisp up beautifully!
ADVERTISEMENT - CONTINUE READING BELOW
Recommended Videos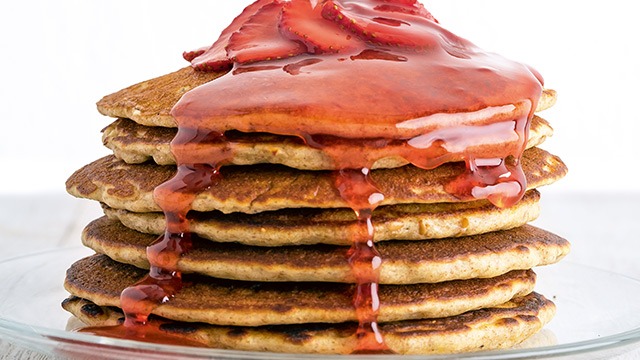 Be a Pancake Pro in 8 Easy Steps
Posted in:
Cooking