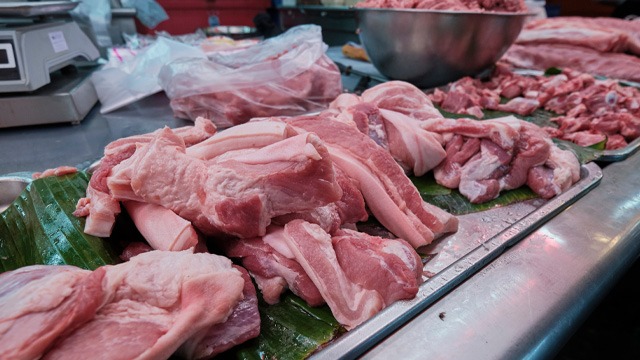 Are you worried about a possible pork shortage? There is apparently a reason to worry if you love pork! In a report by the Philippine Star, the country will experience a shortage of pork if the projection of the government is accurate.
According to the news report, Agriculture Assistant Secretary and deputy spokesman Rex Estoperez said in a press conference that National Livestock Program (NLP) director Ruth Miclat-Sonaco presented figures that point to a shortage starting April 2023. The NLP is under the Bureau of Animal Industry (BAI) of the Department of Agriculture (DA).
What is African Swine Fever or ASF?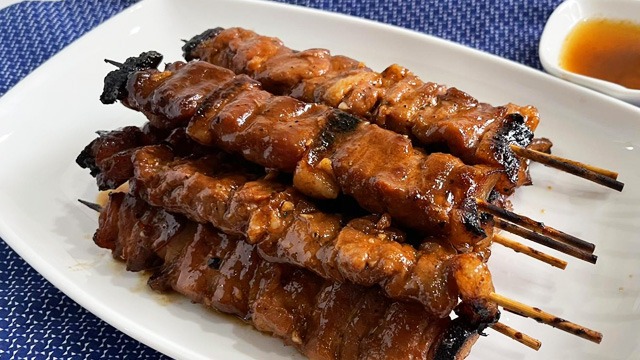 According to the World Organization for Animal Health, African Swine Fever (ASF) is a "highly contagious hemorrhagic viral disease of domestic and wild pigs." Despite its effect on our local hog industry, the organization also says that ASF do not pose a health risk to humans although humans can be carriers of the disease which can then transfer to other pigs if they are not disinfected prior to exposure.
It was back in 2019 when the first African Swine Fever or ASF case was reported in the Philippines. The pigs originally infected by the disease were detected from farms in Rizal and Bulacan. It has continued to be a problem since then despite efforts and measures implemented by the DA to stop the infection, including culling pig populations to prevent its spread to other pigs and farms. This outbreak has resulted in the continued rise of pork prices and necessitated the ban on the importation of pork products into the country.
To Import Pork Or Not To Import?
This predicted shortage of pork next month raised the issue of whether the country should import pork. However, back in January 2023, Senator Cynthia Villar in an Inquirer report questioned the importation of pork as well as chicken last 2022 when there was allegedly an ample supply of both kinds of meat in the country, resulting in an oversupply.
While this is good news for those who love pork dishes, many are cautious about buying pork for fear of this disease as well as the increased pork prices. If you're one of those who have abstained from eating pork, the best (and closest) meat substitute to pork is beef. Like pork, beef is loaded with umami and has a similar texture to pork. It is even cooked in similar ways although beef is usually tougher and takes longer to tenderize. Beef is also juicier and meatier in taste than pork and this results in dishes that are more appetizing, especially for meat lovers.
ADVERTISEMENT - CONTINUE READING BELOW
Recommended Videos
If all these things appeal to you, you can substitute pork in traditional pork recipes and use beef instead! We have ideas!
Here are beef recipes that are a substitute for traditional pork dishes:
1 Beef Menudo With Hot Dogs Recipe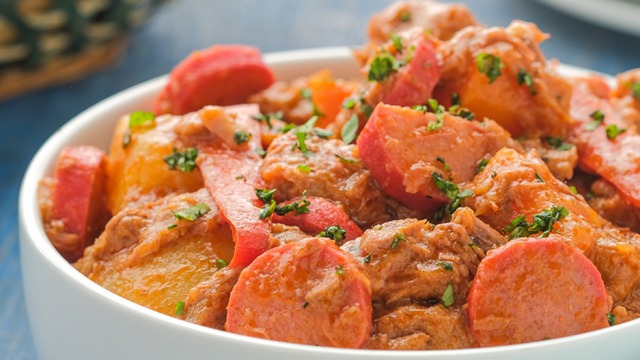 Menudo is one of our most popular pork dishes. For this recipe, the beef is a great substitute for pork and delivers the same meaty taste that you are looking for. Plus, beef marries well with the hot dogs and the savory tangy tomato sauce of this beef menudo with hot dogs.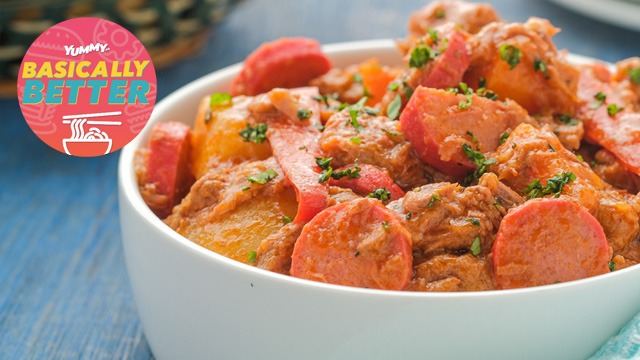 Beef Menudo With Hot Dogs Recipe
Posted in:
Recipe
2 Beef Empanada Recipe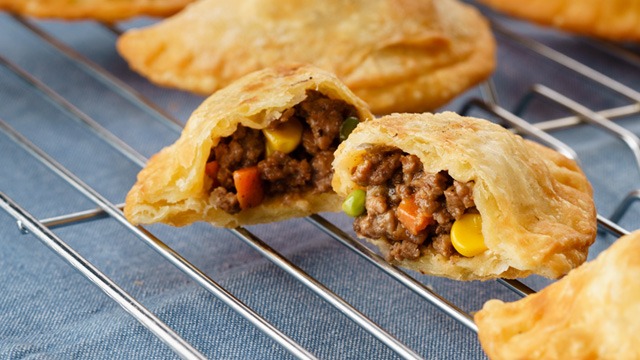 An empanada might normally be stuffed with chicken but there are those who enjoy their pocket pies with ground pork or giniling. If you grew up with giniling stuffed in your empanada, you can easily sub it out with ground beef. This beef empanada remains tasty, juicy, and pairs well with the mixed veggies.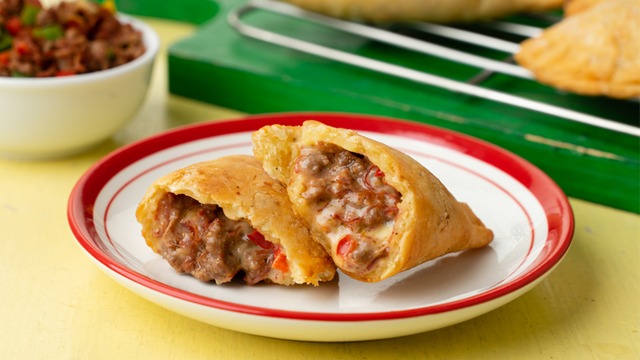 Cheesy Beef Empanada Recipe
Posted in:
Recipe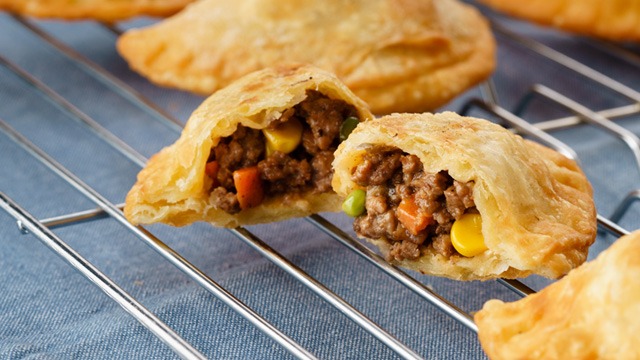 Beef Empanada Recipe
Posted in:
Recipe
3 Skinless Spicy Beef Longganisa Recipe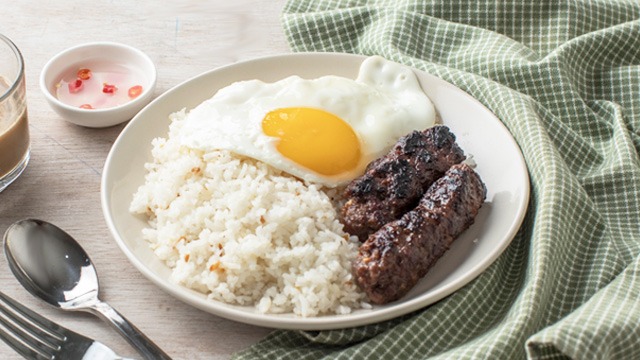 Longganisa is a common homemade ulam, especially for silog meals. The good news is that you can easily make this homey sausage using ground chicken or ground beef, too! You don't even have to worry about the casing since these are made skinless. Best of all, this skinless spicy beef longganisa is a little spicy so you get a hit of heat without needing to serve it with anything else.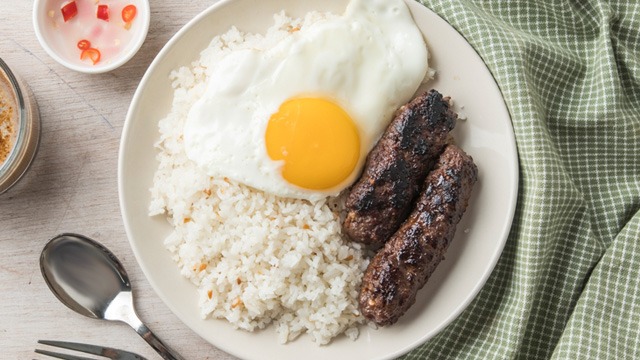 Skinless Spicy Beef Longganisa Recipe
Posted in:
Recipe
4 Beef Asado Recipe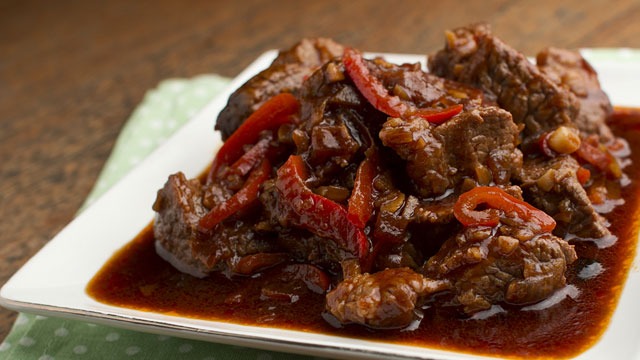 Asado is a heritage recipe normally reserved for fiestas and special occasions, but who says it can't be made simpler and more suited to everyday meals? This beef asado recipe however isn't the same as your pork-and-pineapple-based one. Instead, this is made with tomato sauce.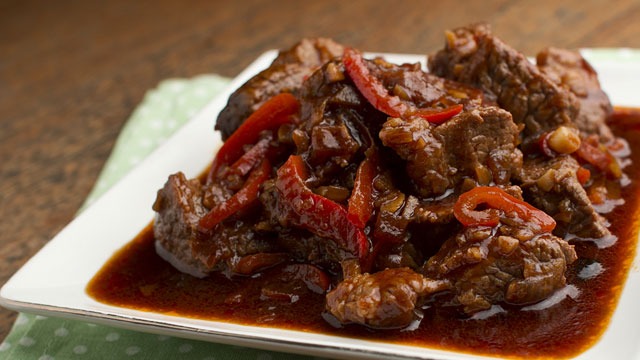 Beef Asado
Posted in:
Recipe
5 Spicy Beef Adobo Recipe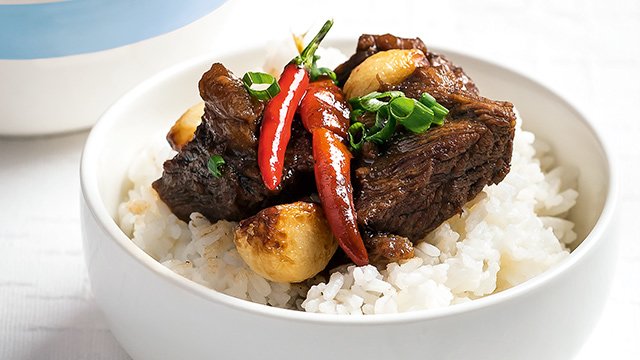 Beef dishes don't always need to be spicy to be super delicious but it just so happens that this is another pork dish that is fantastic when made a little spicy! This spicy beef adobo is just like your usual pork adobo dish, and if you're not a fan of spicy dishes, just leave out the siling labuyo or lessen the amount of black pepper to get that same adobo meal taste.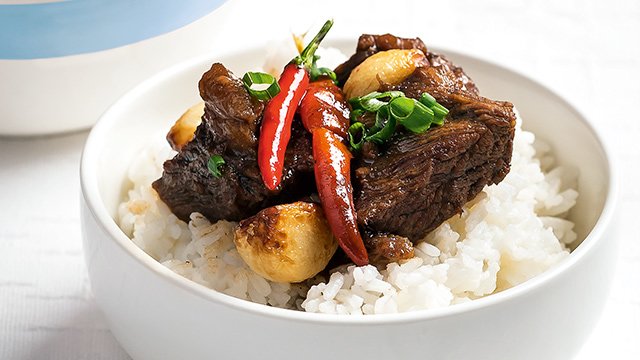 Spicy Beef Adobo Recipe
Posted in:
Recipe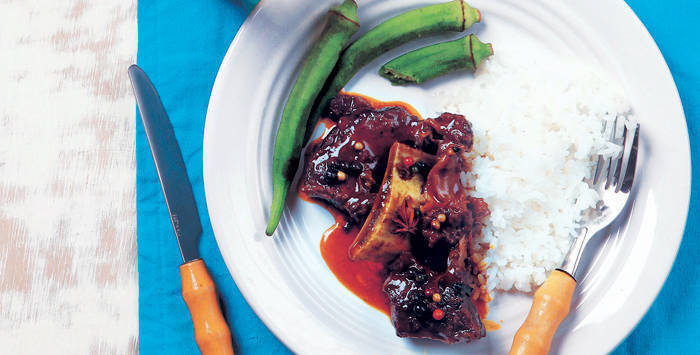 Peppery Spicy Beef Adobo
Posted in:
Recipe
6 Sweet and Sour Beef Recipe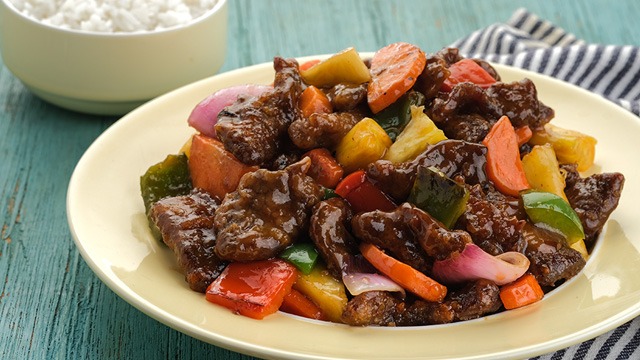 There's no reason why a sweet and sour dish needs to be only with pork, fish, or even chicken. Beef goes well with this sauce, too! This sweet and sour beef recipe is coated first to give the sauce the ability to better coat each piece of beef, giving you a fantastic burst of flavor of sweet, sour, and umami.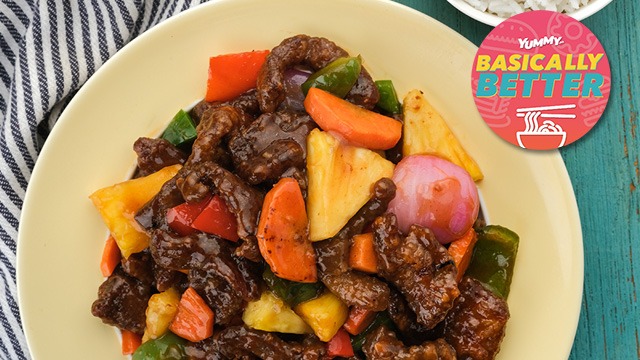 Sweet And Sour Beef Recipe
Posted in:
Recipe
7 Beef Lumpia Recipe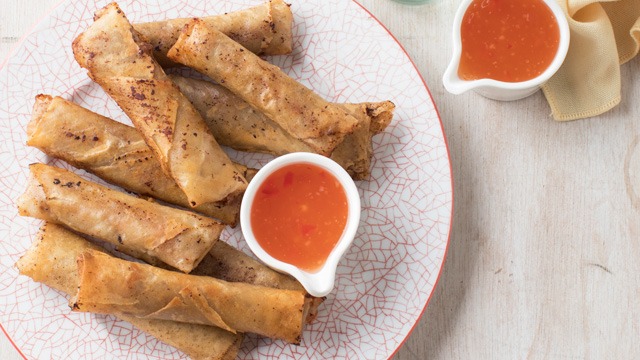 One of the most classic pork recipes you can make is the lumpia. Pork lumpia also known as lumpiang Shanghai, This beef lumpia recipe is really just an easy swap of ground beef for the ground pork so you can still enjoy this beloved party food, no matter what kind of meat you have.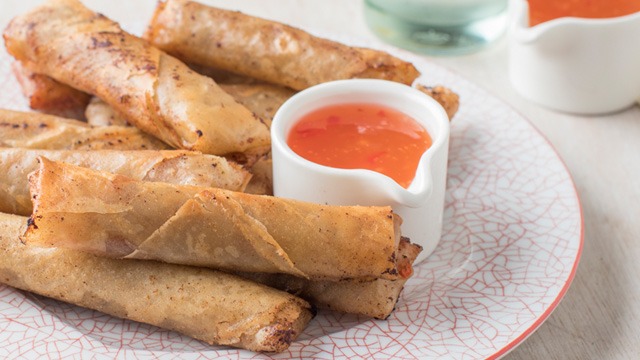 Beef Lumpia Recipe
Posted in:
Recipe
***