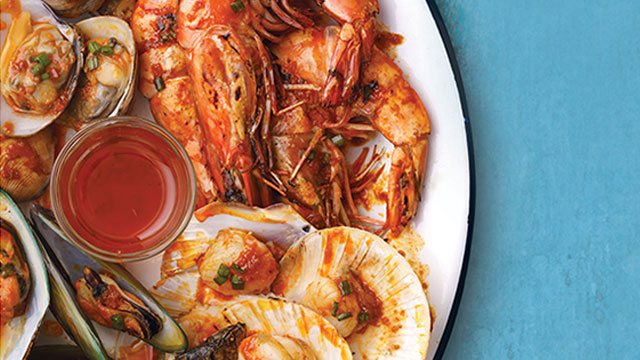 Grilled seafood is a magical and delicious feast. The addition of smoky flavors when you grill squid, fish, shellfish, and prawns elevates these delicious ingredients into one that satisfies. 
So how can you add more decadence to an already delicious meal? By serving it with a dipping sauce made from melted margarine and tangy calamansi juice! It's just like butter and lemon but transformed using more affordable ingredients.
But even this classic combo can be made even better: add atsuete for an appetizing color, garlic for added flavor, soy sauce for a boost of umami, and chili flakes for a slight kick that enhances the other flavors.
Try this recipe so the next time you're going grilling by the seashore, you're more than ready to serve it with a sauce that goes well with any type of seafood: