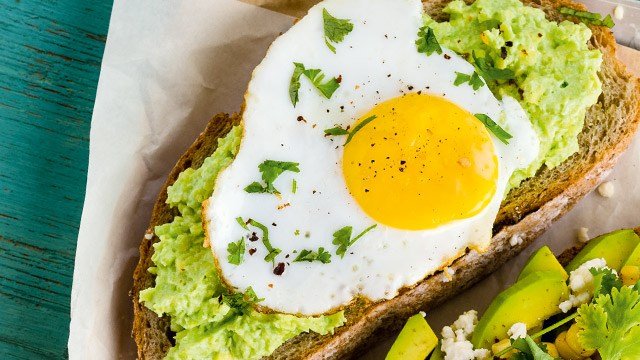 "Creamy", "rich", and "fatty" are not words you usually describe something healthy but that is exactly what avocados are. It's no wonder avocados have taken the world by storm. They're good on their own, but used to substitute butter, or cream, or even mayonnaise, they're miracle makers. They don't just give you that indulgent creaminess, they also add flavor and nutrients.
Do you know what the best part is about avocados especially in the Philippines? You can get them almost any time of the year, even beyond their May to September peak.
Ready to work with avocados? Here are some avocado recipes, ranging from cool creamy desserts and warm breakfast toasts to a healthy pasta dish for dinner:
Cool and Chilled Avocado Recipes
Fruits are said to be nature's candy for a reason: they make the perfect dessert! That's what makes a perfectly ripe, sweet avocado so perfect for a meal-ender. Plus, when it's cooled, it thickens even better.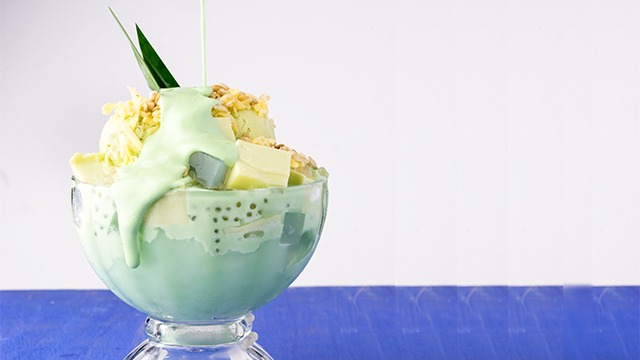 1 Avocado Cooler Recipe
If you love crushed ice, halo-halo, or mango float, you'll especially love this avocado cooler. This avocado cooler has nata de coco for some chewy texture, buko for more flavor, pandan for that beautiful aroma, and cheddar cheese for that creamy, salty contrasting taste.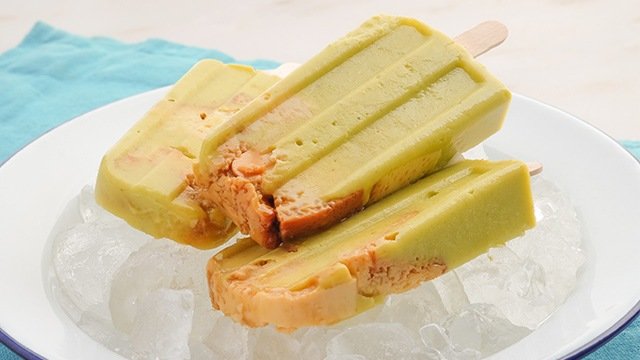 2 Avocado-Leche Flan Popsicles Recipe
This simple popsicle is sweetened with coconut sugar and has the creamy textures of avocado and leche flan.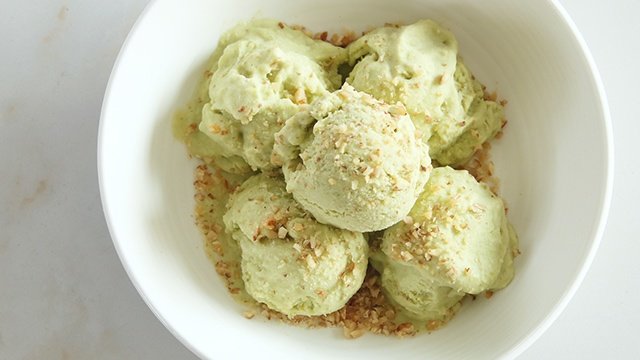 3 Homemade Avocado Ice Cream Recipe
This no-churn avocado ice cream is easy and delicious. With just a few ingredients, you've got something perfectly creamy and delicious.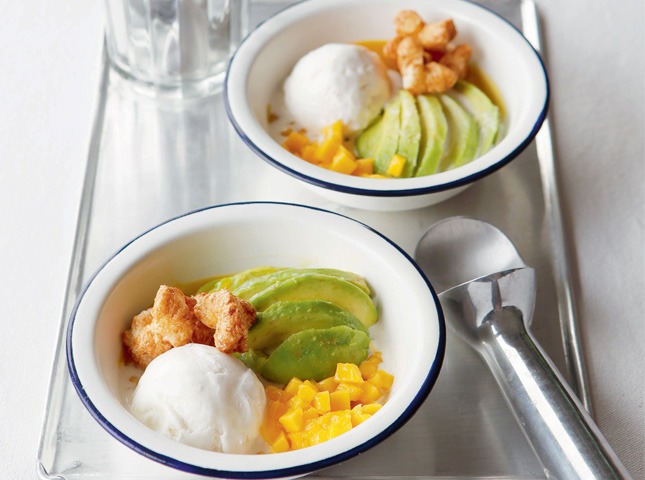 4 Avocado and Mango Split
Mangoes and avocados are two fruits that go wonderfully together. Combined with sweet honey, creamy ice cream, and nutty, crunchy peanut brittle, anyone is sure to love a bowl of this.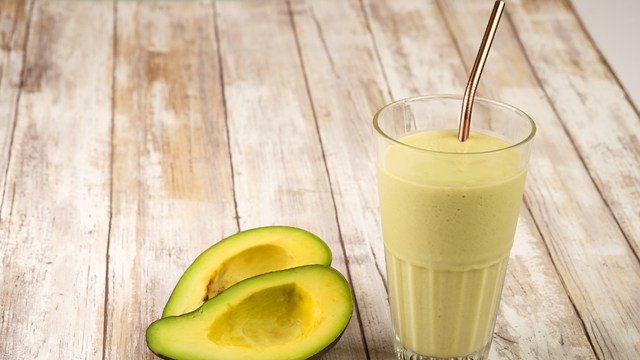 5 Avocado Shake Recipe
Make a simple, creamy shake with avocados, evaporated milk, ice, and sugar. We recommend adjusting the amount of sugar to taste as avocado ripeness can vary.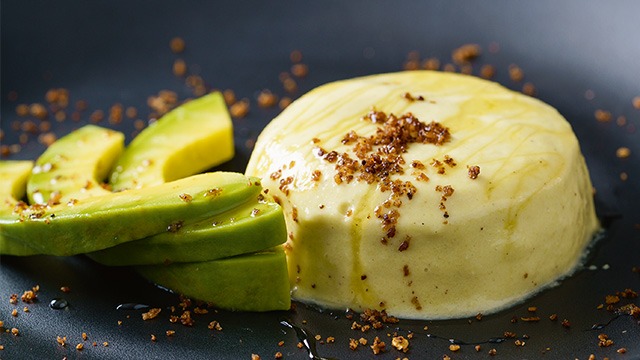 6 Avocado Panna Cotta Recipe
This soft, jiggly, creamy panna cotta is the no-bake, easy dessert you need. It's also perfect if you're lactose intolerant, as this recipe uses a combination of coconut milk and coconut cream.
Avocado Toast Recipes
Avocado toasts are the food fad that swept across America and changed how we see avocados forever. For these open-faced sandwich recipes, avocado acts as a creamy component to sandwiches and toasts where mayonnaise or butter would usually go.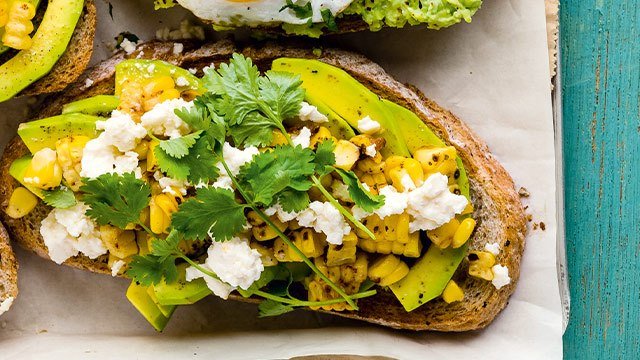 7 Avocado Toast with Corn Recipe
Smokey, sweet grilled corn adds texture to creamy avocados and is given spicy, tart flavors by Cajun seasoning, cilantro, lime juice, and paprika.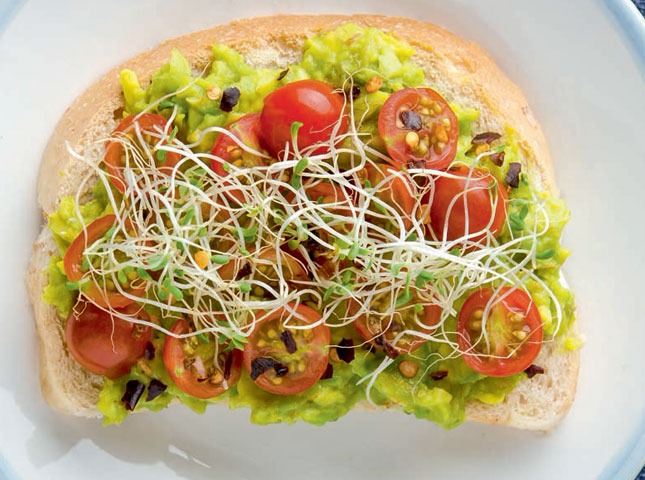 8 Avocado and Tomato Toast Recipe
This easy, simple toast comes with nutty, crispy alfalfa, and tangy, sweet cherry tomatoes.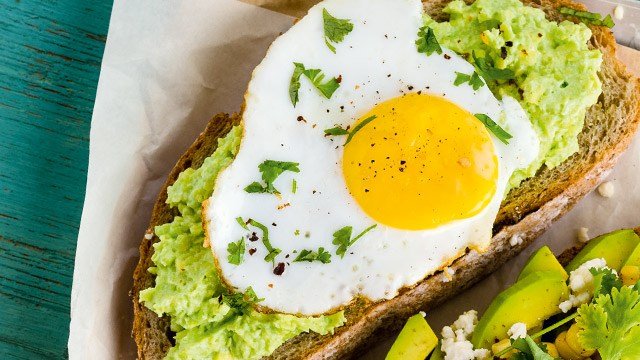 9 Breakfast Avocado Toast Recipe
This 10-minute recipe uses nutty, whole-grain bread and a creamy, delicious sunny-side-up egg that makes this the perfect start to a day.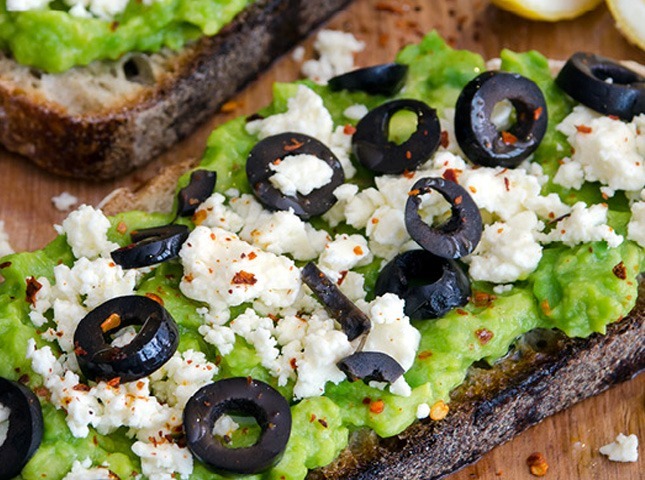 10 Mashed Avocado Toast Recipe
Mashed avocados are given much-needed saltiness with feta cheese crumbles and fruity black olives. Delicious!
Avocado Sandwiches
Unlike avocado toasts, these sandwiches come with two slices of bread and a good, meaty protein source.
11 Grilled Chicken Burger Recipe
Sweet corn, red bell pepper, and lettuce offer a contrasting crisp texture to creamy avocados that's mixed in with Greek yogurt. It's also packed with umami thanks to fish sauce and soy sauce. For the meat component of this sandwich, it uses a hearty, lean, ground breast chicken.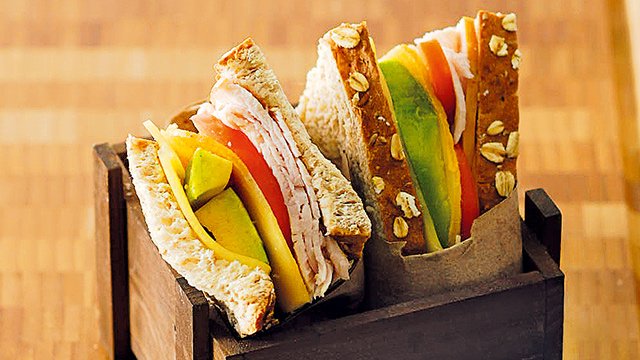 12 Turkey and Avocado Sandwich Recipe
Cranberry jelly and tomatoes offer a fruity, tart sweetness that elevates this turkey sandwich from ordinary to delicious. A combination of Gouda cheese and cheddar really takes it up a notch as well.
Avocado Salad Recipes
If you love creamy salads but don't want a big slathering of mayonnaise or cream, avocados are the definite way to go.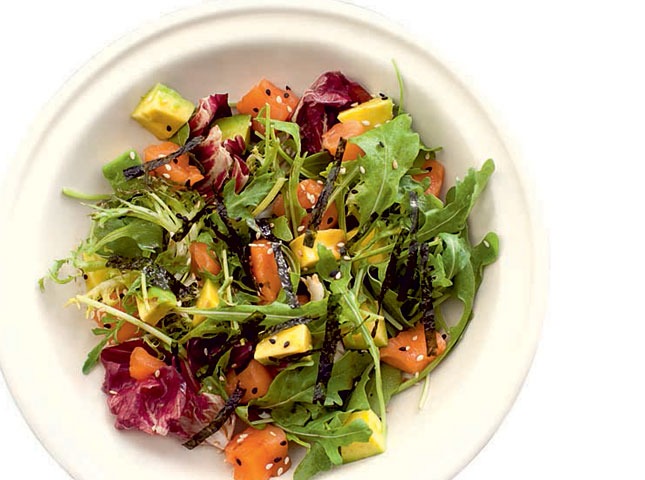 13 Salmon and Avocado Salad Recipe
Soy sauce, vinegar, sesame oil, and garlic make an umami-packed vinaigrette for this salad made of microgreens and salmon. What we think makes it extra special is the extra nori.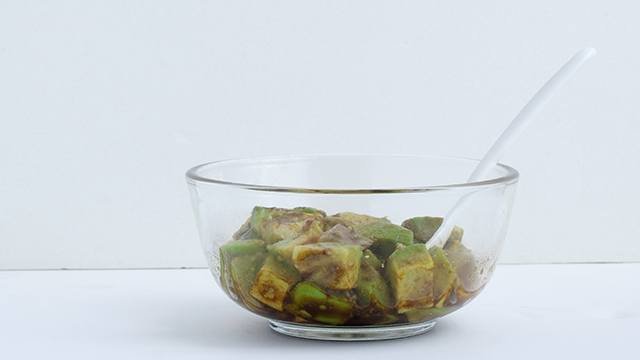 14 Avocado and Balsamic Salsa Recipe
This salsa goes perfectly on the side of a fried dish. It's so quick to make thanks to perfectly sweet, canned, diced tomatoes. To get that perfectly balanced taste, it's seasoned with sweet and sour balsamic vinegar, olive oil, salt, and pepper.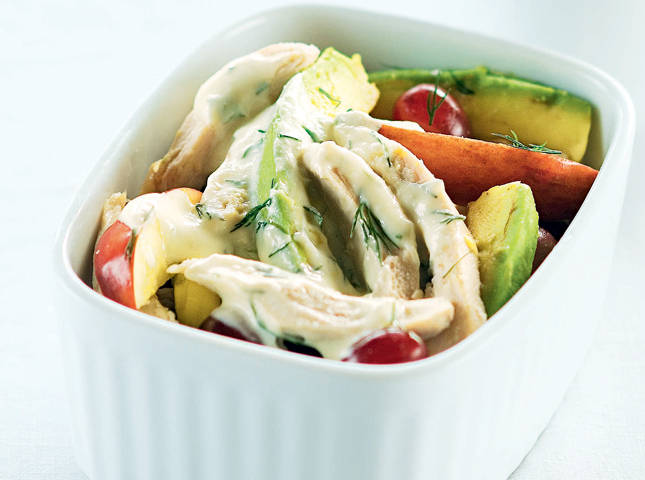 15 Chicken and Avocado Salad
This chicken salad is a cut above the rest with crunchy apples, juicy grapes, refreshing celery, and sweet honey. We especially love the dill that adds a tangy, herby flavor.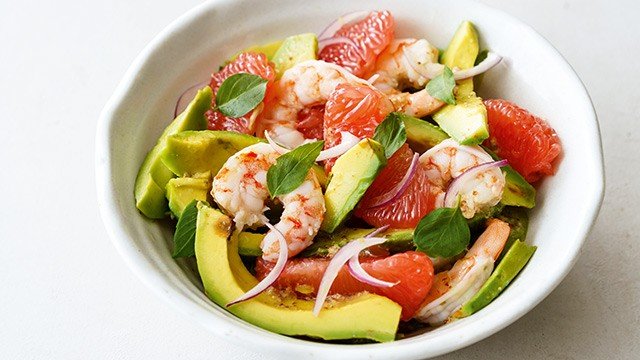 16 Shrimp and Avocado Salad Recipe
This shrimp and avocado salad has bold flavors thanks to tangy, delicious Dijon mustard and fragrant basil. You'll especially love the sweet, juicy grapefruit, the crispy, spiced red onions, and the tender, succulent shrimp.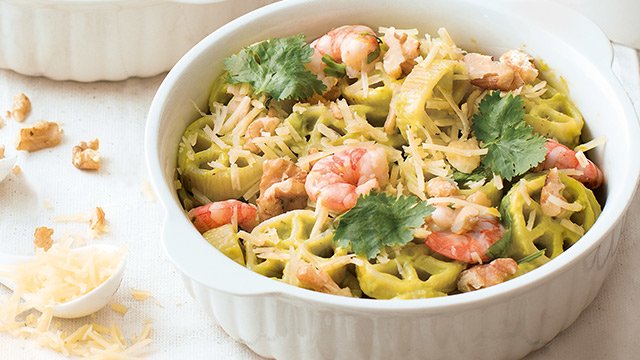 17 Creamy Shrimp Pasta Recipe
Don't just stop at adding shrimp to your avocado salad! Pasta will add carbs to make it a truly filling meal. This delicious recipe contains three tangy, citrusy fruits (orange, calamansi, and lemon) that help break through the fatty richness of avocados. To give it more texture, walnuts give it that much-needed crunch.
We can't have enough of avocados! There are just so many ways to enjoy this decadent dessert. Which one of these is your favorite?
ALSO READ: