Despite all the gadgets in the world, some days are just really boring. Sometimes, you don't even feel like making anything to eat. What better way to inject fun into the most ho-hum weekend than to prepare a dish even the laziest couch potato could make! This baked potato recipe has cheese, butter and bacon, and when served with Coke—it's a #BagayNaBagay pairing that's definitely enough reason to get off that couch. Call the whole family to help with the peeling, baking and serving. Make a boring weekend at home more interesting with an ice-cold glass of Coke and with 3 versions of this potato dish!
Prep time: 15 minutes
Cook time: 30 minutes
Serves: 4-6
Ingredients:
6 pieces medium potatoes
4-5 cloves garlic, minced
¼ cup butter
4-5 strips of bacon
1 cup quick melting cheese
1 medium onion, sliced thinly
¼ cup mushroom, sliced thinly
1 tablespoon flour
1 ½ cups beef broth
Salt to taste
Pepper to taste
To make the boiled potatoes:
1 Boil potatoes in a pot of salted water for 15 minutes. Drain out water and pat dry.
2 Brush the skin of each potato with vegetable oil and arrange in a foil-lined aluminum pan.
3 Make a deep X cut on top of each potato and put in a 400°F oven for 20 minutes.
To make the toppings: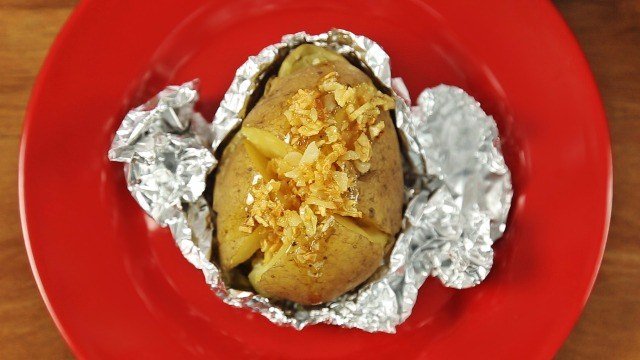 Classic Garlic Butter
1 Melt butter on a pan over low heat. Add minced garlic and cook until slightly brown.
2 Top on boiled potatoes. Add salt and pepper to taste.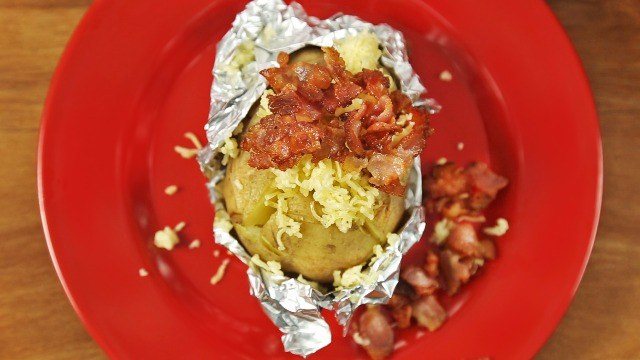 Crunchy Bacon and Cheese
1 Cook strips of bacon on a pan over medium heat until crispy.
2 Slice into bits and top potatoes along with shredded quick melting cheese.
3 Broil for 2-3 minutes or until cheese melts.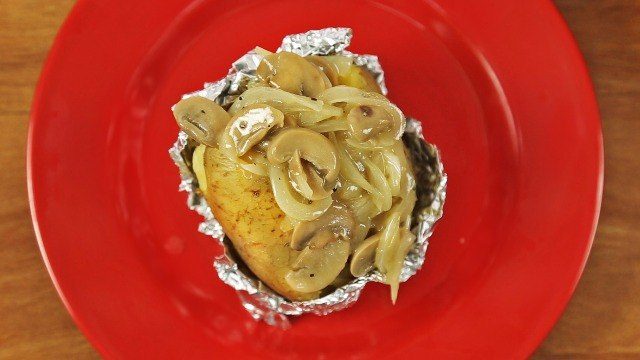 Savory Mushroom Gravy
1 Saute onion and mushroom in oil and butter over medium heat.
2 Add flour and beef broth. Mix until sauce is thick.
3 Top on boiled potatoes and season with salt and pepper.