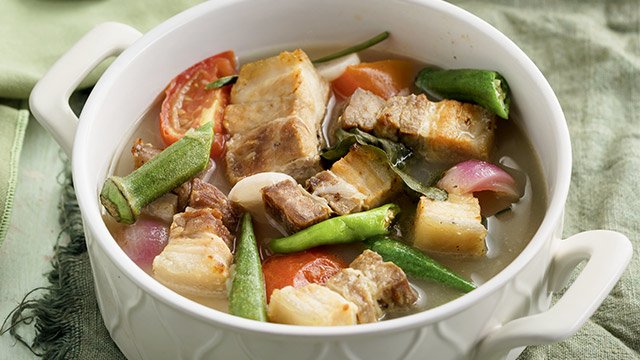 There's no place like home—especially when it comes to food! If your loved ones live outside the Philippines, we're sure they're missing the taste of home. If they don't have time to visit the far-flung provinces just for their great grandmother's dish of dinuguan or the busy heart of Manila for that platter of famous pancit, don't worry. You can recreate their favorite dishes right in the comfort of your own home.
Serve an intimate dinner, an abundant boodle fight, or packed baon for an out-of-town outing, and these dishes will cure the homesickness of any balikbayan. Next time you have families visiting, you can make these Pinoy dishes at home (make sure to bookmark the recipes!);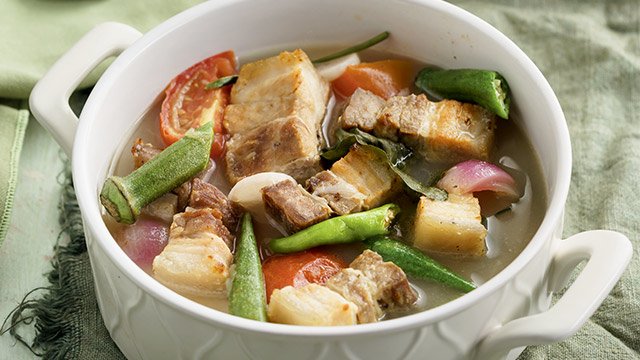 1 Sinigang
Everyone's got their own version of sinigang so make sure you know which of the many versions your balikbayan loves. You can use kamias, green mangoes, sampalok, or bayabas as the souring agent, or go either for pork or seafood. Check out this list to see for all the sinigang recipes you need.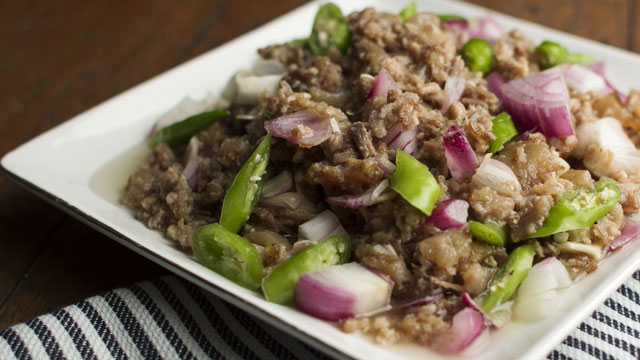 2 Sisig
The perfect drinking buddy doesn't have to be a person, but a sizzling plate of sisig! No inuman session is complete without the proper pulutan, and when this is served, the barkada will only be too glad to show up and join in.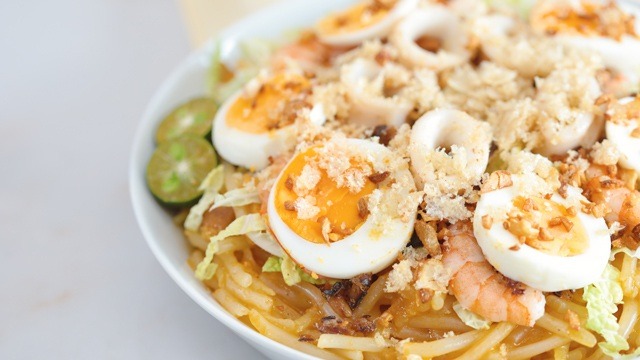 3 Pancit
Though super simple to cook, it's the ingredients you choose that make a difference and make it taste truly like home. From habhab to palabok, we've rounded up a list of pancit recipes you can choose from to satisfy every kind of pancit craving.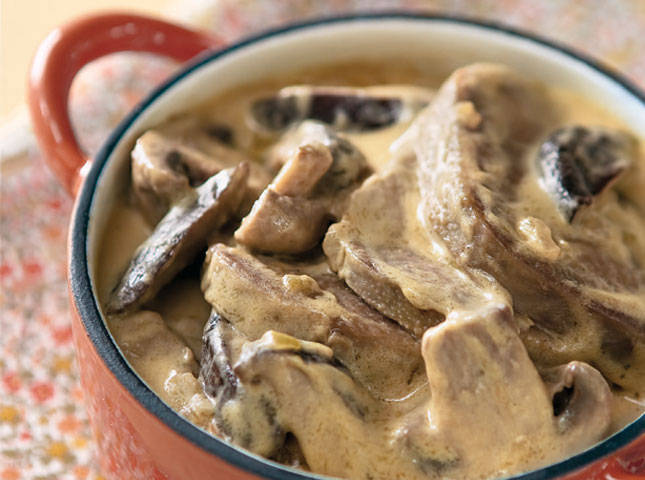 4 Lengua 
Ox tongue is a Filipino delicacy that'll be quite the treat! Usually served during fiestas and other celebrations, make your balikbayan feel extra special and make the extra effort to prepare this delicate yet incredibly tasty dish.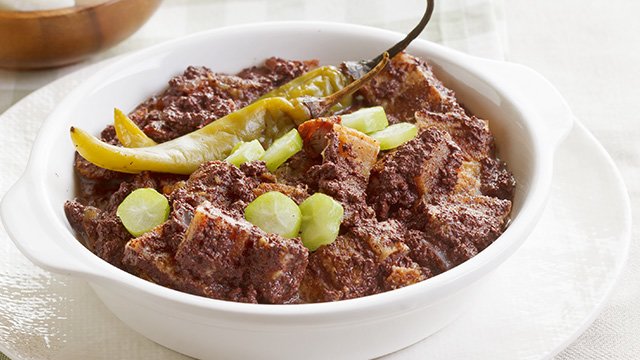 5 Dinuguan
Foreigners might think blood stew is weird, but it tastes just like home to us. This crispy dinuguan recipe's twist will make this classic even more exciting.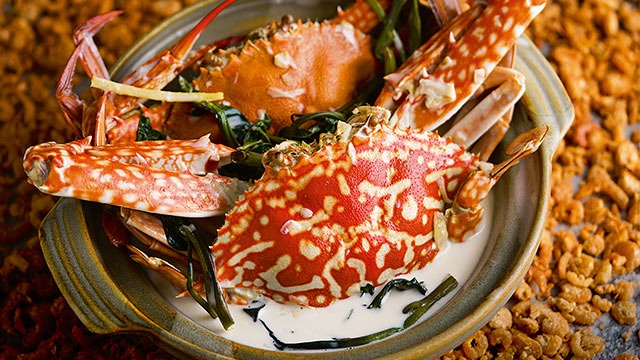 6 Alimasag sa Hibe at Gata 
The Philippines has one of the richest waters, home to an abundant range of the most delicious seafood, so it's always one of the first things that Filipinos miss. Plus, fresh coconut milk is so easy to source locally compared to the West so take advantage and indulge their palates with a doubly delicious meal.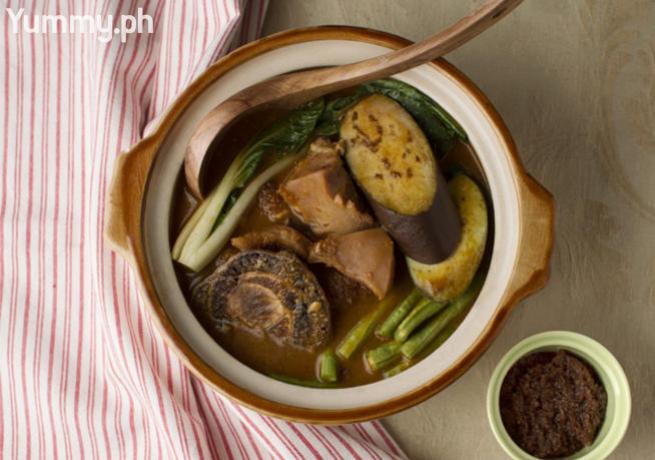 7 Kare-Kare
Any effort you exert goes a long way in showing your loved ones that you care. Make their stay that much more special and make this dish that's usually reserved for special occasions. We're sure welcoming home your lovedonesfits the bill for this extra effort.Thiskare-kare sauce recipe will go with anything you want—from boiled vegetables, seafood, crispy pata, to even lechon—the sky is the limit to your culinary creativity.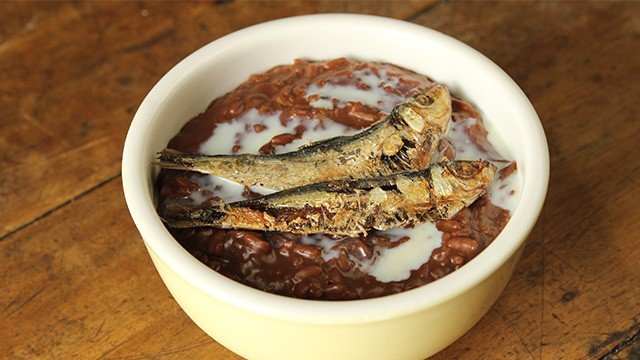 8 Champorado
Chocolate for breakfast is a foreign concept to many but not to us! It's one of our many Filipinos childhood highlights so don't forget this one! Try matching it with tuyo (dried fish) as well for that addicting sweet and salty combo.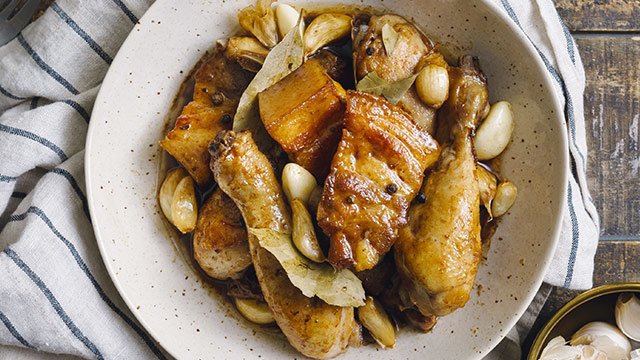 9 Adobo
What Filipino food recipe round-up can exist without adobo? Take a chance and find out which of these delicious versions is your balikbayan's favorite and get ready to prepare it.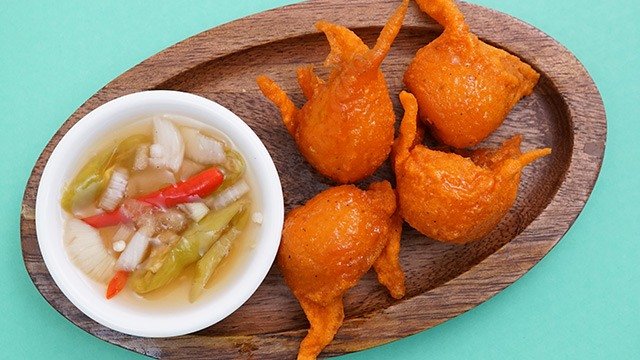 10 Street Food Classics
If your balikbayan has been away long enough, his stomach may balk at street food. Not to worry! They can still enjoy their street food favorites with these recipes: