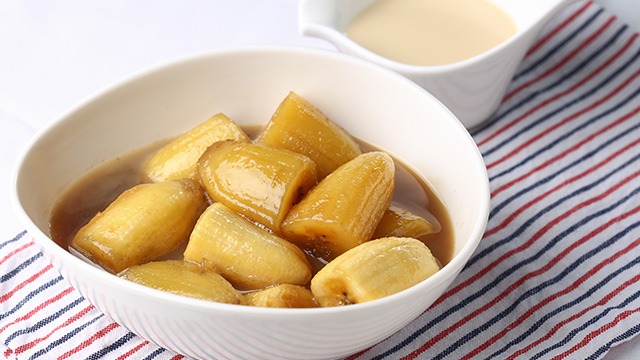 Do you love bananas? You're not alone. Bananas and its many different kinds grow so well in our country. Our love affair with bananas has resulted in so many Filipino merienda recipes which are centered around this fruit. What's not to love about these fragrant, sweet, tender, and widely accessible fruit? On top of that, bananas are rich with essential vitamins and minerals like potassium and magnesium that cements its place as one of the best choices you can make for a midday snack to perk you up.
So, celebrate your love for bananas with the many treats you can make using them.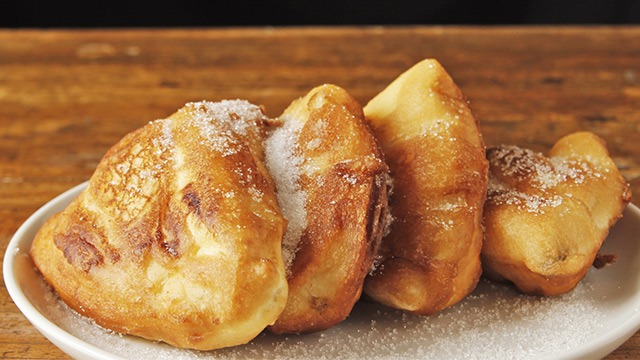 1 Maruya (Banana Fritters) Recipe Recipe
There's always something so satisfying about deep-fried snacks: think Filipino street food! That's part of the charm of maruya. Eaten quick and hot with the batter still crispy while inside, you get that tender, sweet, hot saba.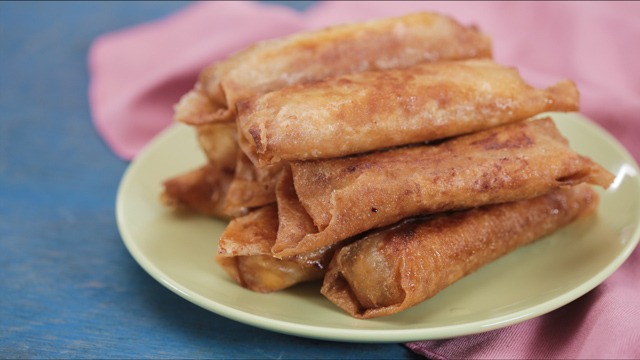 2 Cheesy Turon Recipe
Sure, we can all make turon! It's such an easy recipe. Adding cheese though makes it extra special. It completely changes the game! When you bite through that crunchy roll, you get a creamy, salty cheese filling that melts in your mouth that's the perfect balancing act to sweet bananas. The only problem with this recipe is that because the sweet and salty combo is so good, we fear you might lose track of how many rolls you end up eating!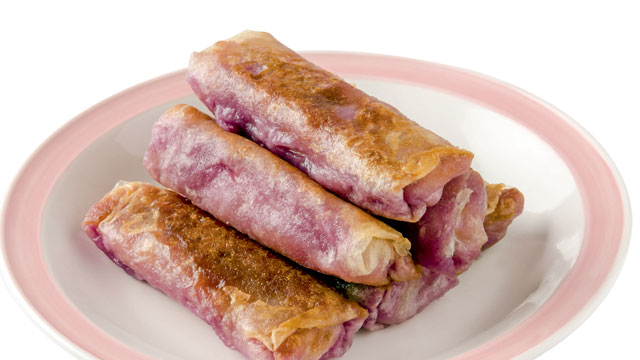 3 Ube-Banana Turon Recipe
Halaya gives a creamy, earthy twist to your usual turon. It transforms it from a simple dessert or merienda into something a lot more special. Also, it's such an easy twist to make that really transforms the whole thing.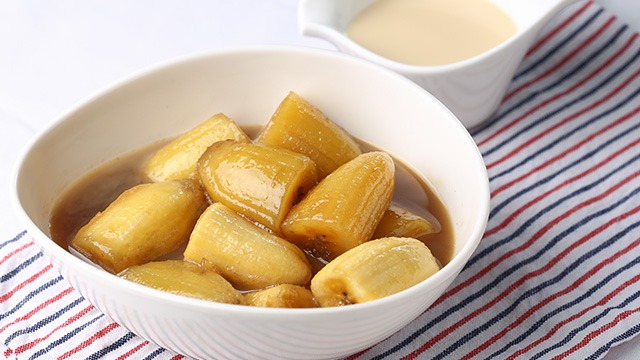 4 Minatamis na Saging Recipe
It's extremely simple but oh, so good. You'll need this recipe for the rest of your life! Also, if you happen to have unsatisfactory bananas that just aren't as sweet as you want them to be, this recipe is the solution.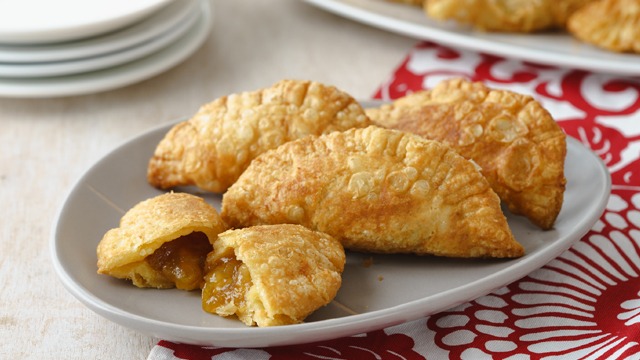 5 Saba Langka Empanada Recipe
Ever wondered how you could upgrade an already wonderful langka-saba combo? Turn it into an empanada! It'll be a dessert to remember. With a crumbly, tender, and crunchy crust, the fragrant and complex, jackfruit, and saba jelly, this will make you rethink the possibilities of the empanada dough.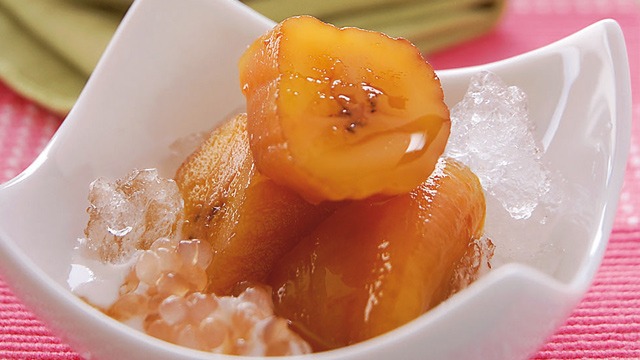 6 Ginataang Saging at Sago
Syrupy, caramelized, and tender saba, combined with creamy, fruity, ginataang sago, offer a cornucopia of delightful textures as flavors combine with every bite.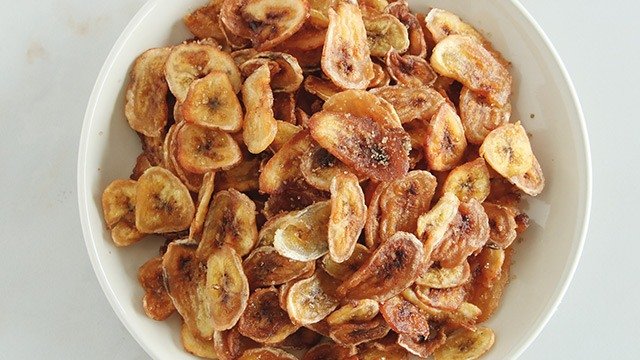 7 Banana Chips Recipe
These crispy treats that are usually pasalubong can be easily made at home. Plus, think of this as just a base recipe! You can experiment and combine with different flavors and churn out the best banana chips that will be better than any store-bought banana chips could ever be.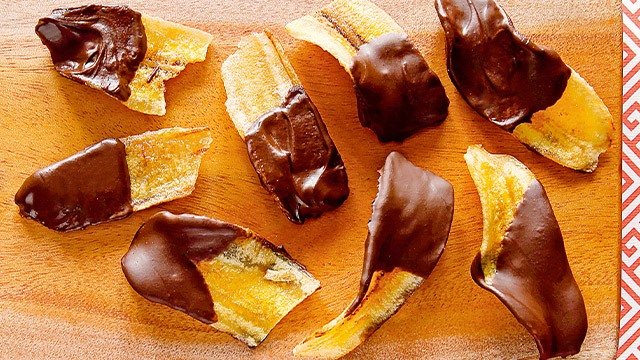 8 Chocolate-Dipped Banana Chips Recipe
Chocolate and bananas are a match made in heaven—trust us. The bittersweet notes of creamy melt-in-your-mouth chocolate are the perfect complement to those fruity, crispy banana chips.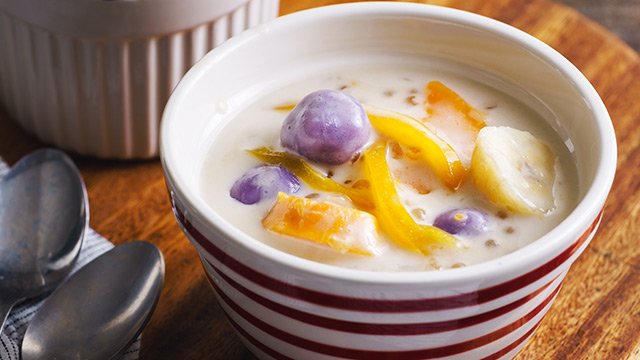 9 Ginataang Bilo-Bilo Recipe
There are a lot of components that make a good bowl of creamy, hot ginataang bilo-bilo perfect. There's the chewy rice balls, the coconut milk, the sweet potatoes, the sago, and, perhaps the most important component, the saba. Saba infuses the warm, sweet soup with its fragrant, delicious flavor and offers random bites of tender, delicious explosions of flavor.
10 Crispy Bananas Foster Spring Rolls Recipe
Although it looks like a simple turon, this recipe packs quite a flavor punch. It has cinnamon, vanilla, and rum liqueur that give it a more complex, earthy, deep, and fragrant flavor that you are sure to enjoy with every crisp and tender bite.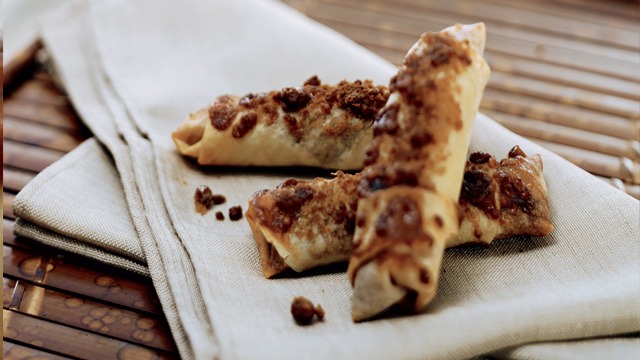 12 Baked Turon Recipe
You don't have to fry your turon all the time. You can also try baking it and skip all that oil! Yes, it's possible.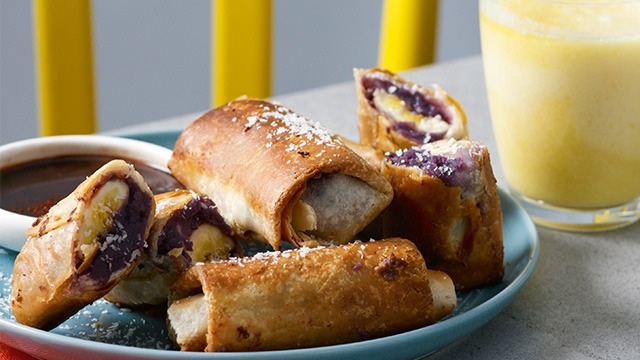 13 Ube-Banana Fried Burrito Recipe
This recipe is a twist on turon, wherein thicker, flour tortillas are used instead which give you that heftier wrapper. It also has more flavors than the usual recipe with a creamy, tangy, fruity, and flavorful cream made of cream cheese, coconut milk, and ube halaya that is layered with the saba.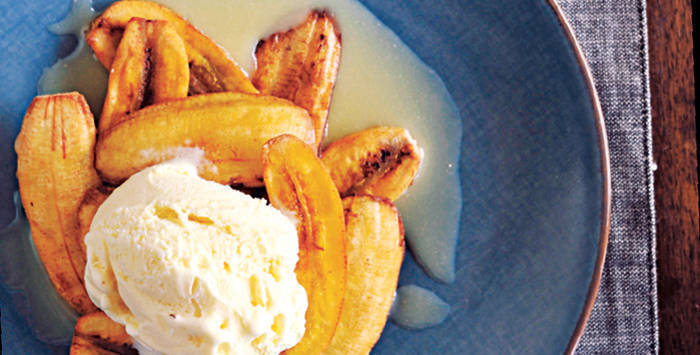 14 Fried Bananas with Condensed Milk Sauce Recipe
We're not sure when our obsession with condensed milk began. What we do know is that we've carried this affection into our adulthood, and this recipe is proof. Condensed milk makes everything better, even fried bananas!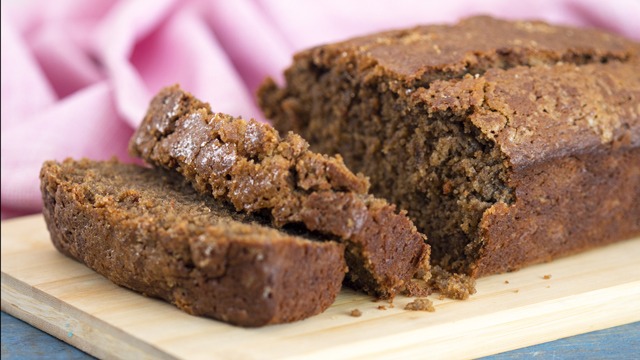 15 Coffee Banana Bread Recipe
Define the perfect break time snack and a lot of people will say, "coffee!" Turn that favorite flavor into this extra moist loaf, and you've got something that just might be better than perfect. Bread is always a good idea for merienda.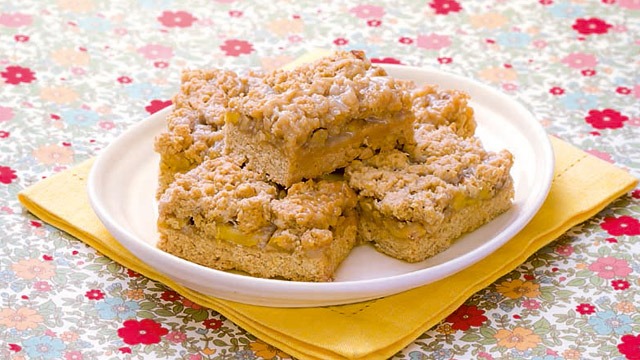 16 Banana Oat Bars Recipe
These chewy, tasty oat bars are best made ahead and kept packed in your bag at all times. You never really know when "hanger" will strike so you best be ready with a great, satisfying merienda.
Are you ready to infuse all your break times with tasty, fragrant, sweet, and even nutritious, saba bananas? You can use them in sixteen different recipes: which means you can have more than two weeks-worth of banana-flavored merienda without having to repeat any of these recipes.
Looking for more banana recipes? Check out more of our recipes below!
ALSO READ: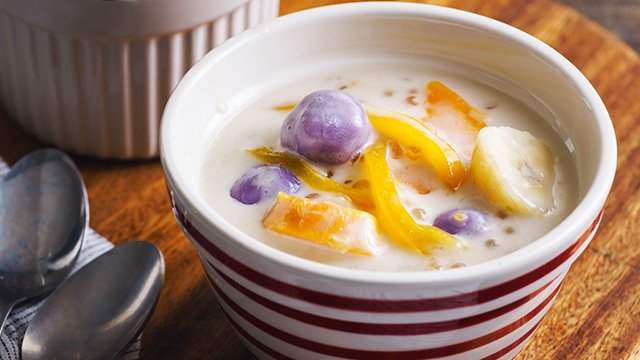 Filipino Ginataan Recipe
Posted in:
Recipe