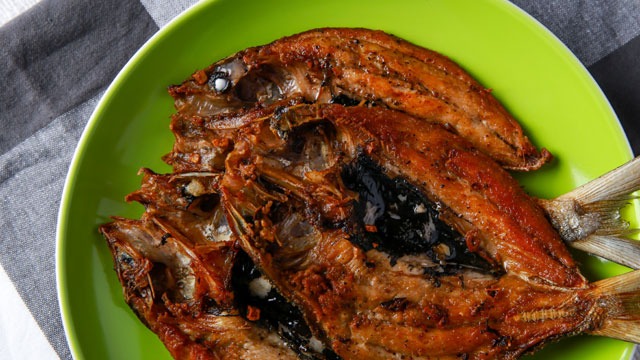 Bangus, or milkfish, is one of the most popular fish varieties in the market. It's an affordable fish, it's super meaty, and can be used in many recipes. It's so versatile, the fish can be simply fried, boiled, stewed, or steamed. Plus, the bangus is meaty enough to handle getting soaked in a flavorful sauce or soup. 
The popular fish is also a staple breakfast ulam but sometimes, that can get boring. You can have it simply fried with an egg and rice but how do you make it even more appetizing?
We have ideas! Here are a few bangus recipes that you need to learn and try before you give up on having the fish as part of your daily meal: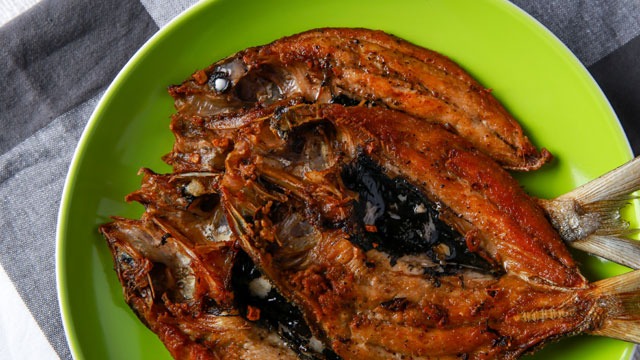 1 Daing na Bangus Recipe 
This classic breakfast food is marinated in a vinegar-based marinade that's tangy, garlicky, and simply delicious. It's best fried so the garlic can get toasted and crispy while the fish itself turns a golden brown. Perfect with an egg and garlic fried rice.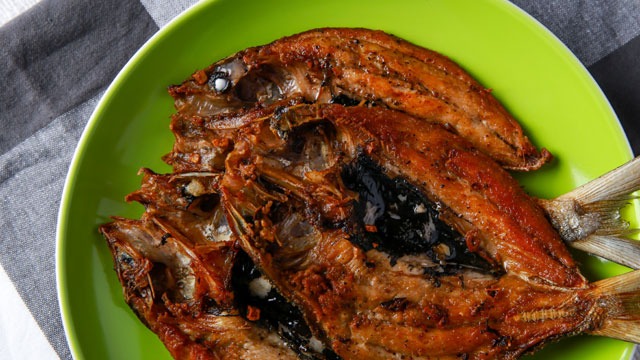 Daing na Bangus Recipe
Posted in:
Recipe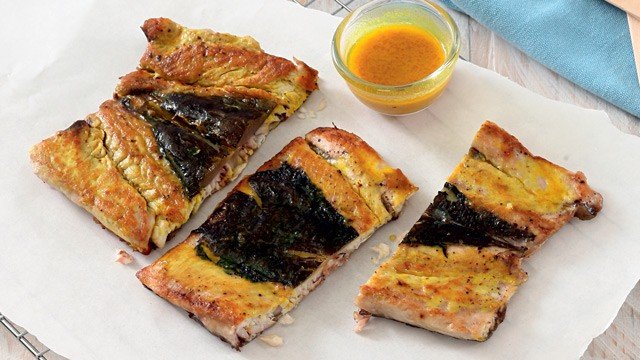 2 Lemon Turmeric Bangus Recipe
Daing na bangus is classic but if you want to spin your favorite breakfast fish into a dish that's similar in taste with a twist, this lemon turmeric recipe is one you should try. The lemon mimics the tangy vinegar flavor but has citrus notes too that might win you over. This will be a keeper!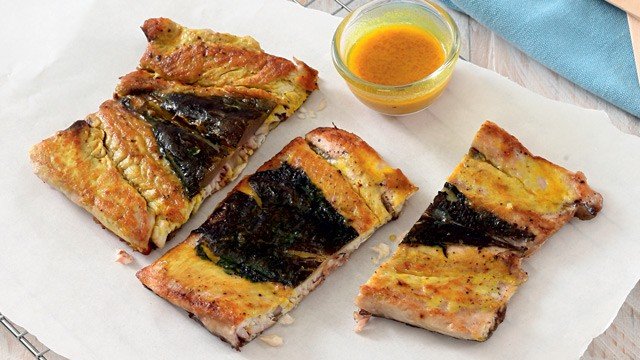 Lemon Turmeric Bangus Recipe
Posted in:
Recipe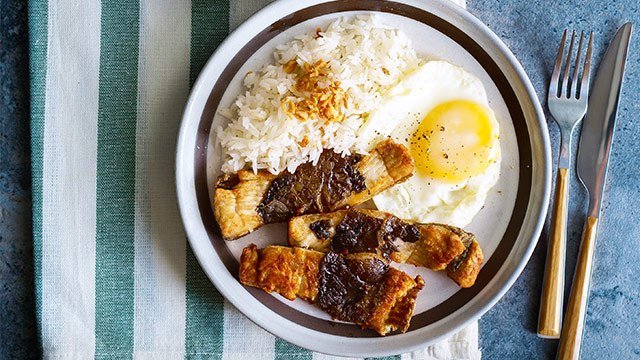 3 Bangus Belly Recipe 
Are you a bangus belly lover? Then, this is the recipe you need to know how to prepare your favorite part of the bangus.
ADVERTISEMENT - CONTINUE READING BELOW
Recommended Videos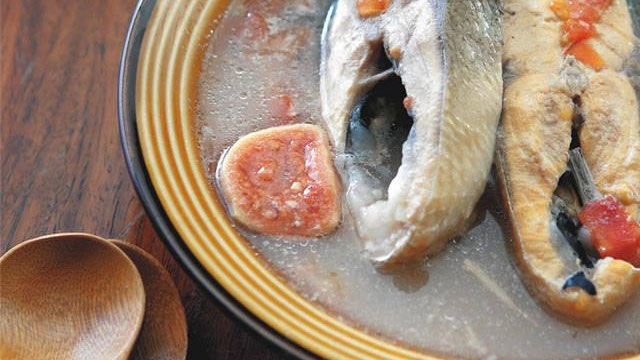 4 Sinigang na Bangus Recipe 
Got ripe guava that needs to be eaten soon? Then why not use it to make a sinigang sa bayabas using bangus. This is a classic substitute for sampaloc and it results in a sweet-tangy sinigang that is different but still delicious.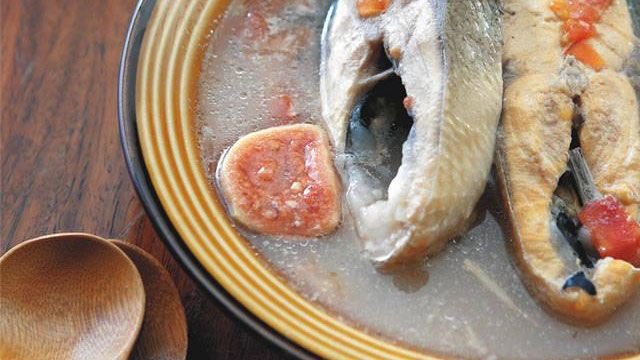 Sinigang na Bangus sa Bayabas
Posted in:
Recipe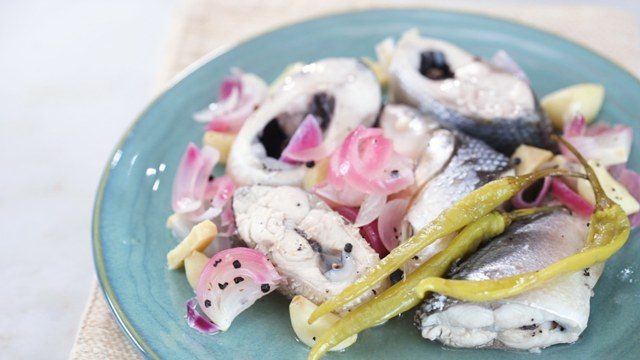 5 Paksiw na Bangus Recipe 
The bangus is hardy enough to withstand being cooked in the vinegar long enough to absorb its flavors as well as anything else that's added to the marinade. Here, the vinegar takes center stage as the main taste but it's made more complex with its onions, peppercorns, and chili.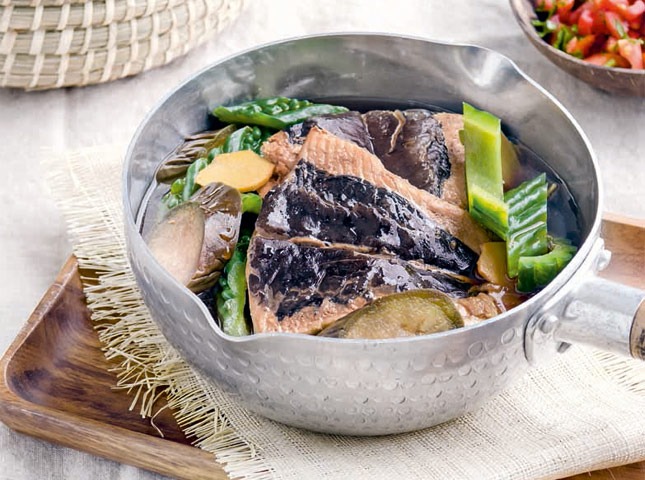 Fish Paksiw Recipe
Posted in:
Recipe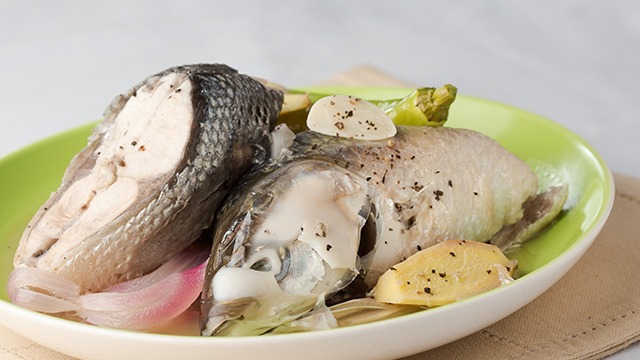 Paksiw na Isda Recipe (Fish in Vinegar)
Posted in:
Recipe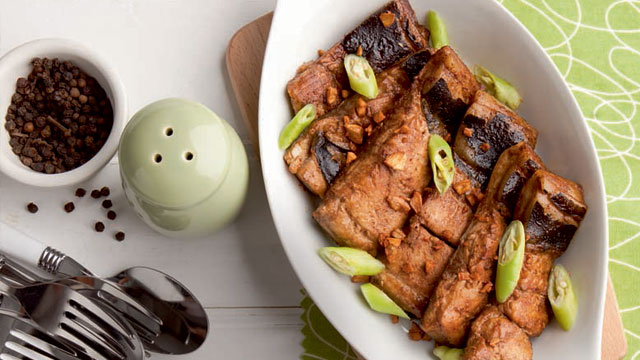 6 Bangus Salpicao Recipe 
If garlic is one of your favorite ingredients, the salpicao must be one of your favorite dishes. The garlic is toasted and the bangus is just savory and garlicky enough to warrant lots of rice.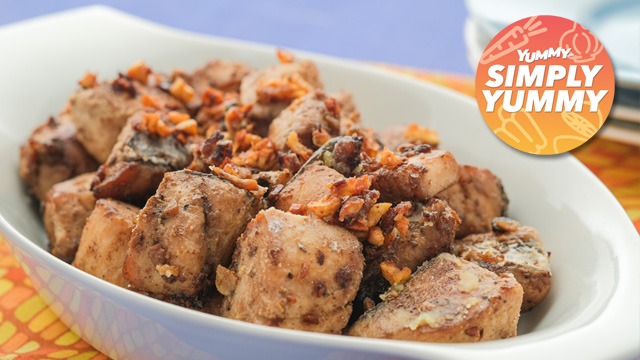 Tanigue Fish Salpicao Recipe
Posted in:
Recipe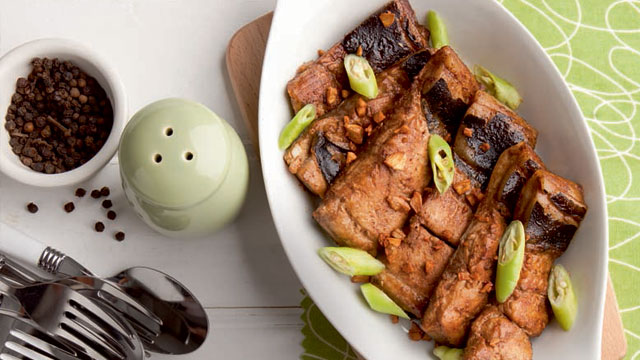 Bangus Salpicao Recipe
Posted in:
Recipe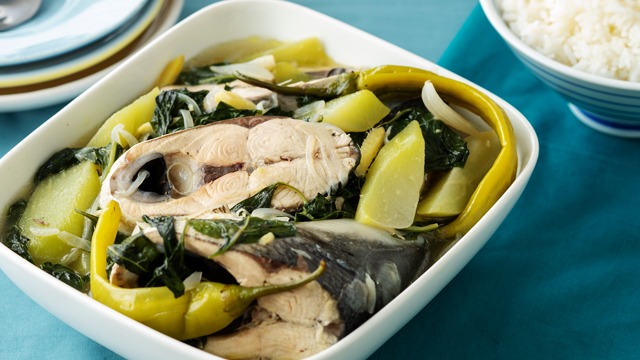 7 Tinolang Bangus Recipe 
Chicken isn't the only meat that you can make into tinola! Bangus goes so well with tinola's classic ginger broth, too!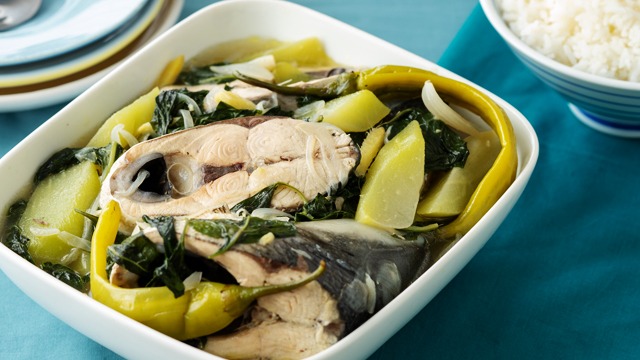 Tinolang Bangus Recipe
Posted in:
Recipe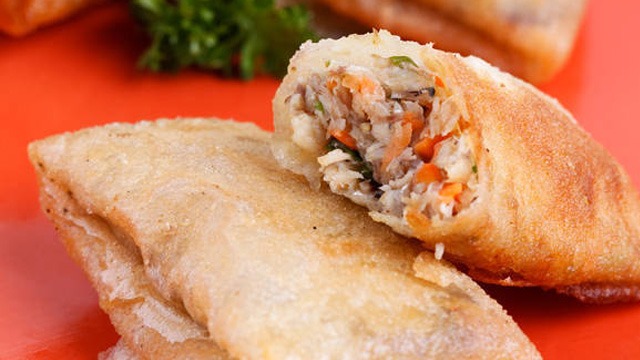 8 Bangus Lumpia Recipe 
If you're feeling particularly industrious, you might want to make this lumpia recipe. Bangus can be steamed or fried before you flake it so you can pick out the fish bones, too. That's the hard part. The rest of the recipe is easy and results in a great snack or ulam.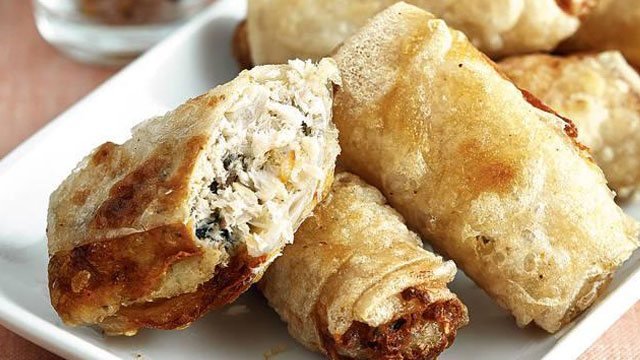 Smoked Bangus Rolls and Fish Chicharon
Posted in:
Recipe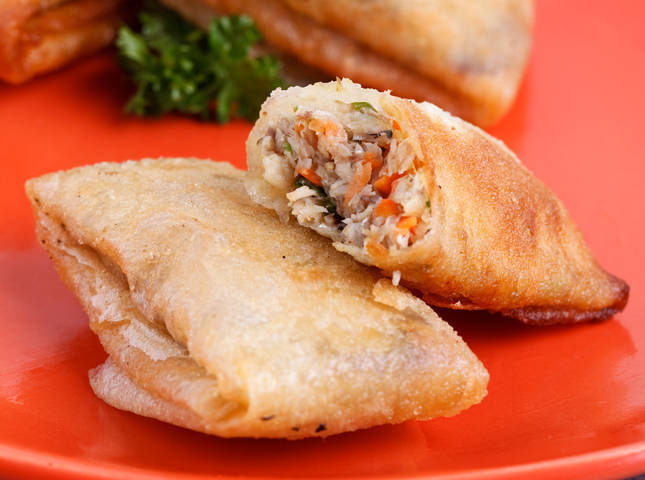 Smoked Bangus Lumpia
Posted in:
Recipe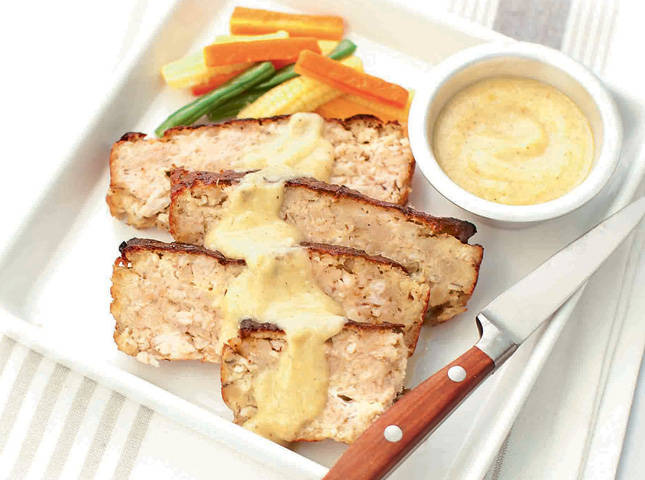 9 Bangus Loaf Recipe 
This bangus meatloaf will need some work done before it's ready to place in the oven. Don't worry. This is enough to get you through at least two meals. Plus it's made even more appetizing with a smooth and creamy mustard-based gravy that you'll want to pair with other food, too.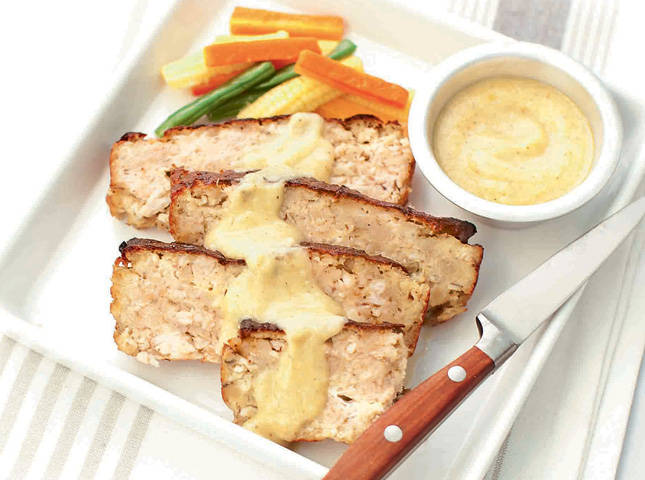 Bangus Loaf with Creamy Mustard Gravy
Posted in:
Recipe
There are other ways to prepare the bangus. Just remember that while it's more affordable to get it fresh, you can always ask your friendly neighborhood fish vendor to do the dirty work i.e. scaling, gutting, butterflying, and deboning, before taking it home. 
ALSO READ: 
***
Thinking about what to cook next? Join our Facebook group, Yummy Pinoy Cooking Club, to get more recipe ideas, share your own dishes, and find out what the rest of the community are making and eating!
Got your own version of the classic dishes? Pa-share naman! Get your recipe published on Yummy.ph by submitting your recipe here!